Design Learning is an important tool that helps us convey our ideas to other people in the most ideal way possible. Shifting a conversation to a graphic is beneficial as "a picture is worth a thousand words". Graphic Designing helps clarify meaning and helps to communicate from one person to another by creating a bond between them using strong imagery.
In the 21st century, schools are more dedicated to using technology in each aspect of their community. The use of Graphic Designing in learning will work as a powerful tool in engaging with students, communicating difficult concepts, and explain key points easily. Executing communication more efficiently will require the staff to design simple designs. We like to look at pretty things, the prettier something is the more attention it grabs. It will require some creativity and effort to make the most of the Graphics in your classroom.
How to make the perfect design?
No design is Perfect, Yes, you read that right. Alterations can always enhance a design no matter the fame and success of the brand. As a teacher, your main goal should be to maximize the result of your design and alleviate the tension on your students.
Here are some important tips to keep in mind when Designing for students:
1: Simple is Better
Simplicity is the goal of every designer as the main objective is to let users understand it. When preparing any kind of graphic element don't use too many colors but stick to a color palette and style so that the student gets aware of your designs. Create designs and keep enough space between two elements to make them simpler to understand. Don't crowd the pages with lots of elements and arrays as it will lead to strain on the student. Using animations, and images for your presentation is beneficial but overuse them and they lose their importance and meaning.
Provide your students information in a way that will be in their memory for a long time. Focus on the focal points and place them at a distant place so that the student can read them easily. Give them information in a simple way that works with the age of your student.
2: Ease of Navigation
In the process of learning if a student finds the layout of the website too confusing then more working memory will be required to navigate through your design which will lead to unproductive learning. Use symbols for buttons such as Next, Previous, Submit, and Download. Don't hide any of these buttons otherwise it may lead to failure of the student to complete a task. Keep them where the student can see and use them as per requirement. Your design should be so simple that it should come naturally to the student rather than making them realize the navigation button.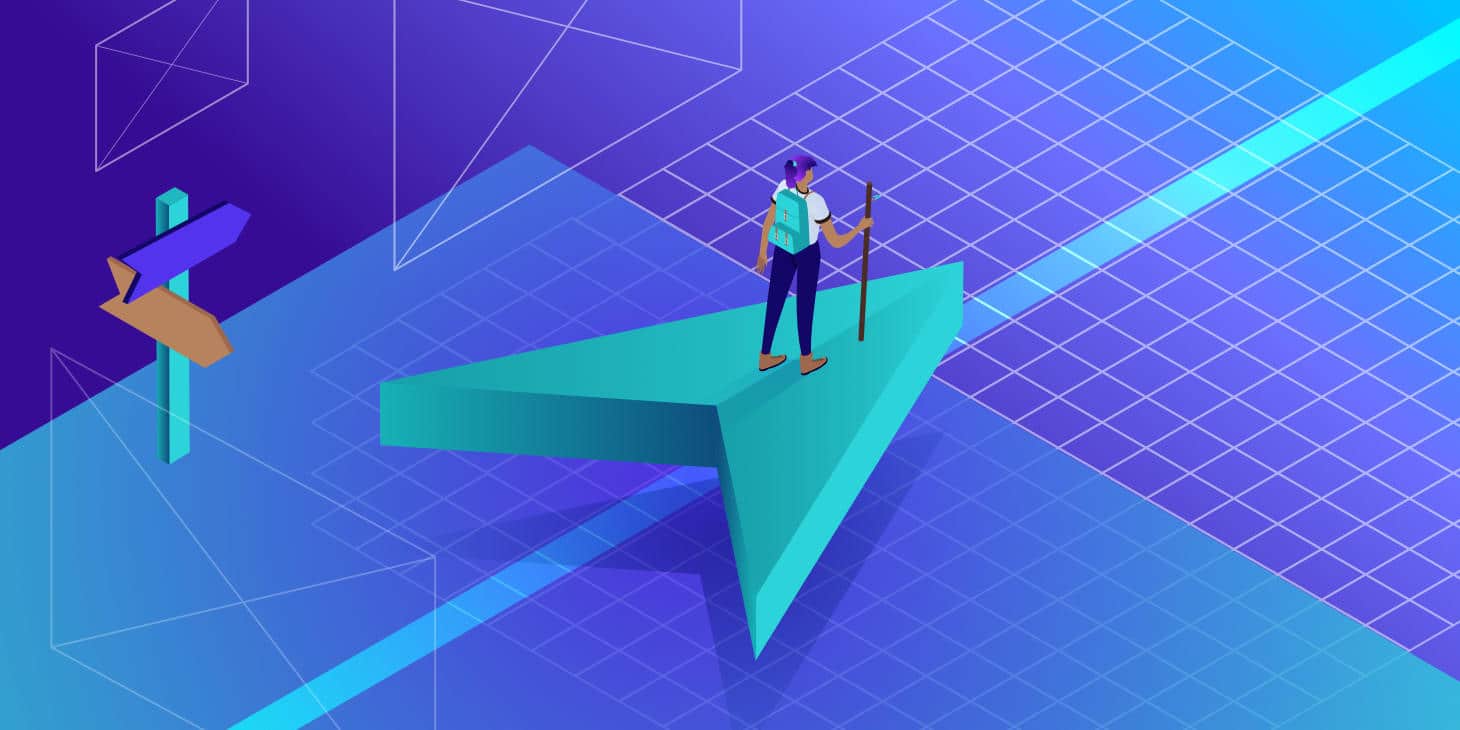 3: Label your pictures better while designing
People make common mistakes while labeling to keep the design neat and tidy. Having labels away from the student can confuse them and cause more tension in them. It may look clean, but it affects the learning process. While designing, you should use labels next to their required place instead of using a number and providing a legend. Reading the labels next to the respective part helps the student understand and remember the particular part of the element.
4: Be Relevant.
While Design Learning every image and video used in your presentation should be relevant to the topic. Unnecessary images can distract memory from the ongoing topic which will lead to unproductive learning. In today's time and age many fonts, images, and videos are available for free, and it's tempting to use them in your presentation but limiting the use of different fonts and images will be ideal for you as the student will follow a structured plan since the start to the end. Choose a layout, font type, layouts and colors then use them throughout your course. Organized learning is better than aesthetic learning that changes every other week.
5: Fonts and Patterns.
Patterns and fonts play a crucial role in the understanding process of a student. Clean and striking fonts can help induce creativity among the students. Font should have good readability and have a professional yet creative look for the students. Think before choosing them and after that use the same font throughout your course as a consistent font will be more readable for the student.
Patterns work naturally when it comes to direct the students and make strong relationship concepts in the element. Patterns can also help the student cycle their memory about placements of important buttons. Keep patterns easy and simple to attain maximum efficiency of your design.
6: More Data Less Space in your Design.
People tend to keep questions, resources, and learning exercises on different pages or screens. The student has to go back and forth to understand every single question or problem. Try to eliminate this issue by putting as much data as you can on a single page, so that the student can save time and effort. Give a brief explanation about the topic on the same page, so that the student can be saved from going back and forth to check if they missed something. Distraction can lead to frustration which might ultimately lead to ineffective learning.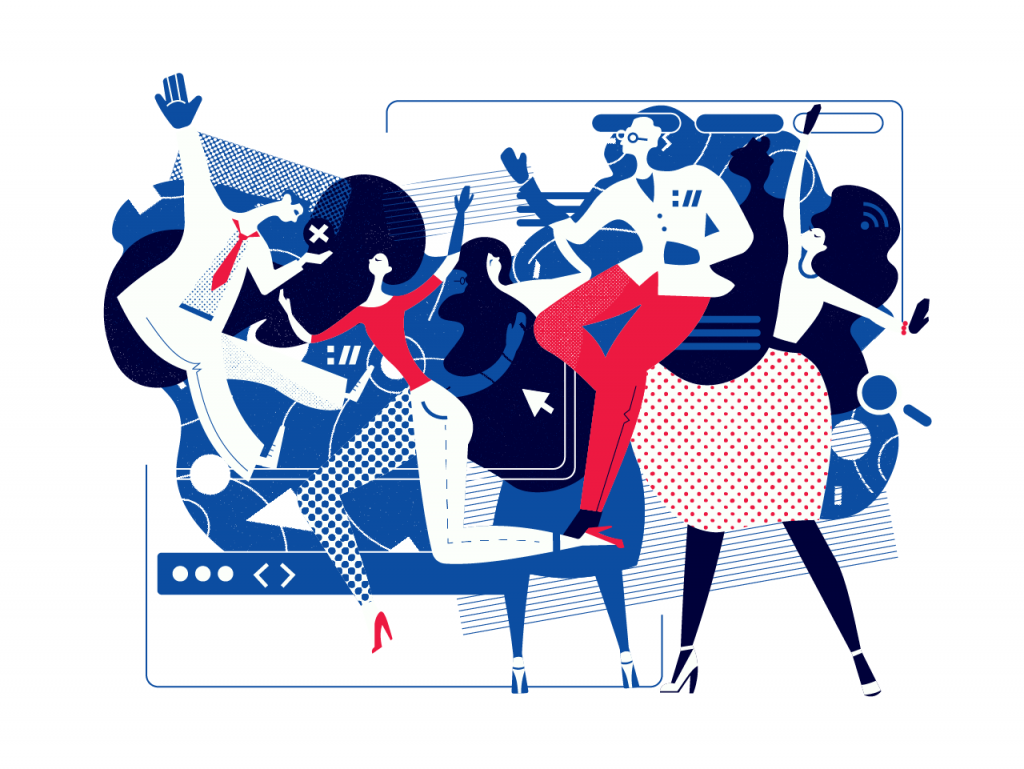 By keeping these tips in mind you can create graphic designs that boost knowledge and are highly efficient at the same time keep the student engaged in the process. If you are a starter these tips can help you improved your Design Learning experience and educate your students in the best way possible.
Need Help?
If you are not familiar with designing but still want to use a good-looking and effective design you can hire a firm for it. An expert can always do it better and give a second opinion on your designs too.
We at Draftss provide a variety of services including Graphic Designing. Our team of experts has now worked with numerous organizations and is highly experienced in the field of Graphic Designing.
Get in touch! Know more about Draftss and our team of experts.