In Webflow vs WordPress, you are going to get every detail of both the content generation systems. There will be a detailed description, differences, comparison, speed and reviews related to tools.
Detailed Description- 
1.
WordPress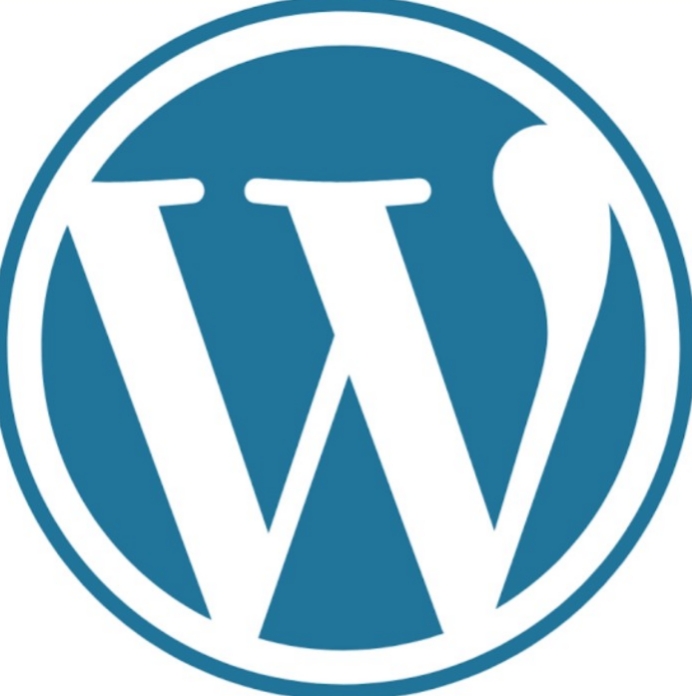 In simple words, WordPress is a tool that can help you to build a website for seeking your products or for blogging purposes. There are many usages of this tool. You can create any kind of website with no code, no manuals and no limits. The themes for websites available on WordPress are professional. There is a theme for every website possible on WordPress. 
You don't need a designer or to spend any money to design your website. The tools and systems available on WordPress are quite easy to use. Many things like Photo carousels, tiled image galleries, maps can be easily added to the website with just a click. There is a way of building with blocks. It means adding text, photos, forms, testimonials and many more things. You can move them, delete them, and play with them in your way. And the thing is that while doing this you will learn many more controls in WordPress. 
Resources of WordPress:-
There are infinite combinations and have infinite possibilities in plugins. Plugins are easy to install add-ons on the website. Not hundreds but thousands of plugins are available for your website. No matter what you are going to do on your website, there will be a plugin available for that. 
You can turn your website into a store. You can showcase your products and services directly on the website. There will be one time or monthly payment as per the service and then you will be able to do all marketing-related work. Whether you have a small business like selling dog food or a big company like Pepsico. You can easily customize all your content and products at your convenience. You can grow your store with your business. 
Depend on built‑in SEO devices, Mailchimp, Google Analytics reconciliations, and more to advertise what you make. You can find potential customers very easily with all these marketing strategies. It will make your website at the top of the list. 
Take your website anywhere with you 
WordPress is also available as an application in both the Play Store as well as Apple Store. You will be able to keep tabs on your site with real‑time notifications and analytics. So, you will be able to use your website on your mobile also. 
There are four plans for the services on WordPress- 
Free

–

some of the services are available for newcomers. 
Personal

–

This service is best for personal use. Some of the benefits available on this are Free Domain for One Year, Best-in-class hosting, Remove WordPress.com Ads, Collect payments, Unlimited Email Support. 
Premium

–

This service is best for freelancers. Some of the benefits are Free Domain for One Year, Best-in-class hosting, Remove WordPress.com Ads, Collect payments, Unlimited Email Support, Live Chat Support, Earn ad revenue, Upload videos, Google analytics integration. 
Business

–

This service is best for small businesses. All the benefits which are included in premium are available here with some additional benefits such as Install plugins and extend functionality for your site with access to more than 50,000 WordPress plugins, Advanced SEO (Search Engine Optimization) tools, Automated site backups and one-click restore, SFTP (SSH File Transfer Protocol) and Database Access.
e-commerce- This service is best for online stores. All the benefits which are included in Business are also available here. Apart from these benefits, some additional features are also there such as Accepting payments in 60+ countries, Integrations with Top Shipping Carriers, Premium design options for online stores.
WordPress Review 
This is the best website builder available in the market. And it is used in more than 60 countries worldwide. Using WordPress you have complete control over your website and also many things such as plugins and themes are available on it. It means you can customize your website very easily. The overall use of WordPress is easy as well everything is customizable. So, it is a good tool to be used to make websites. 
2. Webflow
This is a modern way to build for the web. It empowers designers to create professional websites with great visuals and without the help of any code. It allows the development of production-ready websites. Also, enables us to show the company in a sophisticated way. 
It is very easy for a company to build, launch and grow using Webflow. Launching means going fast and on a hassle-free network with just a click. Grow here means to start a new marketing campaign directly on the website using WebFlow tools. 
Resource of Webflow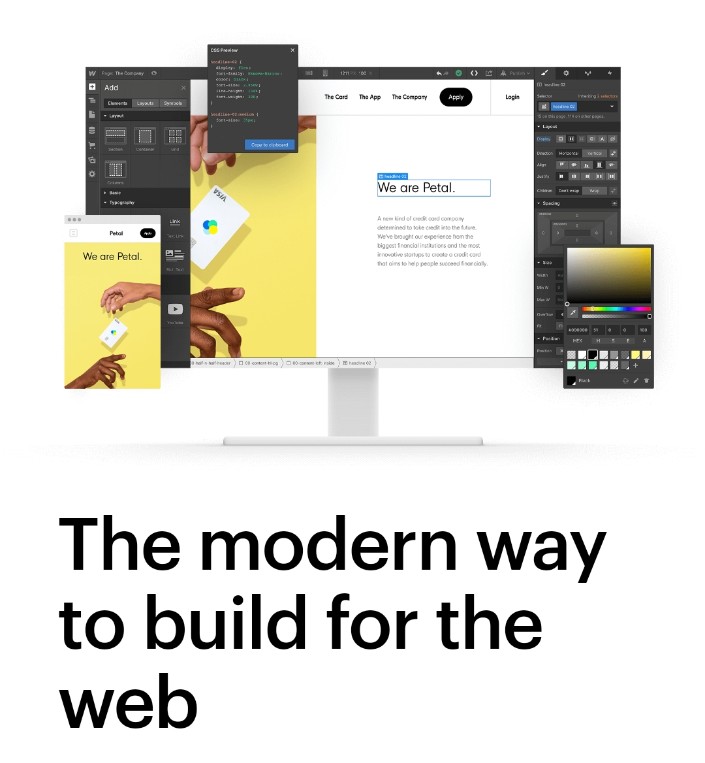 It means that the website which has been created will have all the fundamental services and also blogs on Webflow gives insight into how to succeed using the services. 
It has three components:- 
A user can search hundreds of in-depth videos, lectures and courses to get details about the services and controls. 
Articles will help to get details about the trends and many other things. 
You can see other websites built by the members of Webflow.
Webflow is free until the user is ready to launch. The users have to add site plans for more pages and a custom domain. But there are services which have two plans which have different pricings:-
Site Plan-

It is basically for personal websites, blogs and business websites. 

Account Plan-

The starter

pack of this plan is free but lite and the pro pack will cost you some money. 
Webflow Review 
Webflow is a powerful DIY website builder which has a lot of customization. It is used for empowering the designers as well as creating the best for the web. It has many features as described above to showcase the best web pages with flexibility. The overall use of Webflow is quite easy and the services provided by it are decent. 
There is a restriction on WordPress to use templates and other services but on Webflow there is complete design freedom. 

WordPress has plugins that make it more usable but Webflow is clean and has fewer services. 

Webflow has a feature of editing on a page on the other hand WordPress has page editors and a dashboard on which everything is available. 

As per the plans, Webflow is more costly than WordPress. 
Conclusion
and Comparison
Both WordPress and Webflow are good competitors. It depends upon the usage of the website to choose the best service available. 
WordPress and Webflow are both the tools used to develop a good looking website for small businesses, freelancers, designers and many other people who are trying to showcase their products or services on the web. They are quite similar, just the pricing and the usage is different. 
Now, for these tools, there is a website Draftss which provide an easy solution for website development as well as other important points. If you want a good experience and want to improve productivity then Draftss is the best website for your business. Some of the services delivered by Draftss are unlimited graphic designs, WordPress, Webflow, HTML, Illustrations, Websites and many more. Draftss provide more than 73 types of layouts and code services. Other than this Draftss also have Graphic Design, Logo, Web UI/UX, App UI/UX, Complex Illustrations, Pitch decks, Podcast Covers, Banner Ads, etc. These all services are necessary to create a good blog. Draftss have 10 years of experience in the graphic designing industry. Customer support is fast and responsive. Other companies provide a single designer but Draftss provides a complete design team. You can see the services related to both WordPress and Webflow on Draftss. Visit their website for more information.