While taking the business online, the first thing that knocks a business owner's mind is getting a website. But is just having a website enough? How would you make sure if your website is efficient enough to fetch you the returns that you're looking forward to getting out of the digital space? Two of the leading platforms dominating the digital space in today's era are Webflow and WordPress. Which one should you go for?
Having just a website may not be enough. It's important to have a great website that makes it easier for you to reach out to your customers, fetch out the leads, and make an impact upon your visitors while they check you out. Website builders have made it very easy for businesses to get a website with enhanced ease and quickness.
Overview

WordPress being the most popular website builder in the world with about 1.3 billion users, has been empowering some of the best websites for about 17 years now! WordPress is free to use, which means, you can just go to the website, download the software, and get started with your website.
Webflow, another website builder has made its mark by providing an easy drag and drop website making facility with the USP of the most customizable site builder in the market. It doesn't require you to code and hence makes it easy for everyone to make a website on their own. Paid services and plans at Webflow start at just $12 per month, which gives a person another reason to use a service that is highly affordable and offers value for money.
Which one is easy?
Do you own a business? Great!
Do you know how to code?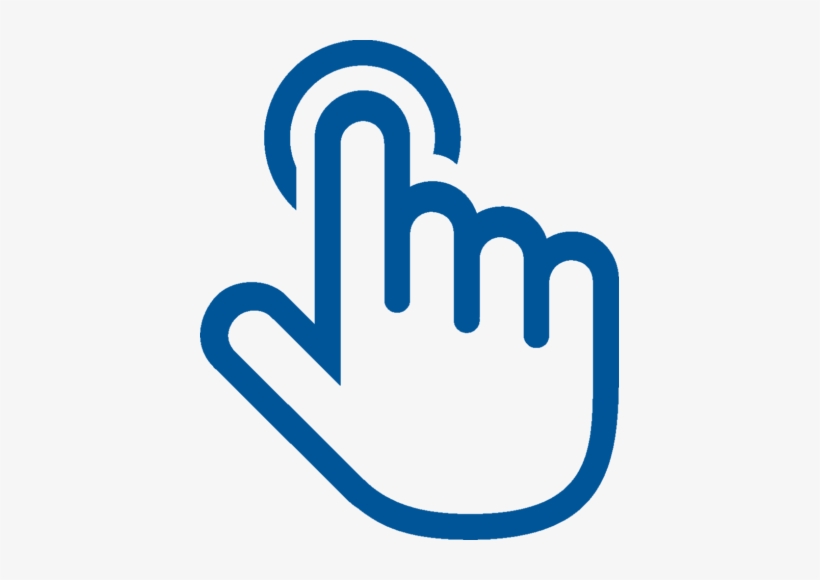 Well, most business owners are not programmers or coders. If you're one, you're talented! If you're not, it's easy for you too with website builders.
WordPress
WordPress and Webflow, both might be the options for you even if you don't really know how to code. Although WordPress might be a bit tricky for the one who hasn't been acquainted with a similar platform before, it might get handy once one starts using it.
It comes with a number of plugins, pages, posts, themes, and editors. Adding content to the website is easy and the websites made on WordPress are powerful too.
Although WordPress is not a drag and drop website builder, a number of plugins and software programs enable WordPress to become one. Programs like Divi builder and Elementor are two of the most popular ones.
Webflow
Webflow on the other hand enables the users to just drag and drop the element that is to be added to the website. It makes it very easy for beginners to start building their website on their own and take their enterprise online in just a few clicks.
With a clean dashboard to manage all the website functions, it comes with a direct visual interface to make it easy for the users to build a website. It helps a user to work directly on the live site, similar to the website builders in WordPress.
Although beginners may find it difficult to navigate through a large number of features that Webflow has to offer, once acquainted, it becomes very handy and easy to use. Also, Webflow comes with some limitations when it comes to it being a CMS platform. Other platforms based on CMS might have to offer their users a lot more than Webflow has to offer.
Cost Associated
Any business owner might want to test the platform while going online for the first time and hence would like to invest steadily. Keeping the factor of cost in attention, here's what both the platforms have got to offer.
WordPress
WordPress is a software program that can be downloaded from the web portal free of cost. This means that building a website for your business on WordPress is free and is associated with no upfront cost. However, you will have to pay for a domain address and WordPress web hosting for the web platform developed.
WordPress would also ask you to pay for any premium plugins, themes, or other third-party services you may like to use on the website. Using website builders like Divi and Elementor will also come for a price to pay.
WordPress is one of the most popular builders in the world that comes with a very large ecosystem of its own. A number of services and service providers are available to support your business online with affordable and flexible services and plans. Even the plugins that are extremely beneficial and costly will usually come with a free trial version.
Webflow
Webflow on the other hand offers a free subdomain and hosting that comes with Webflow branding. The free version is however limited, it's good enough to test the platform.
Webflow comes with two different types of plans, namely: a site plan and an account plan.
Users of the site plans get charged per site. The cost will depend upon the factors like the type of site, size of the site, etc. The sites are divided into basic, CMS sites, business sites, enterprise sites, and eCommerce sites.
Users of the account plan get charged per account and can create multiple sites under the single account saved as projects. The sites can be hosted in Webflow itself or hostel independently by downloading the code file of the site.
Ecommerce
Ecommerce plays a huge role in online businesses today. Online shopping has been in the trend for since long and has been achieving new milestones continuously.
This makes other businesses wanting to join the race too and grow.
WordPress
Upon the world's largest website builder platform WordPress, you get to use the world's largest eCommerce-enabled platform called WooCommerce. This platform comes as a plugin in WordPress sites and is being used by a large number of eCommerce websites.
WooCommerce has got features of its own. With a wide variety of payment gateway options, plugins, templates, and themes, WooCommerce can be a great partner in the growth of your online business.
Webflow
Webflow too offers its users to use eCommerce facility for websites. Businesses can easily get going with eCommerce through Webflow although it might seem to be a bit limited upon its offering when compared to WordPress.
Webflow has partnered with Stripe to offer a payment gateway facility to its users. It also implies that it is difficult to use other payment gateways with Webflow. Also, it charges a 2% commission fee on behalf of Stripe upon each of the transactions done through the gateway.
Adding the products is easy on Webflow eCommerce. The plan starts at $29 per month with a limit on the number of products to be added.
Addons & Integrations
No platform offers everything for anything. That's where comes the need for third-party integrations. They're important!
WordPress
The best thing that one can get in WordPress is the plugins that come with the platform. You can simply just go and search for a plugin for anything that you might need while making a website and you'll probably get it. That's what WordPress does for you.
WordPress is a big animal and hence a number of third parties produce plugins and services which are Worpress compatible. There are about 57,000+ plugins available on the platforms free of cost.
Ranging from creating forms, making up the SEO, using Google analytics, enhancing security, WordPress probably has a plugin for everything, and even more.
Webflow
Webflow is comparatively a platform that is young and growing. Thus, it comes with a few limitations. Some integration would be very specific to the platform and for some, you might have to struggle. Even more of them won't be available.
There are not many of the integrations and add-ons by third parties who are in the making of the plugins and integrations for Webflow as they do for WordPress.
Support
When you get stuck, you might need support. It may come in various forms. Let's see which forms do these platforms offer their support in.
WordPress
WordPress has a very large community because of the massive number of users it has got around the world. Thus to serve them, WordPress has a library of articles, tutorials, and how-to guides which are packed up with great stuff to help out the users wherever and whenever they get stuck.
Also because of a huge community, WordPress even gets to have a great peer-to-peer network, and hence a number of answers to problems directly come from the users themselves. Usually, just a normal Google search would be enough to find a solution to almost all of your problems.
Webflow
Webflow is comparatively a smaller community and hence needs to offer support to its users from the platform itself. It however hosts a massive library of FAQs, solutions, and guides to help its users with the problems they might face while using Webflow. Webflow has named the section as Webflow University.
Users can also get email support from Webflow. It also hosts an AI-based chatbot.
Conclusion
A number of factors, dimensions, and uses when taken into consideration, WordPress clearly comes out to be a better option than Webflow. What Webflow might be trying to achieve and offer its users is something that WordPress is already offering its users.
Although Webflow has a fantastic web design and beautiful interface, it still lacks some very critical features which might become a hurdle for the growth of your online business.
At the same time, WordPress makes everything easy for it has been in the market for a long with a community so big. With the highly interconnected network, great support, a huge number of integrations, and fair pricing, WordPress might be the option to empower your business and push your growth in the quickly expanding digital space.