Hey Guys, hope you are doing great and safe at your place with your loved ones. If you are here to know the information about top online business ideas for web development and graphic designing then stay here and keep reading till the last, it is going to be interesting guys and you will come to know many things. So, let's jump into the write-up and have fun.
16 Best Online Business Ideas For Web Development And Graphic Designing
Are you a graphic designer looking for new business ventures? If so, you've come to the correct spot. In this post, we'll go over a few successful small business ideas for graphic designers that don't cost a lot of money to start.
Apart from several profitable occupations, entrepreneurship is a highly lucrative career opportunity for any graphic designer wherever in the globe. The cost of starting a firm is low, and many of the industry's operators are self-employed or freelance designers. Many accomplished graphic designers work from their homes. A computer with competent graphic design software is the only investment necessary to start a graphic design business.
Graphic design services are in more demand as the necessity for appealing marketing campaigns and promotions grows. Many businesses rely on graphic design firms to create cost-effective and appealing promotional efforts, such as ads, public relations materials, promotional boards, billboards, and other promotional activities.
Online Business Ideas For Web Development And Graphic Designing: 16 Business Ideas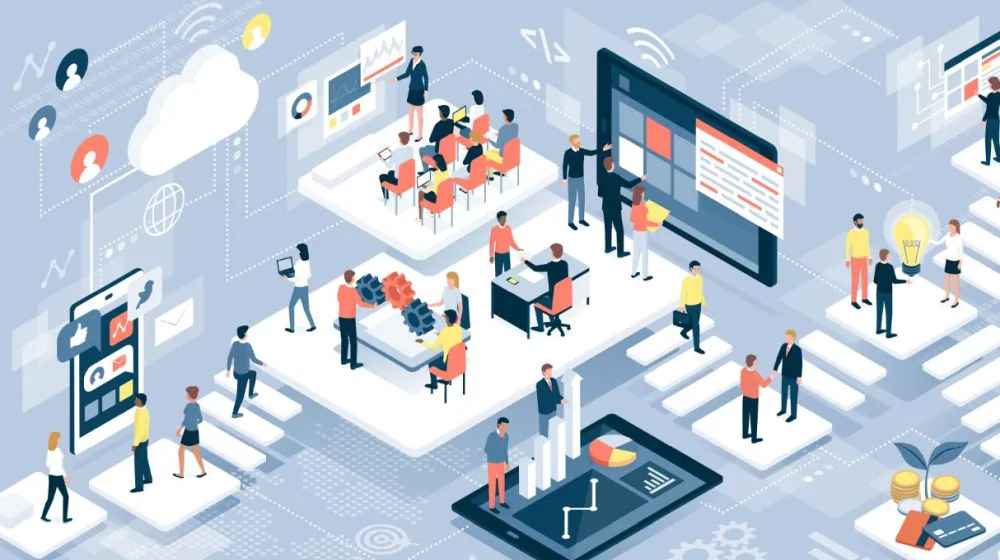 #1. Advertising Agency
A person with branding experience, a creative mind, and good interpersonal skills is required to succeed as an advertising consultant. Marketing professionals have a distinct edge when it comes to beginning this firm. As an advertising consultant, your job is to assist businesses in establishing a successful advertising plan to market their products or services.
#2. Catalog Designing
The most essential marketing tools are product catalogs. You may start a home-based catalog design business as a graphic designer. Any product or service-based industry, large or small, might be a prospective customer.
#3. Children Book Designing
Another possible business for graphic designers in the creation of children's art books, comic books, and storybooks. Globally, there is a growing need for these services. In this industry, a creative mind with appropriate design skills is essential.
#4. Cover page Making
A beautiful cover page is required for any hard copy or digital book. This is a home-based and part-time company that you may start. Any person or organization involved in book publishing might be a prospective client.
#5. Make & Sell T-Shirts
We all know how big t-shirts are and how much they sell all over the world. Creating and selling t-shirts is considerably easier for graphic designers than it is for the average person who lacks design abilities.
#6. Company Newsletters
You begin providing newsletter-creation services to businesses that do not have an in-house newsletter department. Most business owners feel that sending out a monthly newsletter to their most valuable clients is a low-cost and also effective marketing strategy for their company.
#7. Greeting Card Making
A greeting card business is ideal for individuals who like being creative and wish to convert their ideas into profitable businesses. A greeting card is an illustrated card or also a piece of high-quality paper with a message of friendship or other feelings on it. Greeting cards are now a multibillion-dollar business.
#8. Marketing Brochures
Professional marketing brochures are extremely beneficial to firms. This serves as the company's first impression. The business may be run part-time from home and then extended to full-time as the company expands.
#9. Newsletter Publishing
Individuals with a knack for the written word and the ability to consistently produce new information in a certain subject can start a newsletter publishing firm. You may create personalized newsletters for clients to distribute to their existing and future consumers.
#10. Package Design Service
Every product necessitates the use of packaging. In marketing and promotion, the packaging is extremely important. Any firm looking to remodel the packaging of an existing product or also for any manufacturer launching a new product to the market might be one of your prospective clients.
#11. Printing Press
The most successful business for graphic designers is a full-fledged printing press. After any sort of design, the material is printed on printing presses. The finest printing firm is a one-stop printing solution that offers both design and printing services.
#12. Restaurant Menu Card Making
Restaurants are on the lookout for innovative menu card design services. This is a home-based company that you can start. This company can benefit greatly from community advertising.
#13. Silk-Screened Mouse Pads
Because of its low cost, a customized mouse pad is the most popular promotional gift. You may design and produce mousepads for businesses if you have silk screen printing equipment. You may offer mousepads with corporate logos printed on them to businesses to use in their own operations or to give or also sell to their customers.
#14. Video Editing
There are two methods to start a video editing services business. One is a part-time job, while the other is a full-fledged studio. A video editing service is a hot opportunity at all times.
People require this service for a variety of reasons, including making unforgettable family recordings, a humorous movie, a school assignment, or for commercial purposes. Businesses must change a dull website into one that is more engaging and contains multi-media content.
#15. Website Designing
One of the most profitable and popular business ideas for graphic artists is web design. It's also ideal for people who are experienced in website design and have a basic understanding of HTML code, graphic design, and copywriting. Web visual design, interface design, user experience design, web development, and also search engine optimization are all elements of the web design business.
#16. Graphic Designing Institute
You can open a graphic design school that is accredited by reputable colleges. Graphic design is a highly sought-after profession. With some simple classes, you may start this business on a modest scale.
A high-end computer with an internet connection, color printer, and scanner is also required for a home-based graphic design firm. Macs are used by the majority of graphic artists. Corel Draw, PageMaker, Photoshop, Adobe, and also other helpful software are only a few examples.
Business ideas for web development:
Start Making Money With Affiliate Marketing
Create an e-commerce website
On Amazon, you may self-publish a book
Make a digital product or take a course
Become a YouTuber
Begin developing an app
Learn how to advertise on Facebook
Conclusion
So, after this analysis, we can conclude that there are many online business ideas for web development and the graphic designing sector. Hope you liked the write-up and cleared all your doubts.