Have you spent hours designing your landing page? Have you invested a ton of cash into PPC ads & marketing campaigns but still have a very low conversion rate?
Well, we know how discouraging it can be. This is why we've come up with this article to help you SKYROCKET🚀 your landing page conversion rates.
We've covered tried & tested methods by which you can significantly increase your landing page conversion rates. But first, let's understand what actually is a good conversion rate.
What is a Good Landing Page Conversion Rate?
The conversion rate varies from industry to industry due to factors such as environmental demands, audience behavior, etc.
In our research, we stumbled upon an article on Wordstream. We found some interesting stats in this article that we'd like to share. The average landing page conversion rates across all industries are 2.35%. For the top 25% of websites, conversion rates are at 5.31%, while the top 10% are at 11.45% or more.
A good conversion rate can be anywhere between 2% to 5% or more. However, you can always improve that. There are many ways to improve your landing page conversion rates & we're going to share how you can achieve that.
How to Increase Your Landing Page Conversion Rates?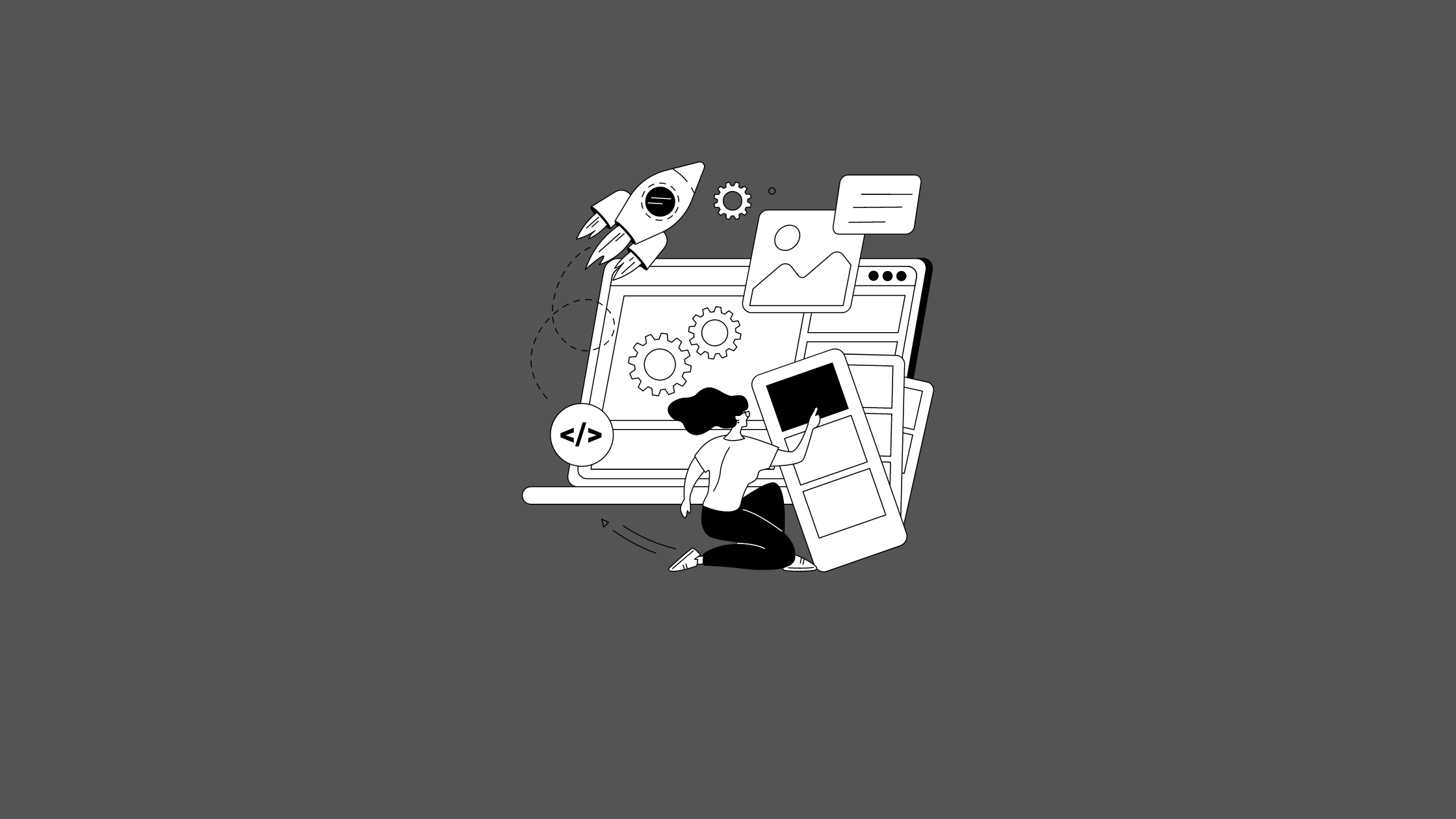 Check out the raddest ways to boost your landing page conversion rates.💸
Increase Page Load Speed
The loading speed on your landing page makes a huge difference in visitors staying or bouncing off. Even if your loading time is delayed by 1 second, it greatly matters.
Various factors, such as images, user behavior, website server/host, hotlinking, plugins, widgets, etc., affect a page's loading time. Try compressing images & enabling browser caching to reduce your landing page load time.
Find your landing page's loading time here: https://gtmetrix.com/ 
Focus on a Single CTA
Your landing page must have a clear & direct call to action. It helps users take action rather than just scanning your website. Don't clutter your landing page with too much information. Rather, keep it simple with minimal text & a decent amount of attractive visuals.
We suggest you always highlight your CTA so that users don't miss it. Having one strong CTA instead of multiple helps to increase your landing page conversion rates as visitors understand what they have to do.
Craft Headlines that Evoke Emotions
A lot of times, your landing page visitors aren't going to read every word on the page. But they will very likely read the headlines. So, you should make your headlines clear, concise & attention-grabbing to provide a clear value.
You should try to evoke emotions in people's minds with your headlines. Some headlines can be assertive, while some make people feel safe, etc. There are a variety of options to go for.
Most people buy when they connect with the company emotionally. So don't burden visitors with too much information & instead, go for an emotional approach.
Use Social Proofs
People are more likely to take action if they see a product/service recommended by other people or experts. Social proof is a powerful tool that you should use in designing your landing page to influence people's decisions. This will enhance your landing page conversion rates greatly.
Reviews, testimonials, or displays of your brand's popularity on social media are some of the most popular social proofs you can include in your landing page design.
Provide Value
Your landing page serves as a medium to persuade people to become your customers. One of the best ways to gain customers is by providing them value instead of just blabbering about your product/service.
People are interested in how they will benefit from your product, not how great your product is. Take a moment to consider what value your users will get from your business. Build your landing page around that idea.
You can give out a free webinar session, whitepaper, or an eBook that will be valuable to visitors. Offer them something of value before asking them to buy from you.
Remember, don't bullshit people with clickbait or lengthy scroll downs, be clear & straightforward with your message.👍
Enhance your Landing Page Visually
People's attention spans are ever-decreasing. That is why you must attract people & compel them to stay on your landing page. Using eye-glazing imagery can help people stay on your page & look around a lot more. The more people browse your landing page, the more likely they are to purchase from you.
Try using attractive images, explainer videos, GIFs & other such visuals to enhance the user experience. Images can focus people's attention towards them, reducing bounce rates. Keep in mind that you need to compress your visuals in order to reduce your landing page's loading time.
Have a Mobile Friendly Landing Page
Gone are the days when only computers were used to browser the web. Now, more & more people are starting to browse the internet on their mobile phones. Hence, you should target mobile phone users to increase your landing page conversion rates.
You should design your landing page so that users have a seamless experience on desktops, tablets, and mobile phones. Work closely with your UX designers & come up with a great landing page. 
Minimize Text
Most visitors will scan your landing page rather than read it entirely. Landing pages with higher word counts often have fewer conversions than landing pages with lower word counts.
People don't want to be bored reading too much information. They want a simple, straightforward & concise message. Craft a text that has a flow. Be convincing & genuine to put your point across.
Run Multiple Tests
Every detail on your landing page matters. That is why you need to calculate every element, whether it's working or not. Conduct A/B tests to determine which elements work the most for you.
Optimizing your landing page is a never-ending process & you should constantly monitor the progress to get the most amount of conversions.
Experiment with different headings, body copies, CTAs, images, features, etc. Understand the latest designing & industry trends to be on par & above with your competitors.
To Summarize
These are the following points that'll help you increase your landing page conversion rates.
Increase your landing page's load speed to prevent users from bouncing off.
Focus on a single CTA to avoid confusion.
Use headlines that evoke emotions, as people often act on emotions.
Use social proof to assure users of your authenticity.
Enhance your landing page with attractive visuals.
Optimize your landing page for mobile phones to generate huge traffic.
Reduce texts to keep your landing page interesting.
Constantly run tests to optimize every element on your landing page for maximum conversions.
Leave a comment below if you found any of the mentioned points useful. For more such informative articles, head over to our blog page. We've got plenty of such blogs for you.