Design effective presentation is one of the most visible forms of professional or technical communication you will have to do in your career.  Because of that and the nature of being put "on the spot," presentations are often high-pressure situations that make many people anxious. As with the other forms of communication described in this guide, the ability to present well is a skill that can be practiced and honed.
Draftss has also helped its clients to develop substantial e-commerce platforms with unlimited graphics designs, illustrations, WordPress, HTML, and more for building your website, brand, etc. you can check on our website at draftss.
The skills that make you a strong presenter in that setting are incredibly valuable in many other situations.
When we think of presentations, we typically imagine standing in front of a room (or auditorium) full of people. Delivering information verbally with slides projected on a screen. Variations of that scene are common. Keep in mind, though, that the skills that make you a strong presenter in that setting are incredibly valuable in many other situations, and they are worth studying and practicing.
Effective presentation skills are the ability to use your voice confidently to communicate in "live" situations—delivering information verbally and "physically". Being able to engage your audience, and thinking on your feet. It also translates to videos, which are a more common form of communication in professional spheres.  You will have several opportunities during your academic career to practice your presentation skills. And is worth it to put effort into developing these skills. They will serve you well in myriad situations beyond traditional presentations, such as interviews, meetings, networking, and public relations.
Process for Planning, Organizing, and Writing Design Effective Presentation
Similar to any other piece of writing or communication, to design a successful presentation, you must follow a thoughtful writing process that includes planning, drafting, and getting feedback on the presentation content, visuals, and delivery (more on that in the following section).
At each step of the way, assess the audience and purpose and let them affect the tone and style of your presentation. What does your audience already know? What do you want them to remember or do with the information? Use the introduction and conclusion in particular to make that clear.
Following is a simple and comprehensive way to approach "writing" a presentation:
Step 1: Identify and state the purpose of the presentation.

Find focus by clearly and simply articulating the goal of the presentation—what are you trying to achieve? This is helpful for you and your audience—you will use it in your introduction and conclusion, and it will help you draft the rest of the presentation content.

Step 2: Outline major sections. Next, break the presentation content into sections. Visualizing sections will also help you assess the organization and consider transitions from one idea to the next. Plan for an introduction, main content sections that help you achieve the purpose of the presentation, and a conclusion.
Step 3: Draft content.

Once you have an outline, it's time to fill in the details and plan what you are actually going to say. Include an introduction that gives you a chance to greet the audience, state the purpose of the presentation, and provide a brief overview of the rest of the presentation (e.g. "First, we will describe the results of our study, then we'll outline our recommendations and take your questions"). Firstly, help your audience follow the main content of the presentation by telling them as you move from one section of your outline to the next—use the structure you created to keep yourself and your audience on track. 

Step 4: Write presentation notes.

For a more effective presentation style, write key ideas, data, and information as lists and notes (not a complete, word-for-word script). This allows you to ensure you are including all the vital information without getting stuck reading a script. However, your presentation notes should allow you to look down, quickly reference important information or reminders, and then look back up at your audience.

Step 5: Design supporting visuals.

Moreover, it's time to consider what types of visuals will best help your audience understand the information in your presentation. Typically, presentations include a title slide, an overview or advance organizer, visual support for each major content section, and a conclusion slide. Use the visuals to reinforce the organization of your presentation and help your audience see the information in new ways.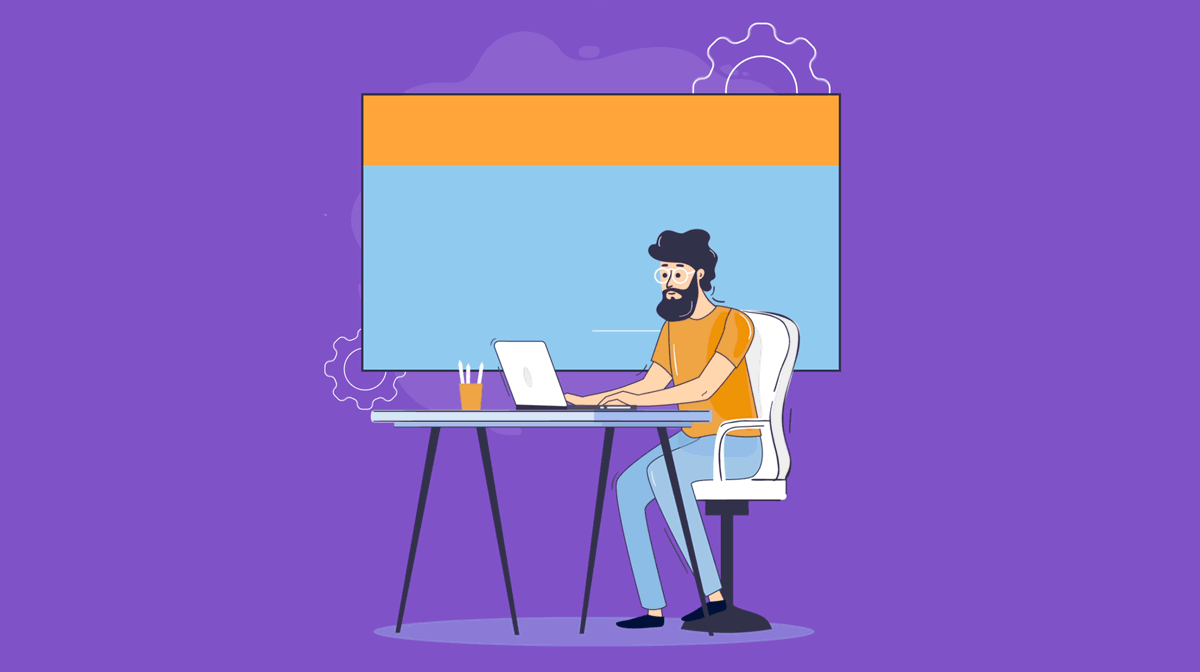 Developing a Strong Design Effective Presentation Style
When it comes time to practice delivery, think about what has made a presentation and a presenter more or less effective in your past experiences in the audience. What presenters impressed you? Or bored you? What types of presentation visuals keep your attention? Or are more useful?
As you plan and practice a presentation, be aware of time constraints. If you are given a time limit (say, 15 minutes to deliver a presentation in class or 30 minutes for a conference presentation), respect that time limit and plan the right amount of content. As mentioned above, timing must be practiced "live"—without timing yourself, it's difficult to know how long a presentation will actually take to deliver.
Finally, remember that presentations are "live" and you need to stay alert and flexible to deal with the unexpected:
Check-in with your audience.

  Ask questions to make sure everything is working ("Can everyone hear me ok?" or "Can you see the screen if I stand here?") and be willing to adapt to fix any issues.

Don't get so locked into a script that you can't improvise.

You might need to respond to a question. Firstly, take more time to explain a concept if you see that you're losing your audience. Move through a planned section more quickly for the sake of time. Have a plan and be able to underscore the main purpose and message of your presentation clearly. Even if you end up deviating from the plan.

Expect technical difficulties.

Presentation equipment fails all the time—the slide advancer won't work. Your laptop won't connect to the podium, a video won't play, etc. Obviously, you should do everything you can to avoid this by checking and planning. But if it does, stay calm, try to fix it, and be willing to adjust your plans. You might need to manually advance slides or speak louder to compensate for a faulty microphone. Also, have multiple ways to access your presentation visuals (e.g., opening Google Slides from another machine or having a flash drive).
Designing Effective Visuals Design Effective Presentation
Presentation visuals (typically slides, but could be videos, props, handouts, etc.) help presenters reinforce important information. By giving the audience a way to see as well as hear the message. As with all other aspects of presentations, the goal of visuals is to aid your audience's understanding, not overwhelm or distract them. One of the most common ways visuals get distracting is by using too much text. Plan and select visuals aids carefully—don't just put your notes on the screen. Use the visuals to reinforce important information and explain difficult concepts.
The slides below outline useful strategies for design effective presentation, effective presentation slides.
Write concise text.

Minimize the amount of reading you ask your audience to do by using only meaningful keywords, essential data and information, and short phrases. Long blocks of text or full paragraphs are rarely useful.

Use meaningful titles.

The title should reveal the purpose of the slide. Its position on the slide is highly visible—use it to make a claim or assertion, identify the specific focus of the slide, or ask a framing question.

Use images and graphics.

Wherever possible, replace wordy descriptions with visuals. However, well-chosen images and graphics will add another dimension to the message you are trying to communicate. Make sure images are clear and large enough for your audience to see and understand in the context of the presentation.

Use appropriate contrast.

Pay attention to how easy it is to see elements on the screen. Whatever colors you choose, backgrounds, and overlaid text need to be some version of light/dark. Moreover, know that what looks ok on your computer screen might not be as clear when projected.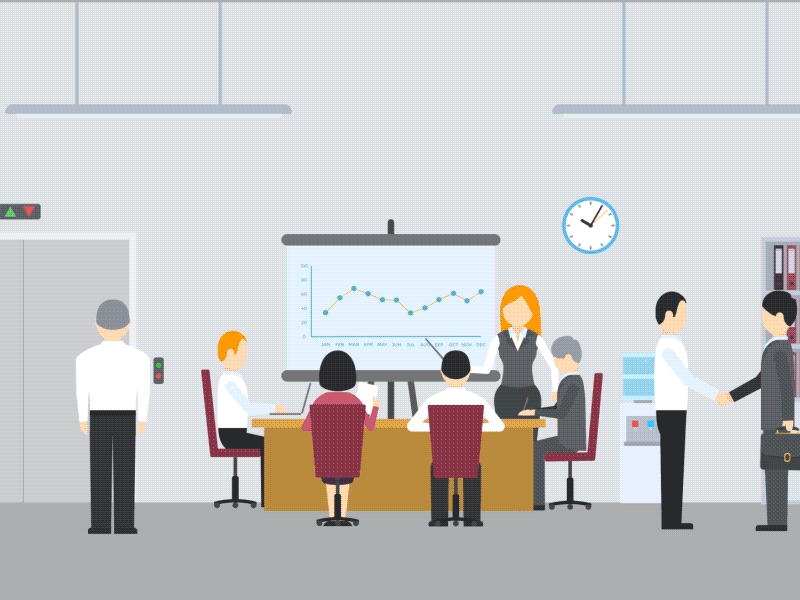 CONCLUSION
In a nutshell, we have come up with some final points to remember while making a presentation.
Create a structure for your presentation or video that clearly supports your goal.

Practice effective verbal and non-verbal communication to become comfortable with your content and timing. If you are presenting as a group, practice together.

Use visuals that support your message without distracting your audience.
You can try out draftss for an excellent experience and increase your product marketing. We provide premium quality services on unlimited graphic designs, WordPress, Webflow, HTML, Illustrations, Websites, Landing pages, Dashboards, App UI/UX, and many more. Here we provide our clients with 73+ types of design and code services.