It is one of the major issues regarding marketing and sales that how to create emails that convert. Email marketing is a very powerful marketing tactic in this digital world you just need to know how to get all the potential from this method. You must understand that an email marketing relationship is a personal powerful relation that needs further nurturing. This article will discuss 10 tips to create powerful email marketing that can actually convert.
Stop selling
It is a very necessary goal of all marketing techniques to gain more revenue. However, the customers don't want to be sold all the time. Nobody wants an ad in their email that reminds them to buy some product or service. You don't want to write an email that focuses completely on your product selling. You should not use words including great deal big discount product is going fast get yours now. Also, you should avoid shouting. Too many marketing and sale female have only capital letters that represent shouting in the text. You must write emails that can help you interest your customers. You must show an understanding of the client's needs.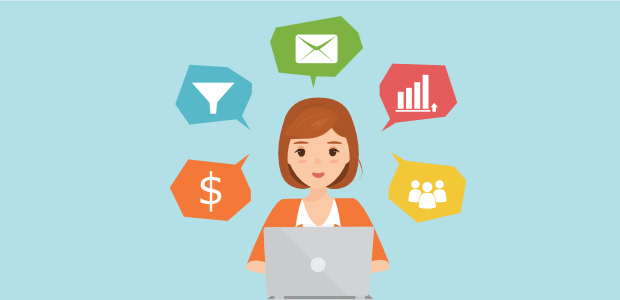 Write a Compelling Subject Line
The subject line is the initiation of your email and it is the first thing that any customer sees in their inbox. A boring line can lead to swiping left of your email. Also preheader act as a secondary point of contact. These points tell the reader about the basic knowledge of what you are selling. It helps readers understand if they are interested in your product or not so make sure that they are in sync with the rest of your email marketing message. It is recommended that you use actionable language in your subject line. You must respect your readers. You can also use emoji in your subject line depending upon your brand personality. This can help you increase conversion.
Keep your emails relevant
When you understand your target audience then you must keep your messages relevant full stop imagine you are talking as you write your emails and this will send relevant readable content to your customers. You must work on making your email conversational and approachable. This will help you in building your brand loyalty and increasing your brand visibility.
Keep your emails brief
Storytelling is one of the excellent marketing strategies. Stories help people and inspire them to take action. However, if you read a story that is very long and doesn't connect with your reader then it can hurt you more than it can help. In email marketing, you will need to use a fewer number of words. Most of the readers read their email through mobile phones and writing longer messages irritates them more than it helps them. Around 50 to 125 words are more than enough for email marketing to be effective.
Break it Up
It is very common nowadays that we read emails on mobile. It becomes very irritating if you have long messages. Smaller paragraphs with effective content are a better choice. A few lines in each paragraph are great. This way your readers do not get lost in the text and it is recommended that you go a bit complicated then you can go short.
Focus on your readers
There is no question that your business can offer a lot of things and you want to advertise them as much as possible. However, at the same time, no one likes to be around someone that only talks about themself. You need to be a kind of branding that focuses only on solutions that can make customers feel better and you can do this by keeping your focus on the reader.
Write good
Everybody is not perfect that's why everybody needs to have an editor because bad grammar and spelling can be the only thing that is preventing your customer to be converted into a great lead full stop this can be one of the things that are stopping the initiation of conversation between you and your customer. Lack of Proofreading makes readers feel like they do not have the time or desire to craft a good message for themselves.
You must have one clear call to action
Sometimes we add much stuff to our emails and we think that a single email is the only way to get readers to take action. However, too many choices decrease the action as well. Given below are some of the examples that can increase clicking on your email –
Book your next appointment
Let us know how we did
Count me in!
Sign up and save
Reserve your seat today
Communicate Value
You must focus on your values not only on your price and discounts. Also, you can use sentences like our product will save your time and Boost Your revenue by 150%. You should not use sentences life get 25% off on your order. When you are writing an email you must approach it like a business proposition or collaboration that focuses on the customer value of your product and service and the rest of your message should support this idea.
Be Human, Helpful, Humble
When you want to create an email that can convert, you will need to be brave, showcase your personality, and test new ideas. The idea needs to be very remarkable and marketing everywhere. You will need to be helpful and humble to serve your audience. Given below are some of the ways to add personality –
Share inside information about your company.
Highlight employees' partners and clients.
Write conversation-wise.
Use emojis.
Answer questions and share resources related to solutions.
Conclusion 
Email marketing can be one of the best ways to build relationships with your customers. It can help you discover and make meaningful business relationships with your customers and can lead to making better ambassadors for your brand. Technical aspects including grammar call-to-action and customization are very important but your email will fail if it does not have an expression of understanding.