When you think of your business, you see growth and expansion. For growth and expansion to happen, when your customers think of your business, they should see your identity. That is called branding. Unlimited graphic design packages are taking up the market by the storm and the service providers have really made the game competitive by providing and offering a number of great services for the business to get their designs as well as web development done in a very easy and appropriate way. Here at Draftss, we offer a number of great services and at the same time, we also keep reviewing other service providers to let you understand how we are different and valuable. In this review, we keep Design Shifu against Draftss.
Outsourcing your designing requirements to great teams offer various propositions – no hiring, no HR, no interviews, & absolutely no managing on your part. Therefore, you just need to submit the designs, & the company will find the best designer for you & take care of the rest. Sounds too good to be true? Hence, we did an in-depth review of Draftss & Design Shifu to analyze the services & process.
Therefore, the evaluation will be based upon the critical parameters like the respective portfolio of the two service providers, ease of reaching out to these agencies & the process of designing, the quality of designs, turnaround time, as well as upon the services offered by the two.
Draftss – Overview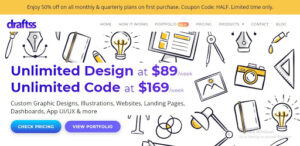 Draftss is an unlimited subscription graphic design & coding service. The remote Graphic Design & Code team can be hired on the go by founders, developers, startups, freelancers & agencies. Draftss delivers you designs on subscription instead of your business hiring full-time in-office Designers & Developers. Therefore, it saves money, time, and resources. Further, the subscriptions start at just $89 per week. In addition, a number of reviews have continuously been backing the quality of its services, Draftss has been flexible, consistent, and very quick for its clients.
Draftss looks forward to become a one stop shop for all the designing and development solutions and thus caters to a very wide range of services. It allocates highly specialized designers for each of the specific tasks. With a number of options to offer, Draftss comes out to be a great choice for the designing and development tasks.
Design Shifu – Overview

With some great reviews and testimonies from the clients, the website of the Design Shifu tries to create a big hit on the impression on the visitor's mind. It has another set of great names and big brands and it proudly displays its clients. With the features of every unlimited graph design service provider, Design Shifu has a good proposition altogether. It tries to cater to all shapes and sizes of the business and thus, is a very close competitor of Draftss.
Design Shifu comes with features like an exclusive dashboard to work upon, similar to Draftss, good turnaround time, highly active support, as well as no contract of long term. It also has got a great mix of portfolios which makes it look good at the first look at least.
—————————————————————————————————————————————–
Pricing  – Draftss vs Design Shifu
Subscription based services have seen a massive increase in their usage and customer base. With morre flexibility and affordability these services have brought in the market, afordability has seen a major transition and pricing has been more competitive than ever before.
Also, when we talk about the graphic design industry, subscription-based services are everywhere now. On the cake, flat monthly rate and other universal services have also made a cherry out of it. Finally, it all boils down to how competitive the monthly fee is. So which one is more affordable in terms of cost:
Draftss Subscription Cost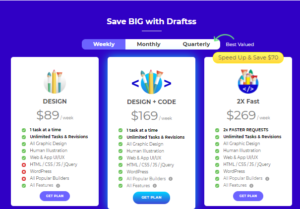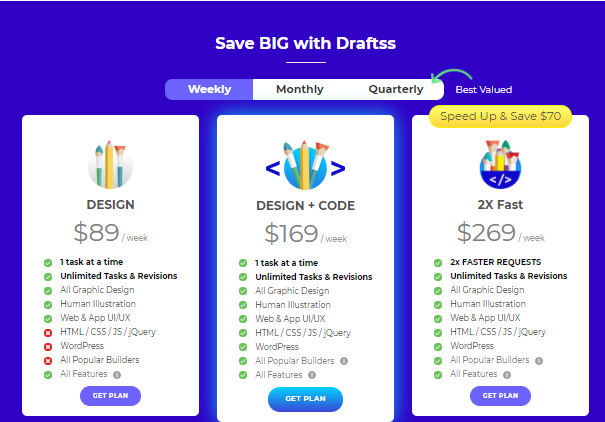 Draftss seem to have great pricing that beats the pricing of every other unlimited graphic design alternative. It also offers flexibility for you to subscribe for a Weekly, Monthly, Quarterly & specially customized Annual Plans to their customers. Draftss seems to offer a great quality of work as compared to their super affordable pricing.
Above all, Draftss offers unlimited tasks & revisions, a dedicated team of managers & designers, human illustrations, web & app UI/UX, & much more at just $89/week. Additionally, for specific designing needs for businesses, Draftss comes with a number of more packages. Draftss a better as well as easy to go service for established businesses as well as startups because of its wide range of packages for different needs.
Design Shifu's Monthly Subscription Cost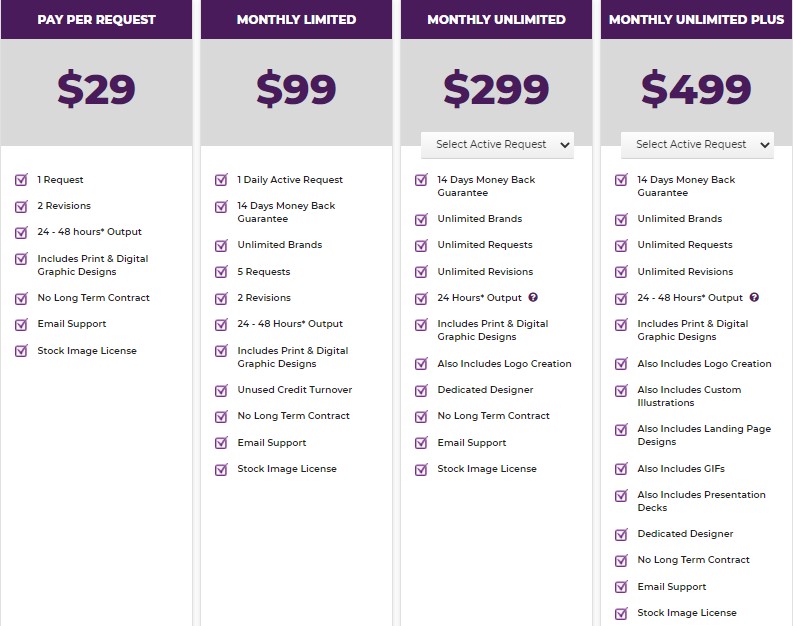 Design Shifu comes with very competitive pricing. This factor also makes it even more competitive to a very affordable and very lucrative option like Draftss. However, Draftss still has got a wider range of services and offerings, Design Shifu has done quite well to make it affordable for small businesses and startups.
The plan at Design Shifu starts from $29. This plan caters to a specific design request and has a number of limitations. Another plan the service provider offers is at $99. This plan is monthly, however, it offers a limited number of design requests. Another plan which stands up to the standard plans of all the other service providers is priced at $299 which offers only 1 request to be active at a time and the pricing keeps increasing with the increase of this number. the package, however, still has a number of limitations. The fourth plan offered by the service provider is priced at $499 and is just an extended version of the unlimited package.
—————————————————————————————————————————————–
Services Offered by Draftss & Design Shifu
Availing the services from the service providers in the graphic designing industry has been very much easy and accessible since the advent of online platforms and competitive services. A customer just needs to hop over a web platform of the service provider, choose a plan which suits the requirement, and get started!
Offerings by Draftss Design Team
Draftss uses a predefined & structured model to get your designs ready in no time with a team of expert designers, a dedicated project manager, no efforts, & assurance of great designs! In addition, with predefined subscription packages, Draftss makes it easy for the users to quickly get on board with the platform & enjoy the services provided by the company.
Offerings by Design Shifu Design Team
On the other hand, Design Shifu has also got the packages priced well but the offerings are limited which again makes a customer think twice before subscribing to any one of them. Let's analyze the offerings of the two service providers in different packages.
| | | |
| --- | --- | --- |
| Services Offered | Draftss | Design Shifu |
| Letterheads |  ✔️ | ✔️ |
| Logo | ✔️ | ✔️ |
| Branding With Brand Guide | ✔️ | ✔️ |
| Human Illustrations | ✔️ | ✔️ |
| T-Shirt Design | ✔️ | ✔️ |
| Stationery | ✔️ | ✔️ |
| Book/E-book Cover Design | ✔️ | ✔️ |
| Packaging | ✔️ | ✔️ |
| Banner Ads | ✔️ | ✔️ |
| Infographics | ✔️ | ❌ |
| Social Media | ✔️ | ✔️ |
| Pitch Deck | ✔️ | ❌ |
| Flyer | ✔️ | ✔️ |
| Brochure | ✔️ | ✔️ |
| Newsletter | ✔️ | ✔️ |
| Icon | ✔️ | ❌ |
| Podcast Cover | ✔️ | ✔️ |
| Mascot | ✔️ | ✔️ |
| Photo Retouching | ✔️ | ✔️ |
| Web UI/UX Design | ✔️ | ❌ |
| App UI/UX Design | ✔️ | ❌ |
| Poster | ✔️ | ✔️ |
| WordPress Development | ✔️ | ❌ |
| Artworks | ✔️ | ✔️ |
| Elementor | ✔️ | ❌ |
| White Labeling Services | ✔️ | ❌ |
| Album Covers | ✔️ | ✔️ |
| Amazon Graphics | ✔️ | ❌ |
| Awards | ✔️ | ❌ |
| Background Removal | ✔️ | ❌ |
| Label Designs | ✔️ | ✔️ |
| Business Cards | ✔️ | ✔️ |
| Menu Cards | ✔️ | ✔️ |
| Post Cards | ✔️ | ✔️ |
| Powerpoint Templates | ✔️ | ✔️ |
| Promotional Items | ✔️ | ✔️ |
| Hero Images | ✔️ | ✔️ |
| Gutenberg Builder | ✔️ | ❌ |
| Beaver Builder | ✔️ | ❌ |
| Divi Builder | ✔️ | ❌ |
| WP Bakery | ✔️ | ❌ |
| Visual Composer | ✔️ | ❌ |
| Oxygen Builder | ✔️ | ❌ |
| HTML/CSS | ✔️ | ❌ |
| Landing Pages | ✔️ | ✔️ |
| Catalogs | ✔️ | ✔️ |
| Trade Show Graphics | ✔️ | ❌ |
| Email Designs | ✔️ | ❌ |
| Wireframe Template | ✔️ | ❌ |
| Billboard Designs | ✔️ | ✔️ |
| Sticker Design | ✔️ | ✔️ |
| Google Display Ads | ✔️ | ✔️ |
| Blog Design | ✔️ | ❌ |
| Photo Manipulation | ✔️ | ❌ |
| Disk Cover | ✔️ | ✔️ |
| Merchandise | ✔️ | ✔️ |
With a vast range of services & offerings, Draftss acts as a one-stop solution for all the designing & coding needs for its clients. Draftss provides services like Graphic Design, Logo, Web UI/UX, App UI/UX, Complex Illustrations, Pitchdecks, Podcast Covers, Banner Ads, etc. It covers you with everything. Draftss also covers a wide range of design & code technology – CorelDraw, Photoshop, Illustrator, Indesign, Adobe XD, Figma, Sketch, Powerpoint, Keynote, WordPress & page builders.
Simply put, if it is possible to design in the supported softwares, Draftss can get it done for you.
In addition, Draftss has an experience of about 10+ years in the designing industry & serving some of the leaders in the business, it is highly responsive, fast, equipped with a strong team. The provider supports its clients with not just one designer but a team that works on your designs without any efforts from your end.
You get a dedicated project manager for your task
Draftss offers all its clients with multiple design concepts
You get to have a team of designers working on your design
—————————————————————————————————————————————–
Portfolio  – Draftss vs Design Shifu
What a service provider can offer in real and what can be expected out of the services can only be known and recognized by having a look at the portfolio of the service provider and the projects it has worked in the past. This makes the portfolio a very important part of the selection of the appropriate service provider. Let's see what has the portfolio of the two service providers got.
Portfolio of Draftss
Draftss seems to have a more extensive & versatile portfolio list. Because of the wide range of services they provide, Draftss has a very extensive portfolio to look upon. Comprising of logos, packaging, branding, characters & illustrations, web & app UI/UX, merchandise, & a lot more, the portfolio also tends to grab the attention and each of the artwork is a masterpiece. Also, the work they've been doing with their clients has been amazing & has gained positive feedback. The detailed development of the designs adds to their value & the designing team can thus be relied upon with the designing tasks.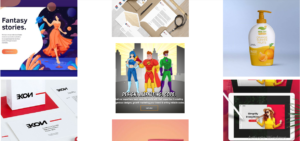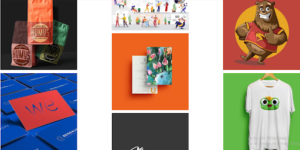 Portfolio Of Design Shifu
Design Shifu has done a great job in making and diversifying its design portfolio, wide and qualitative. The designs are also pretty good and standardized. This clearly shows that the skills of the designers at Design Shifu are good and qualitative. However, the limitation of the services makes it a bit problematic for the clients to expect a range of designs as wide as they get to avail with Draftss. The designs but are vibrant and attractive which makes Design Shiffu a powerful back to have while designing for the business.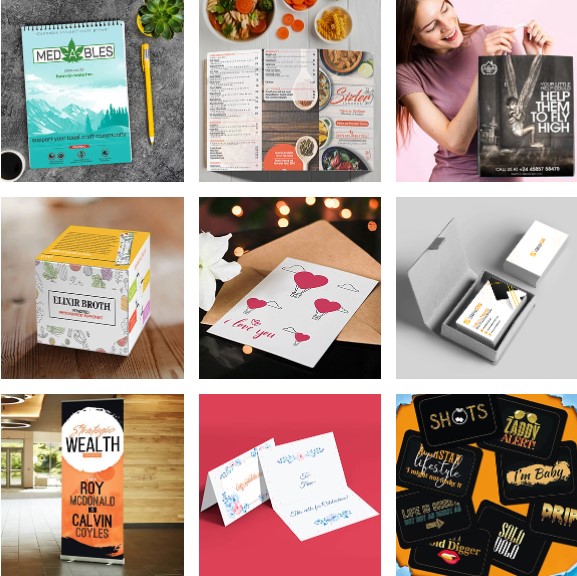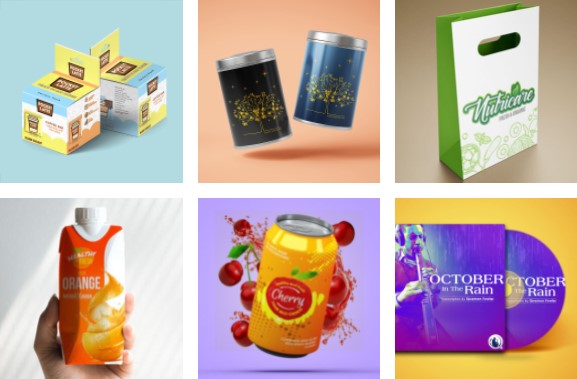 —————————————————————————————————————————————–
Quality – Draftss vs Design Shifu
Quality at Draftss
The team at Draftss comprises expert designers & coders. Driven by the motto of producing great designs & not just good designs, the reviews & testimonials of Draftss speak for them & their quality. With amazing customer support, a very huge experience in the designing industry, & a very strong team, the overall quality & customer experience of the services provided by Draftss seems to be impeccable & distinguished.
What brings out the best in the services of Draftss is that the service provider also allocates highly specialized designers for the tasks. This further makes each of the tasks become a masterpiece and deliver the maximum value to the clients.
Quality at Design Shifu
Quality of the designs at Design Shifu is quite fair. Let's look upon the the quality of the services of the servie provider. Design Shifu equips all its clients with a dedicated dashboard like Drafts however does not provide any dedicated project manager. This makes it a bit less resourceful for the clients to have a very smooth and semaless design experience with Design Shifu. Also, Design Shifu only equips its clients with just one designer while Draftss equips all its clients with a full fledged team of designers. Having just one designer equips the clients with just a certain type of skilset and thus lacks the agility and flexibility required to give out nothing less but great designs. Although, the turnaround time is good and the support services are active, Design Shifu lags behind in providing the services of the designing process.
—————————————————————————————————————————————–
Design – Draftss vs Design Shifu
Draftss has got a full-fledged team of great designers who work dedicatedly on each of the designs they work upon. Design Shifu has come out with some great designing samples and portfolio on its website to showcase its well-designed output for the clients it has catered to. Let's dig deep!
Design at Draftss

However, designers from Draftss seem to pay more close attention to the details of the designs. Therefore, in several designs, if you inspect closely in the respective portfolios, you can see how much attention the design team at Draftss put into all the designs.
Subscribing to Draftss gives you an entire creative design team working with you. Whenever you submit a design request, the project manager picks the right designer suitable for the job. This ensures that you get the specialized skill needed for the project.
Design at Design Shifu
Design Shifu comes with multiple number of subscription packges to avail the design services, which is good and very necesary for the service provider to stand against a competitor like Draftss. However, it still lags behind in the number of varities of the packages.
Also, it has a limited number of communication channels which makes the design process a little less resourceful. It however provides unlimited revisions for the designs and good support throughout the designing process. The quality of the designs is also fair and can be competitive enough on some parameters when put against Draftss.
—————————————————————————————————————————————–
Development – Draftss vs Design Shifu
Draftss is a very powerful and absolute competitor when it comes to web development, which makes it easy for its clients to do more – both on the front of design as well as development of the design. However, like most of the other service providers in the industry, Design Shifu lags behind in the front of web development.
Development at Draftss

From designing apps & web UI/UX for startups, founders, entrepreneurs, & businesses, to development of the design & bringing the form into reality – Draftss does it all. This feature thus makes Draftss a one stop shop for all the needs of the businesses. In addition, the team is highly skilled & the development range is huge. From the critical factors of designing, speed, mobile responsiveness, & overall health of the digital platforms of its clients, the experts at Draftss lets you have the best digital platforms with a wide range of solutions to choose from. Further, with software programs & development upon the technology like HTML/CSS, WordPress, Page Builders, among many others, Draftss has a big edge here over other similar service providers in the industry. 
No Development at Design Shifu
Design Shifu has its limitations & development is one of them. However, Design Shifu provides designing services, it hasn't been into development services yet. Therefore, it is a little difficult for the clients to expect more from Design Shifu.
—————————————————————————————————————————————–
Process  – Draftss vs Design Shifu
On-boarding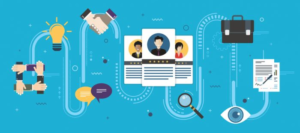 It's something very usual for entrepreneurs & marketers to run on hectic schedules. Because a number of them won't have time to go through searching, interviewing, & hiring freelance graphic designers, they prefer a quick & uncomplicated on-boarding process. 
The on-boarding process at Draftss in one small statement – It's easy! In other words, what you need to do is to go up on their website, fill up their onboarding form, & get back to you! Do nothing else, sit back, watch your ideas getting designed, & finalize whenever you think it's what you want.
Design Shifu at the same time offers a simple & straightforward onboarding process. Firstly, you need to choose and subscribe to a plan on their website, then submit your tasks through the dashboard or Email, and get started!
Task Submission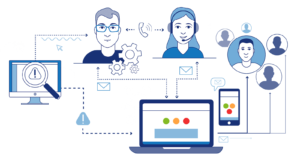 For the clients on board with Draftss, the service provider follows a simple & very smooth process. To cater to the ease of communication, Draftss has a channel for all. Therefore, you can use E-mail, Trello, Slack, Whatsapp, Telegram, and just about every other project management tool that you have been using OR the submission form by Draftss to submit your design tasks. This makes the submission process very handy & easy for the clients of Draftss.
The process with Desifn Shifu too is not much complicated but a bit limited upon the options. Design Shifu offers the task submission option upon the two platforms – mail or by using its dashboard. Therefore, this sometimes makes users a bit constrained for the options & may make it less handy & easy to use.
Revisions

Draftss gives you revisions until & unless you're satisfied with the design upon your screen. You don't like it? No problem! Draftss will revise it.
Similarly, with the unlimited graphic design services package,Design Shifu also offers unlimited revisions of the designs.
Finalizing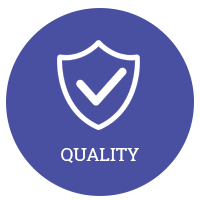 At Draftss, it is a simple process that the two agencies follow to any doubt anyone has with the designs. The process is – until the design is not satisfactory, the design is not finalized!
Design Shifu at the same time also claims to offer unlimited revisions before finalizing the design until the client is satisfied.
—————————————————————————————————————————————–
Communication – Draftss vs Design Shifu
Communication has always been an essential factor to prevent the wrong design output. That's why this is a very crucial component while choosing an on-demand graphic design service from any of these agencies. One who has a high number of design projects, miscommunication only delays the schedule.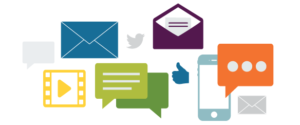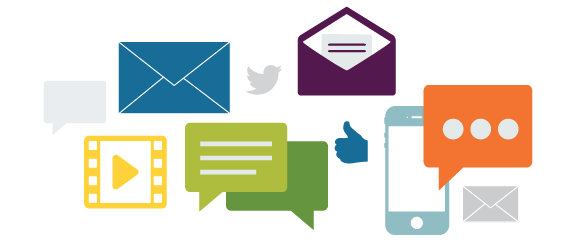 Communication at Draftss
Having one platform where you can monitor the projects & communicate with the assigned designer per project is a plus. Therefore, Draftss lets you communicate with its design team over a single chain of E-mails, Slack, WhatsApp, & a number of project management tools. This keeps the communication seamless & smooth. The team is highly responsive & quick to provide the required assistance. The expertise of the team lets the clients have their specific solutions on time & hence shows an excellent customer support feature.

Communication at Design Shifu
Not all the service providers can be as open as Draftss and that defines why Design Shifu does not have options to integrate with the designer on project mangement tools or third party tools. Design Shifu has got its ow dashboard to manage all the tasks, something like Draftss. However, it does not let clients communicate to their designer on the other project management tools. Clients can however use Emails to communicate.
—————————————————————————————————————————————–
Turnaround Time Per Task 
Turnaround time of any service provider is one of the most important factors to analyse & judge it upon. Especially when it comes to unlimited graphic designing services, faster is the turnaround time, more number of the designs can be expected by the service provider.
Turnaround at Draftss
Draftss provides a realistic turnaround time for the most common design tasks from illustrations to logos that gives you the information you need before you even pay for the service. When you submit the design brief your project manager checks if all the essential details are present in the design brief and provide you with an ETA for delivery. Depending on the complexity of the design, it takes approximately 1-2 days on an average to finish most designs. Simpler tasks take lesser time, complex tasks take more time. You can checkout the turnaround time for all types of tasks here.
Turnaround at Design Shifu
Design Shifu can give the very first output to a design request as early as 24 hrs and can also take longer to about 48 hrs. Thus, the turnaround time is quite competitive and impressive based on the quality of the designs it shows as the samples. However, the time can be extended based on the number of revisions and updates as per the requirement.
—————————————————————————————————————————————–
Whitelabel – Draftss vs Design Shifu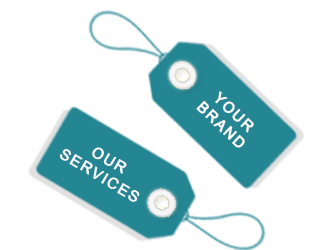 Not just for clients but Draftss has its doors open for the ones who want to work in the same domain. White labeling services provided by Draftss is a big add-on service for its partners. The services provider lets the clients use its design & development services with the partners' mark upon the services by staying backstage of the show at a very affordable price. The entire dedicated team at Draftss works as a team of the partner before the clients & works with the same efficiency & quality to bring goodwill for the partner. 
While your firm gets ready to bring in designers who have absolute brilliance to design these particulars, it's always a good idea to get it outsourced without compromising on the quality of services & without diluting the resources for your growth. Draftss makes it very easy & affordable for the partner companies to offer the services into the market with just no investment, no hiring, no design team, & just a very quick & highly affordable subscription!
Whitelabel – Design Shifu
Design Shifu does not offer any white labeling services to any entity and thus has only the way of subscription to provide its services.
—————————————————————————————————————————————–
What to Choose? 
Throughout the review, it has been highly evident that both the service providers have been highly competitive and have had their own strengths. Draftss has been flexible, affordable, open, and a very qualitative option. On the other hand, Design Shifu on the first look looks very affordable but has got its own limitations it has got to offer to its clients.
However, Draftss also allows you to communicate through a number of channels making it very easy and a seamless process to coordinate and converse. Clients also have an option to talk to the team over a call. Design Shifu clearly fails at this point.
In addition, Draftss allocate specific designers for specific tasks. Thus, the close attention & specific details the services provider & the designers cater to gives it an extra edge over the competitor. Design Shifu allots only one designer for each client with no dedicated project manager making it difficult to have a seamless and smooth experience for the client.
One of the major problems a client may face would be the limitation of the range of services by Design Shifu. At every step and opportunity with Design Shifu to have a better service provider, a limitation makes it a difficult choice to be chosen.
Also, a number of businesses require regular & continual support for their online portals, not having a service to cater development of web & app platforms is a big turnoff for the clients. Therefore, the wide range of services & very easy on-boarding with Draftss makes it a one-stop & easy solution for the business, startups, & entrepreneurs to go forth with their highly affordable & diversified subscription packages. 
Draftss also offers weekly subscription packages which enhance the feasibility and cost-effectiveness of the clients. Weekly subscription packages can be used to get designs quickly without holding on to the long-term packages being left unused for the rest of the time and thus stay a burden on the budget.
Now that you are here, Draftss has got a present for you! Avail a discount of 25% OFF with Draftss & enjoy the amazing designing & development on any quarterly or monthly plans! Use the coupon code

"BEST"

to avail this offer on your first subscription.
To subscribe for plans & packages offered by Draftss, sign up here!