Introduction
Finding a great partner for the growth of your business can be difficult. Especially when it comes to designing and developing services, it takes constant and continuous efforts to achieve results. Thus, it is very important for a business to choose a service provider which is nothing less than just great! Here are the two of the leading ones – Draftss and Advertflair.
Advertflair claims to be the one-stop-shop for all the designing needs of the businesses like publishers, marketers, social media influencers, and digital agencies. The service provider thus claims itself to be an expert solution provider for sales, marketing, and branding. Advertflair also comes with an unlimited graphic designing package as well as services like web development and mobile app development. Draftss is another service provider that equips its clients with a full-fledged team of graphic designers and web developers. With a number of amazing projects worked out, Draftss acts as a one-stop solution provider for founders, freelancers, start-ups, businesses, and agencies.
Among several others in the industry, what do these two service providers have got to offer you?
Hence, here's a quick comparison between another set of the two graphic design service providers – Draftss & Advertfalir. Let's also research more about the two options and their services and help you go ahead with making a better choice for your design and development requirements.
Read the previous article review about Draftss & Darkroast here.
In this piece of the guide, we have tried to explore the dimensions of the services provided by Draftss as well as Advertflair and thus, aim to conclude a better option for the type of requirements a client may have. 
Draftss – Overview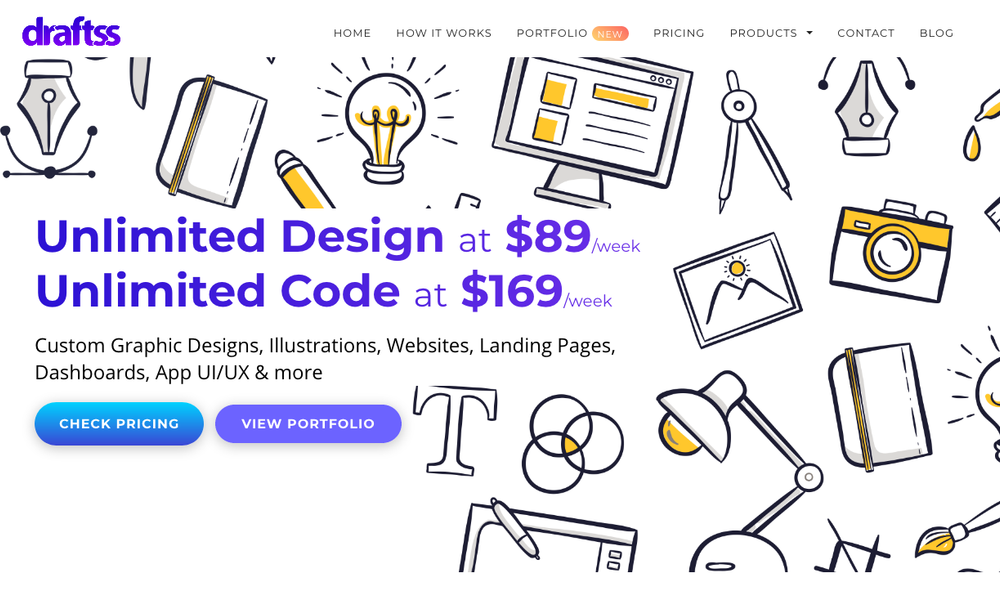 Draftss is a very rare option in the industry to provide the design as well as development services upon a single platform. It also is a great fit for teams, startups, entrepreneurs, freelancers, businesses, and everyone else. Draftss also provides complete end to end services, and it thus acts as a one-stop solution for all the type of businesses for their branding, marketing, and development requirements.
With highly affordable and flexible services in the graphic designing and web development industry, Draftss is literally available for everyone. Hence, this makes Draftss a true service provider in terms of value for money. With plans like weekly subscriptions, monthly subscriptions, quarterly subscriptions, and annual subscriptions, Draftss also brings affordability and flexibility in all of its package options which make Draftss a very feasible option for a business of any size and revenue. In addition, Draftss is backed by a number of reviews, for its flexibility, consistency, & speedy services. Draftss allocates highly specialized designers for each of the specific requirements of the clients and hence produces excellent designs.
With another very rare option, Draftss comes to rescue its clients from bad design at just $89 per week apart from its monthly subscription options.
Draftss also does not equip its clients with just the designer but a team of designers and a dedicated project manager to take care of the complete designing and development requirements.
Advertflair – Overview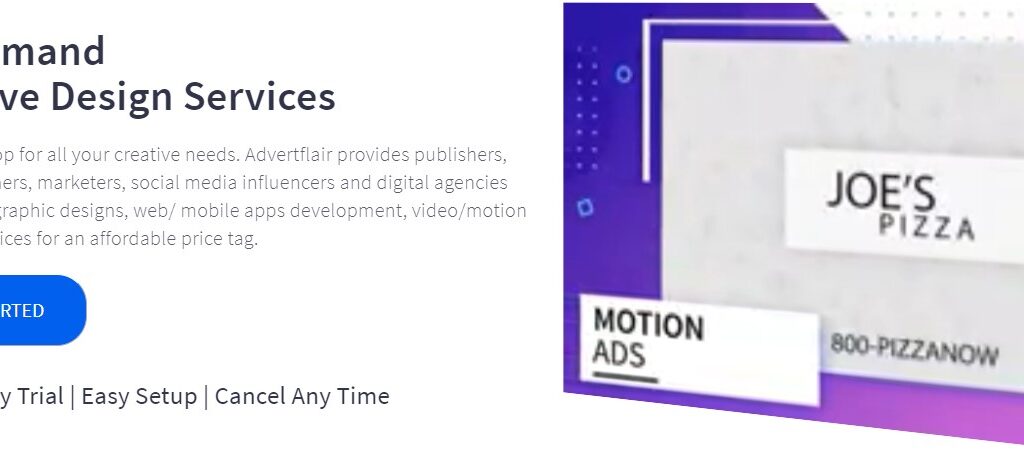 Advertflair is one of the rarest competitors for Draftss in terms of the range of services. It is very rare to find a service provider which can help you design as well as develop as Draftss does, and Advertflair claims to be the one.
The service provider also comes with an on-demand graphic design service, an unlimited graphic design package, video and motion graphics service package, website design and development, and mobile app design and development service. Advertflair also offers features like 14 days free trial, freedom of canceling the subscription plan at any time, and an easy setup for the clients to be onboarded. With multiple brands in the clientele of the service provider, it has worked over quite a good number of projects to have a fair portfolio and enough experience.
Pricing – Draftss vs Advertflair
To compete with Draftss, a competitor needs to be very competitive in its pricing and value that it has to offer. Draftss has a very flexible model of subbscription as well it is highly affordable. At the same time, Advertflair tries to give a tough competiton to Draftss with its very unique model of pricing of its services.
Let's explore the pricing model of the two competitors and find out the hidden intricacies.
Subscription Cost at Draftss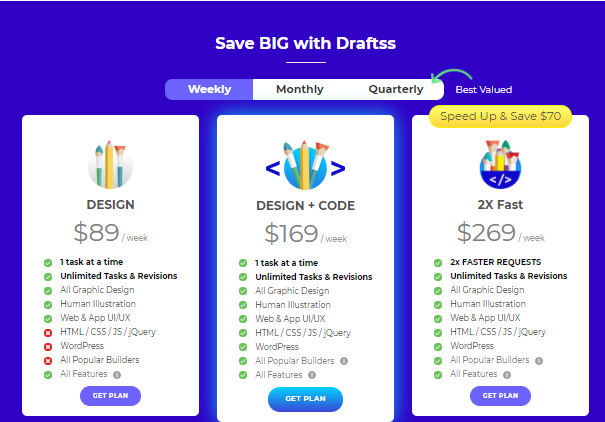 Draftss, when it says it has a price for all, it actually means it. Draftss is different! It thus offers its clients to subscribe for Weekly, Monthly, Quarterly & specially customized Annual Plans. At the same time, there is no hidden cost involved with any package at Draftss.
To be noted here is the weekly plan offered which is very rare to come across a service provider in the industry. It is best suited for clients and businesses looking for smaller tasks to be worked upon.
Draftss provides value for money. With cost so less and value on the higher side, the quality of the designs never ceases to impress the clients. Draftss also tries to bifurcate its pricing model in such a way that every request and need of the clients can be taken care of, be it for any time period or of any amount. With flexibility and affordability, Draftss thus offers scalability.
Advertflair Subscription Cost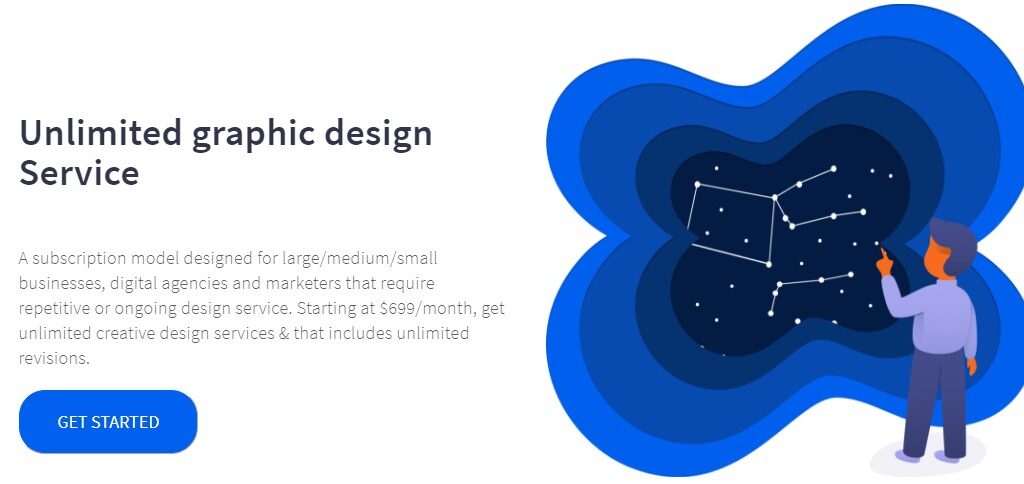 Advertflair has actually got a very different and unique pricing model in place for the clients. The first service, which is designs on request, comes with singular design requests for particulars like social media designs, postcard designs, coupon designs, covers, and other similar designs. The range of prices starts from just $25 and goes as high as $250 for a single piece of design.
On the other hand, the unlimited designing package of Advertflair costs for about $699 which is billed on a monthly basis. The package also comes with unlimited designs and unlimited revisions for small, medium, and large businesses.
For the service of motion graphics and video editing, the service provider asks for the requirements and quotes only according to the requirements. Hence, there are no fixed charges for the motion and video editing service. The same goes for the web design and development package as well as the mobile app design and development service by Advertflair.
Services Offered by Draftss & Advertflair
It has been an easy time for businesses to avail themselves services in the domain of design and development due to the advent of players like Draftss and Advertflair. They have been continuously offering services which are highly impressive and luring to the clients.
Offering by Draftss
Draftss has a wide range of offerings for its clients. With a complete range of designing and development services, Draftss empowers its clients with great services at highly affordable prices.
Draftss also equips its clients with a full-fledged team of graphic designers and web developers who are highly skilled and experienced. This also helps in bringing speed, smoothness, and quality to the complete process and the final output. Draftss also equips each of its clients with a dedicated project manager. The measures are taken by the service provider to ensure the timely delivery of the project because of which the client is also empowered to extract the maximum value out of the subscribed package.
Draftss is a rare option to provide graphic design services as well as web development services on the same platform. With highly affordable packages, you get to have a very minimized turnaround time, quality services, great support, and thus, value for money.
Offerings by Advertflair
Advertflair comes with services wide in range and mediocre in prices. It hence looks forward to helping businesses and service providers of all sizes and domains. However, it doesn't speak much about the team of designers and how the whole process works.
Advertflair also displays quite a few designs in the portfolio section of the website and hasn't talked much about it. Much of the services of Advertflair come upon request and are customized according to the requirements.
Let's have a sneak peek into the services offered by the two available in a wide range:
| | | |
| --- | --- | --- |
| Services Offered | Draftss | Advertflair |
| Letterheads | ✔️ | ✔️ |
| Logo | ✔️ | ❌ |
| Branding With Brand Guide | ✔️ | ✔️ |
| Human Illustrations | ✔️ | ❌ |
| T-Shirt Design | ✔️ | ✔️ |
| Stationery | ✔️ | ✔️ |
| Book/E-book Cover Design | ✔️ | ✔️ |
| Packaging | ✔️ | ✔️ |
| Banner Ads | ✔️ | ✔️ |
| Infographics | ✔️ | ❌ |
| Social Media | ✔️ | ✔️ |
| Pitch Deck | ✔️ | ❌ |
| Flyer | ✔️ | ✔️ |
| Brochure | ✔️ | ✔️ |
| Newsletter | ✔️ | ✔️ |
| Icon | ✔️ | ❌ |
| Podcast Cover | ✔️ | ❌ |
| Mascot | ✔️ | ❌ |
| Photo Retouching | ✔️ | ❌ |
| Web UI/UX Design | ✔️ | ✔️ |
| App UI/UX Design | ✔️ | ✔️ |
| Poster | ✔️ | ✔️ |
| WordPress Development | ✔️ | ✔️ |
| Artworks | ✔️ | ✔️ |
| Elementor | ✔️ | ✔️ |
| White Labeling Services | ✔️ | ❌ |
| Album Covers | ✔️ | ❌ |
| Amazon Graphics | ✔️ | ❌ |
| Awards | ✔️ | ❌ |
| Background Removal | ✔️ | ❌ |
| Label Designs | ✔️ | ❌ |
| Business Cards | ✔️ | ✔️ |
| Menu Cards | ✔️ | ✔️ |
| Post Cards | ✔️ | ✔️ |
| Powerpoint Templates | ✔️ | ❌ |
| Promotional Items | ✔️ | ✔️ |
| Hero Images | ✔️ | ✔️ |
| Gutenberg Builder | ✔️ | ❌ |
| Beaver Builder | ✔️ | ❌ |
| Divi Builder | ✔️ | ❌ |
| WP Bakery | ✔️ | ❌ |
| Visual Composer | ✔️ | ❌ |
| Oxygen Builder | ✔️ | ❌ |
| HTML/CSS | ✔️ | ❌ |
| Landing Pages | ✔️ | ❌ |
| Catalogs | ✔️ | ✔️ |
| Trade Show Graphics | ✔️ | ✔️ |
| Email Designs | ✔️ | ✔️ |
| Wireframe Template | ✔️ | ❌ |
| Billboard Designs | ✔️ | ✔️ |
| Sticker Design | ✔️ | ✔️ |
| Google Display Ads | ✔️ | ❌ |
| Blog Design | ✔️ | ❌ |
| Photo Manipulation | ✔️ | ❌ |
| Disk Cover | ✔️ | ❌ |
| Merchandise | ✔️ | ✔️ |
Advertflair in this concern does not talk much about its designing and development team. With some limitations in the range of services, Advertflair is however a service provider far enough. While the pricing is on the higher end as compared to Draftss for its unlimited graphic designing package, the service provider has less of its past works to show and might fail to indicate to its clients about its experience.
On the other hand, Draftss comes with a vast range of services & offerings. It acts as a one-stop solution by offering a wide range of services in designing as well as development. Draftss also serves all the technological needs of the clients by supporting a wide variety of software programs like CorelDraw, Photoshop, Illustrator, Indesign, Adobe XD, Figma, Sketch, Powerpoint, Keynote, WordPress & Page builders.
In other words, Draftss can get anything done for you if it is possible to design and develop in the supported software programs.
In addition, Draftss has been in the industry for the last 10 years and has successfully served a number of leading businesses. The best quality of Draftss is:
It is highly responsive.
It also has fast & highly responsive services.
Equipped with a very strong team of designers and coders too.
Putting the long story in short, Draftss has to offer a service that is highly responsive, quick, and efficient.
Portfolio – Draftss vs Advertflair
A great portfolio is something that can definitely speak a lot about the service provider. Additionally, the type, quality, and range of designs talk about the experience, skills, and level of work that can be expected out of a service provider and its services. Although, it doesn't guarantee great results, for sure it helps to know the service provider in a better way.
Portfolio of Draftss


Draftss, because of its highly diverse and long list of services, seems to be highly versatile, diversified, and and extensive while talking about its range of services.
The portfolio of Draftss comprises of the particulars like logo, t-shirt designs, packaging designs, web and app UI/UX, and other designs among many. Thus, the portfolio at Draftss comprises of everything a client might be looking forward to avail. For the parameters of quality, customer experience, and attention to the sharpness of the designs, a number of testimonials and feedback also show Draftss to be a very positive add-on for all its clients and customers.
Portfolio of Advertflair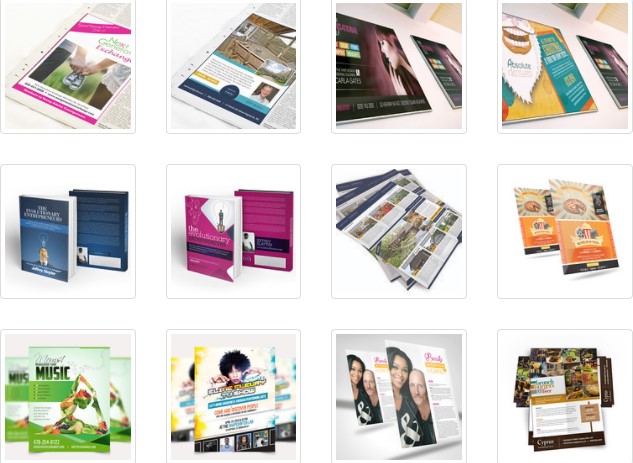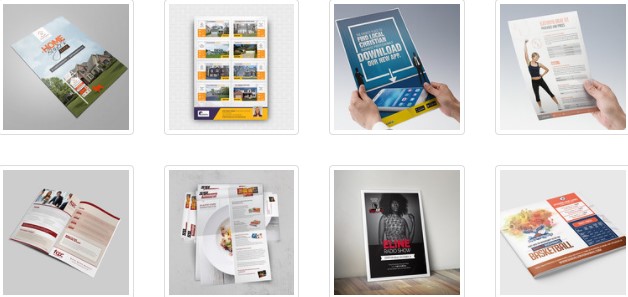 Advertflair seems to have got a very limited portfolio upon its web platform to be showcased. It has however worked on some great designs, but the range of designs in the showcase is very limited and not enough for a client to judge the service provider on the basis of its past work and experience. The designs are however very neat and designed with attention. Also, a number of brochures displayed in the portfolio mark the designers' attentive nature towards promotional designs.
Quality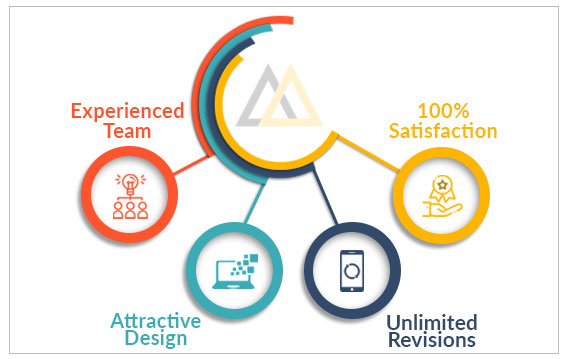 Quality at Draftss
Draftss has been in the graphic design industry for a long time and has worked with a number of clients and organizations on a number of tasks related to design as well as development. Draftss has a team of brilliant designers and highly skilled developers. With such an efficient team and effective approach, Draftss has managed to design a process for all its aspects to be smooth, quick, hassle-free, and thus qualitative!
Draftss also do not just let any member of the team take on a task. It has got a full-fledged team of designers and developers and thus it allocates only the specialized members to work upon a project. Draftss collaborates with the clients over a number of platforms which makes it easier for clients to collaborate, unlike other service providers. Keeping the clients updated and completely in the loop of the designing process also makes it easier & reliable for clients to have the designers at their service.
Quality at Advertflair
Advertflair has its services designed in such a manner that individual requirements for the small clients can be taken care of. But at the same time makes it costlier. While looking at their small portfolio, the quality of the designs looks fair enough and it comprises some good designs as well.
Another point of concern that comes here is the skills and knowledge of the designer. The service provider avoids speaking and mentioning much about its graphic designing and development team, and hence, there's a big question upon the knowledge, skills, and experience of the team which is going to work upon the projects! Thus, to compete with a competitor like Draftss, which possesses a strong and very skilled team of designers, it comes out to become a point of concern for the clients to choose Advertflair over Draftss.
Design – Draftss vs Advertflair
With a good amount of experience and a vast number of projects worked upon, Draftss has thus been a trustworthy name for its clients and the designing and development industry. Advertflair in the industry comes with a very wide range of services but at the same time comes with very different models of working and subscription. With a very limited portfolio, let's see how the designing process works.
Design at Draftss

Designing at Draftss is easy! With a highly supportive team of designers and developers and a process that is smooth and hassle-free, Draftss has made the designing process feel so good for any client. Subscribing for a package at Draftss is also easy. Going up on the platform, choosing a plan, and getting on-boarded is the easiest thing. Once you are on-boarded, you just have got to sit back, relax, and approve the designs.
With a full fledged team of designers and a dedicated project manager at your service, Draftss let's you enjoy and focus on more important things while Draftss does the most important thing.
Design at Advertflair

For a potential client who just checked out Advertflair, it is very difficult to find out and collect enough info about the service provider. The web platform as well as any other online platform does not talk much about the services and designing proces of Advertflair.
However, Advertflair has a design store. It thus acts as an E-commerce store for the designs needed by the client. hence, a client can add the design packages to the cart as per the need and buy them. It also doesn't seem to have any specific portal to onboard the clients and works on a customised basis.
The designing process thus might not be efficient enough and can be a tedious process. Although, the designs which are displayed seem to be designed with great attention. Although it is a very small portfolio and hence the service provider cannot be judged upon the same in a very descriptive manner.
Development – Draftss vs Advertflair
Web development services in addition to the great designing services make up for a great combination. The combination is however very rare, Advertflair only stand a chance in comparison with Draftss for this particular aspect.
Developmemt at Draftss

Draftss not only designs apps & web UI/UX for startups, founders, entrepreneurs, & businesses but also helps in the development of the designed particulars. This feature is very unique to Draftss and can be found rarely with any competitor agency. Draftss works well on the critical factors of designing, speed, mobile responsiveness, & overall health of the digital platforms of its clients.
Further, the list of services of Draftss helps the clients build upon the software programs like HTML/CSS, WordPress, Page Builders, & Elementor, among many others. Thus, providing the solution for the development of the designs & web platforms, Draftss has a big edge here over other similar service providers in the industry. A business may avail both the facilities from Draftss and may not have to look for two different options to get a design from one and get the development done from another. 
Development at Advertflair
Advertfalir comes with a limited set of development services for websites and mobile applications. This is the only parameter that makes it capable enough to be competent. However, Draftss and its services are much wider in range, Advertflair does not talk much about the type and range of development services it has to offer. There is also no such information about the type of platforms and languages it can help its clients to work upon and develop full-fledged working web models.
Process – Draftss vs Advertflair
On-Boarding
What's better than a quick onboarding process and getting onto work. That's what Draftss does!
The on-boarding process at draftss is quick and simple.
Visit the website and choose a plan.
Fill out the form for on-boarding and done!
The team gets back to you and gets you going!
A client can go upon the website of Advertflair and add the required package to the cart which later can be bought. However, the onboarding process is not clear with the service provider. Advertflair gives out no information as such about its onboarding process.
Task Submission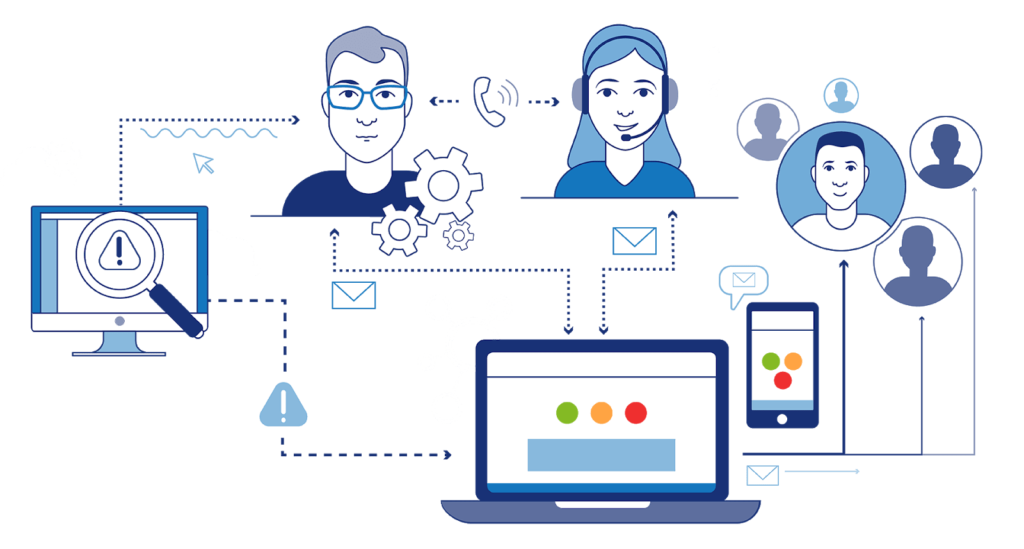 For the clients on board with Draftss, the service provider follows a simple & very smooth process. To cater to the ease of communication, Draftss has a channel for all. Therefore, you can use E-mail, Trello, Slack, Whatsapp, Telegram, and just about every other project management tool that you have been using OR the submission form by Draftss to submit your design tasks. Hence, this makes the submission process very handy & easy for the clients of Draftss.
Advertflair, on the other hand, lets you submit your tasks probably through mail or any third-party project management tool. Although there is no clear information on the same, the service provider hasn't got any of its own dashboards as per the information available.
Revisions

Draftss gives you revisions until & unless you're satisfied with the design upon your screen. You don't like it? No problem! Draftss will revise it. Draftss understands the importance of revisions and hence allows the clients to ask for as many revisions as required. Therefore, it's not a problem if the first output does not fit the best! The clients at Draftss always have got a second chance.
However, with only the unlimited graphic designing subscription package, Advertflair offers unlimited revisions of the designs.
Finalizing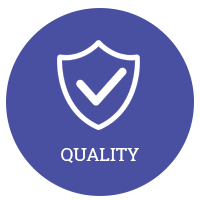 At Draftss, clients finalize the design only when it is exactly what is needed. Therefore, until and unless it is perfect, it is not finalized. The client is also offered a number of options of format to get the designs.
Advertflair also offers the same service. With their unlimited subscription package, they do offer their clients to finalize the designs and download the source files when satisfied.
Communication – Draftss vs Advertflair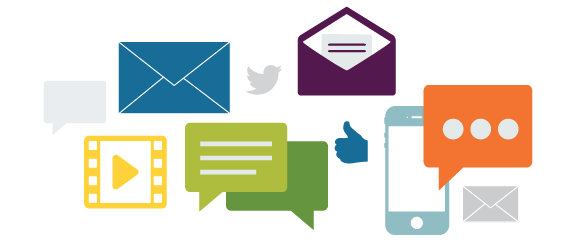 For fewer efforts and hustle, and more output, communication plays a very critical role in graphic designing. It also is important for the communication process to be flexible, handy, and comfortable to enhance the quality of the communication and the ideas to be conveyed easily.
Communication at Draftss

Draftss has a communication channel for all. One of the most important aspects of communication is ease and comfort. Draftss offers all its clients the flexibility to communicate over a number of channels depending upon the clients' comfort and thus becomes way more approachable and handy to converse with in comparison to any of its competitors. Thus, the more is the communication between the clients and the designing team, less are the chances of mistakes to happen.
Draftss offers its clients to communicate with the design team over a single chain of E-mails, Slack, WhatsApp, & a number of other project management tools. The design team thus becomes highly responsive & quick to provide the required assistance.
Communication at Advertflair
Advertflair, as per their web platform and other third-party platforms, do not seem to have their own channel of communication, which might also make it difficult for the clients at some stage to convey themselves with ease and comfort.
That being said, the reviews and the feedback from the clients' end still seems to be satisfactory and hence might be taken into consideration.
Turnaround Time Per Task
Turnaround time is one of the most critical factors in time-based services and graphic designing is one for sure. It plays an even more critical role for a service provider which offers an unlimited graphic designing package.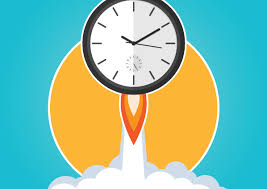 Turnaround at Draftss
Another good thing for the subscriber of a plan from Draftss is that Draftss gives you fewer opportunities to wait longer for the design requests to be fulfilled. about Draftss. Draftss thus provides a very realistic turnaround time for the most common design tasks and for other specific tasks, it depends on the complexity of the design. You can check out the turnaround time for all types of tasks here.
Turnaround time of a project is informed right while subscribing for a plan for a shorter duration of the projects and for a long term plan, the average turn aroound times are diplayed upon the web platform. Draftss also saves time by making a great design at one go and thus prevents the revisions and the time consumed in the process.
Turnaround at Advertflair
Advertfalair does not talk much about the turnaround time however, it claims to have a turnaround time of 48 hours or two days.
Turnaround time at Advertflair thus can finally be one positive sign for the clients looking forward to availing the services of the service provider. Although the turnaround time is short, it will require additional time in case revisions are required for the designs.
Whitelabel – Draftss vs Advertflair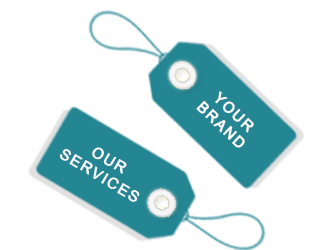 White Labeling Services at Draftss
From clients to businesses looking forward to extending similar services in the market, Draftss is open for all. Draftss thus lets the partner firms use its design & development services with the partners' mark upon the services. The services to the partners are offered at a very affordable subscription price. A number of businesses in their initial phase may not possess the same standard of quality and resources.Draftss offers them its white labeling services and lets them become the partner and hence equips them with the Draftss team for providing the services to the partner's clients with the mark of a partner.
It thus helps to avoid the resources of the firm getting diluted by spending huge on the designers who possess absolute brilliance to design and work out the tasks without compromising on the quality of services like Draftss. Thus, the team of professionals and experts at Draftss acts as an extended team for the partner and works for the partner's clients with the same level of dedication and quality assurance.
Partner hence needs not to worry about the heavy budgets and managerial efforts to maintain a team of designers and developers.
White Labeling Services at Advertflair
Advertflair does not offer any white labeling services in any manner to any third-party business. It has no white-labeling plan or an affiliate program running as per their web platform.
What To Choose?
Draftss vs Advertflair was not much of a competitive review. With a very wide range of services and additional facilities to make it easy for the clients to avail designs, Draftss has actually done a great job.
Draftss definitely has got numerous advantages to offer the clients during the complete process of graphic designing. With a full-fledged team of excellent and experienced graphic designers, a great team of developers, and dedicated project managers, it all is in favor of Draftss.
While Advertfalir has done a great job by offering the designing as well as development services, it seems to not talk about its services and offering much which creates a barrier between the service provider and the clients to opt for Advertflair and trust the service provider.
Although, in terms of the quality of designs and services, both of the two service providers have performed quite well.
Advertfalir also offers web development services but not at par with Draftss in terms of quality as well as the range of languages and platforms supported, which makes it a limitation for the clients seeking web development as well. By offering this service, Draftss clearly becomes a one-stop solution for businesses. When it comes to white labeling services, Advertflair clearly does not have one.
Hence, Draftss has a great deal of offering as well as services to offer to its clients of all sizes, backgrounds, and requirements than Advertflair can offer to its clients even after trying to have a competitive enough quality of designing services.
Now that you are here, Draftss has got a present for you! Avail a discount of 25% OFF with Draftss & enjoy the amazing design & development on any quarterly or monthly plans! Use the coupon code

"BEST"

to avail this offer on your first subscription.
To subscribe for plans & packages offered by Draftss, sign up here!