If you are asked to name something that is changing rapidly, you are probably going to say that it is technology. The way it has changed even in the past four or five years is rather too fast to be compared with anything else in this world. Technology is so interwoven with our lives that change in technology means a change in the way we do certain things. For businesses, technology and its tools are very important for several functions, the most important of which is digital marketing and web development.
With the advent of the internet, competition among the many businesses around us is also rising. Everybody has access to every business' products, there is almost no barrier. It is not easy these days to find people who buy anything before googling about it. In such a case, every business wants its products or services to be the most appealing and catchy. Their websites have to be pushed as much to the top of search results as possible.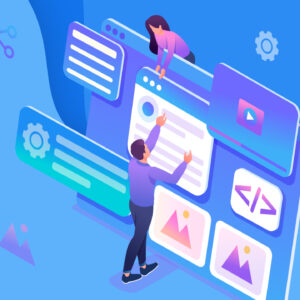 For most people, web development seems like developing a bunch of pages by coders and developers. But, more often than not, it is the sole representation a business can have on the online platform. And, the online platform is not a small insignificant place. For example, consider an e-commerce platform that has no physical office. Everybody from all across the world can see your business and decide to invest in it or buy the products and services. 
With changing trends, it becomes important for website developers to update their web designing process. They should bear in mind the impact the website is bound to have on a business. There are several online tools that help developers and designers do well in this space. But, for the year 2021, there are a few trends that have been identified.
Web Development Trends 2021
We have all seen websites with many pages, commonly titled "Home", "About Us", "Contact Us". etc. Navigating through such a website on a mobile phone becomes an annoying task. It is a fact that most of us use mobile phones for small searches, nobody has the patience to open a laptop or tab just to use a search engine. In such a case, a website that has one page that details all the important things about a business is going to be more useful. Audiences can keep their attention focused on the contents presented, and need not worry about navigating the website. Single page websites are easy to build and maintain as well.
Serving customers well should be a business' focus. In order to clear queries or doubts of potential customers who land on your website, have chatbots that are powered by artificial intelligence. It also helps in keeping engagement on. Chatbots provide quick responses, often impossible for humans to do. For businesses that offer services in travel and tourism, healthcare, etc., chatbot-like features on websites are wonderful to have. 
With the advent of the Internet of Things, it is expected that over 6 million voice assistants will be used in 2 years. Companies like Google, Microsoft, etc., are making credible progress in this area. With this technology booming at this pace, it is important to make websites that would be compatible with these features. Smart assistants are slowly taking over our daily lives with devices like Alexa and Siri. Identifying this at an early stage would be beneficial to a business in improving its reach. 
The internet is an amazing platform for marketing, no doubt. But, it has also become a space for hackers. Many thousands of websites get hacked every day which is a concern to worry about as a number of businesses are solely dependent on their online presence. Websites contain a lot of customer data. In order to keep websites and the information they have safe, safety has become a major concern for developers. Therefore, 2021 could be a year of enforcement of strict web development protocols. One such measure would be to mandate the use of HTTPS. One should note that Google already marks websites without HTTPS as unsafe. 
Cloud helps in reducing the need for huge servers. It helps in organizing data and preventing its loss. With the growing usage of websites, it will become prudent for developers to back data up on the cloud. This facility is surely going to make maintenance easy. With the pandemic life still on, everybody is relying on remote services. The use of cloud facilities again becomes more important.
We are all aware of "night-mode" in our mobile phones. Using a device in this mode reduces the strain on the eyes. Of late, websites have also started exploring dark themes, in order to serve the same purpose.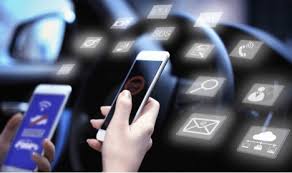 7. Interactive graphics –
This is probably the most important organ of a website. It is necessary to have good graphic designing professionals to design your website that is going to be seen and visited by thousands of people. For startups that are designing their websites for the first time, it will be intelligent to consider unlimited web design packages coupled with unlimited graphic designing packages. This would ensure that there is a uniform image built about the brand across all platforms on the internet. The business' digital marketing efforts would yield better returns. A website that showcases the necessary information in the crispest and attractive way is going to do most of the job. This would ensure that there are customers to revisit websites regularly.
These are a few of the most imminent priorities that could mandate web development in 2021. Apart from this, there are several advances happening in specific fields. Web developers have to make themselves aware of these happenings before and while designing a website. This would help them make a robust and good website.