Digital Marketing has become a considerable part of the marketing strategies of businesses nowadays. A big part of it is Graphic Designing. Your designs; your logo designs, your web designs, etc. represent your brand and largely influence your customer base. Therefore, it is essential that your designs are according to industry standards and speak of what your brand stands for. Unlimited Graphic Design Services can be your next big solution for all your business problems.

There are many ways for designing your graphics: DIY tools, hiring an in-house designer, hiring a freelancer, hiring an agency, or getting Unlimited Graphic Design Services. Among other options, Unlimited Graphic Design Services' demand is greatly rising. We are going to explore the scope of Unlimited Graphic Design Services for your business.

What is Unlimited Graphic Design Services?

This Graphic Designing Service is offered by agencies where you can be offered unlimited designing services at a fixed monthly price. The clients are supposed to pay a fee monthly for the services and they can get unlimited designs and revisions according to their needs.
Why Unlimited Graphic Design Services?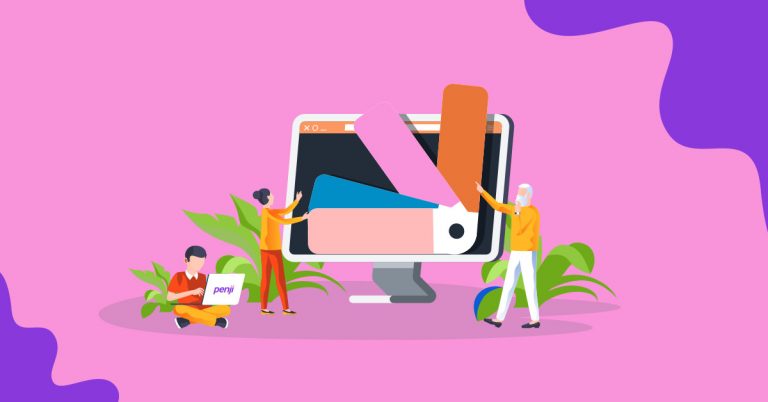 You should choose Unlimited Graphic Design for your business if:

1. Your business has huge demand needs but not enough to hire an in-house designer. If you have regular needs for designs in your business but not enough budget, then this is the right option for you.

2. You are looking for an option where you don't have to commit for a long time. Unlimited Design services charges are like monthly subscription fees, which you can renew every month and can cancel anytime.

3. You don't have much time to pursue design-making. The availability of professional designers in Unlimited graphic designing limits your role in conveying your needs and you are saved for the later hassle.

4. You want to relieve your workload at an affordable price. By delegating your designing firm to a designing agency, you will be left for time to pursue other critical jobs for your business.

5. You are looking for professional designers with no delays in work who are available to you whenever you need them and who work according to your design requests.

The choice of graphic designing medium depends upon the needs and resources of the business. Irrespective of whether you are a startup, a small scale business, or a medium/large scale business, the designing agencies have different plans curated according to your needs and budget. Some of them also provide the option of monthly payments, quarterly payments, or annual payments. You may choose the most suitable according to your circumstances and your designs are in hands of completely reliable people.

For a clearer evaluation, here is a small assessment of different options that are available for graphic designing today.
DIY Tools
The internet is filled with software and applications that have customized templates and a pool of designs to choose from for your design needs. The presence of already available templates makes designing easier at no cost, or a very minimal amount (in case the person purchases the premium version of the tool). Some of them are Canva, Pablo, Pixlr, etc.
However, it takes up lots of effort and time to actually design something that will represent your business. Also, the templates are available to everybody and this really diminishes the unique factor in your designs.
In-House Designer
The best option is to hire an in-house designer for all your designing needs. A person specially hired to work on designing. There are a lot of costs incurred when we hire someone, like hiring costs, regular salary, employee benefits, etc.
In case you don't have regular design needs or want team efforts, it is going to cost more. So. this option is really costly and not suitable specifically for budgeted firms like startups or small businesses.
Hiring a Freelancer
The next best option at a slightly lesser cost would be to hire a freelancer. The advantage would be that the business would get a designer without committing for long-term and without incurring hiring costs.
The disadvantage could come in the form of delayed deliveries and an unreliable person doing your job. It might prove to be actually a very bad idea when the person calling in sick could impact your complete work schedule.
Hiring an Agency
After assessing the other options, this option seems to be the most reliable. A team of professional designers working on your projects is lucrative. But when agencies work on a contract basis, there is a lot of rigidity. They would do the work that the contract has prescribed and of course, a limited number of revisions per design.
They might not offer the type of flexibility that you would require in order to get your desired results.
In Unlimited Graphic Design Services, you would get a team of professional designers working on your projects, ensuring complete professionalism and no delays. The price you have to pay is monthly and therefore no long term commitments and no unnecessary costs incurred.
How to choose a service for your needs?
There are some factors that you must consider while choosing the right Unlimited Graphic Design Services for your needs among the pool of options available.
1. The first and most important factor is the price charged for the services. You should compare different agencies offering their service and the price they are charging for those services and go for the one that is offering the most benefits at the minimum price.
2. You should look for plans offered by different agencies and then select the one that suits your needs the most. It will depend upon the frequency of design needs for your business.
3. You should also consider how much work you want to delegate while choosing an agency. The work involves a lot of trust and reliability between the parties. Therefore, research before hiring any services and check the integrity of the agency.
Some of the agencies, like Draftss even offer weekly plans for your convenience. Not every agency provides a team of designers, so while picking up service for yourself, make sure to check it. Every designing agency tries to offer something unique. Look for something that fits you the best at the best price.
Well, everything lands in favor of Unlimited Graphic Design Services. It is an affordable, flexible, and feasible option for businesses today!