The digital world is constantly changing & evolving to fill the market needs & landing page designs are no exceptions to this rule. What we once saw as a breakthrough can become outdated in a matter of time.
So, if you want to stay on top of the ladder, you must be aware of the ever-changing landing page design trends. For maximum conversions, we've got you 5 best practices that will boom in 2023, according to our assessment.
Before we jump into it right away, let's first understand what makes it so necessary for businesses to have a landing page.
Why Landing Pages Matter?
Web pages are generally designed for the purpose of providing information to people. But landing pages are specifically designed to convert visitors into customers. This means that they are designed with a specific goal in mind, such as for marketing sales or generating leads.
A well-designed landing page improves your SEO rankings, promotes your products or sales & also makes the customer journey smooth. In short, your landing page serves as your virtual elevator pitch.
What Makes a Killer Landing Page?
Check out the key elements that make a landing page appealing:
A killer headline
Persuasive subheadings
Cool imagery
Clear message
Engaging videos
Strong CTA
Social proofs
Now that you know why landing page matter & what goes into making one. Let's check out 5 such design elements that will be crazy good for your landing page this year.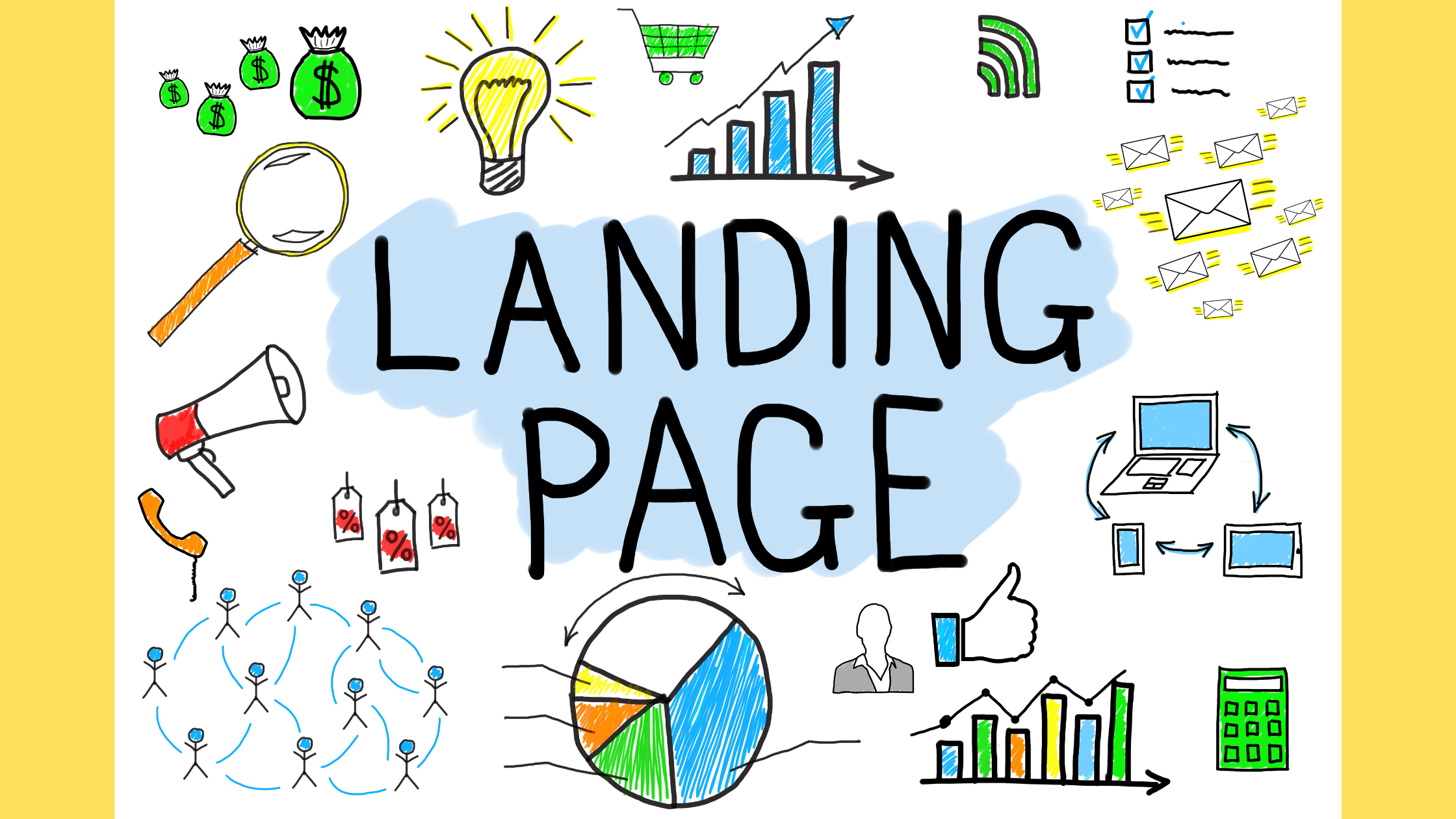 Top 5 Landing Page Best Practices 2023
The following are the top 5 landing page best practices in 2023.
1. Minimalistic Design
Minimalistic design trends are becoming more & more popular in recent years. We believe it'll continue to be a very popular trend in 2023. A minimalist design is plain, simple & easy on the eyes.
People tend to stay longer on the pages that they find clutter-free & less complicated. This design typically uses a lot of whitespaces & focuses on functionality over adding unnecessary elements.
With a minimalistic design, you can focus on your CTA more by highlighting it in a contrasting color. This will more likely help you convert your landing page visitors.
2. Dark Mode
Dark mode converts the traditional display into a dark theme or a night mode. This UI design trend has become very popular lately, especially on mobile phones.
The dark mode might not make much difference in the battery life of a mobile phone. Still, it can surely improve the user experience. Many studies have proven that blue screen exposures can suppress melatonin secretion that helps people sleep better. Due to this, many people often use dark mode.
Designers should keep in mind both the light & dark modes to cater to user preferences.
3. Drop Shadows & Depth
The drop shadows & depth trend is not a new element in web page design. But it is still popular & will probably continue to be popular for the next few years. This effect creates a sense of dimension to your landing page's visual elements.
It creates a blurred shadow-like effect on an object, giving the impression that the object is slightly raised above. You can do that to your images, fonts & mostly your CTA.
4. Retro UI
Retro style is again started to become popular & is a great way to make your landing page design stand out. Retro designs are an excellent way to bring a sense of nostalgia to most people, which is why they love it.
This layout is widely popular in the fashion business but has a lot of scope for other fields as well. Definitely explore this option if your goals & branding allow you to.
5. Split Screen Page Design
As the name suggests, this design style involves splitting the screen into two parts. Each of the halves contains different content, typically highlighting two different products or comparing two varied options about a single product.
Doing so helps your users to make easy choices. This maximizes your ROI as the users don't get confused between choices & make an easy choice.
To Wrap Things Up
Don't miss out on using a landing page in your digital marketing strategy, as it's one of the most important parts of it. We're excited to see some new trends pop up in the coming future. Stay on top of your game by following these latest & most trending practices for the year 2023.
For more such cool blogs, do check out our blog page.