Artificial Intelligence has changed the present world, in unbelievable ways. From things that had to be earlier done manually, it's all done through robots now. Artificial Intelligence has surely changed our lives for the good. Manual operations usually take a lot of time and these are tiresome to perform. But with AI operations, the tasks become easy. The same applies to the arena of graphic designing. Though one may pose a question as to how graphic designers can do their jobs through AI? But don't worry, here is a quick go-through list for you to know more about it. 
Usage of Robots
The first and foremost thing that pops up in our minds when we say AI, is a robot. In fact, it's the most spectacular achievement of artificial intelligence. Robots working in restaurants are easy to find. Yet they have invaded the graphic designing world too. You just need to hire a graphic designer and get a robot, and your work is sorted! 
Adobe's new AI tool Sensei is in the nascent stage of development

. But it can help designers in image pattern identification by editing, patching and image or absolutely reinventing a specific vista. 

Context-Aware Crop

ensures prevention of accidental cropping of a photo subject. 

Multiple banners or layout options can be created by robots in different languages. The designer only needs to verify them and approve. This means that robots can do tasks like resizing of images etc. The designer has to only check if the job is done is correct. 
Development of powerful design systems
Another way in which AI has influenced the graphic designing Industry is the interface of designing systems. AI has helped to develop very efficient and robust designing systems.
Design System uses a mixed sequence of modules, patterns and elements to build a brand's design language. This means AI will use a certain interface system to develop a design language for the company. Website developers such as Squarespace and Wix have integrated these AI technologies into their workflow to assist designers. 
DesignScape's AI web designing offers an interactive teaching mechanism. It provides useful tips and hints to designers. So designers can use those hints to design more elaborately. 
Getting Perfection in the graphics
Artificial Intelligence is the gateway to get perfection in your designs and images. 
Wondering how can that happen? Well, there are certain tools devised through AI that will check if your image filter is appropriate or not. Some companies make unlimited graphic designs and cater to so many clients. This makes the task bulky.
But with some tools, it becomes a cakewalk.
Tools like Prisma or Artisto identify the exact image content. They apply smart filters based on an image recognition technology to highlight visual effects.
Auto Draw is another automated visual tool that can finish and fine-tune your sketches into fresh and polished versions. The more a designer engages with machine learning tools for drawing sketches, the more effectively AI can comprehend what the users are attempting to draw.
Precision in decision making
A human mind can commit a lot of errors. So whenever graphic designers work, they are bound to commit mistakes. But with AI, you get a lot of precision with which you can do your job. 
Graphic designing companies are becoming very clever and sharp. They wish to give the best to their clients and are incorporating so many new things. All thanks to AI! This includes things like time of the day when visitors visit, day of the week, source of users, device types used by the users etc. This all is done with Artificial intelligence, regarding which some users may be completely unaware of.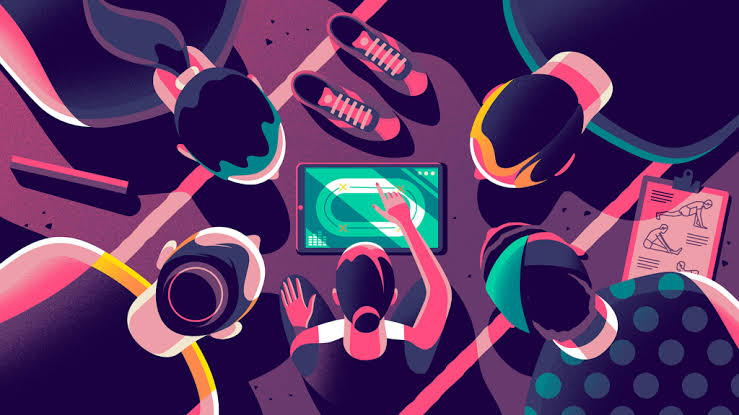 This precise decision making based on the previously mentioned factors has been consistently done manually by designers, strategists and technologists by employing use cases and scenarios. With AI, the potential to make use cases more scalable hyper-personalized will increase its accessibility to more companies.
This will only ensure greater personalization of services and experience to the user. Thus, it's going to make him/her feel special. An enhanced personalization in user experience will likewise translate into increased conversion rates for the website.
Thus we have realised that Artificial intelligence has impacted every bit of graphic designing. From hiring so many subordinates, the task has now shifted to automatic machines, robots, etc. This is revolutionary in itself because nobody would have thought that a domain like designing could have been done through it. 
Thus, as and when they need, graphic companies can certainly use the latest following trend in artificial intelligence to get their jobs done.