Graphic Design Affecting Digital Reach might sound weird to someone. Digital Marketing is not just confined to one or two techniques. It is a vast platform that aids a large or small business to prosper using a myriad of trending marketing strategies. One such compelling yet challenging marketing strategy is graphic design. Graphic designing has a dramatic part to play in the field of digital marketing. As rightly said, a picture speaks a lot more than thousands of words, it means a lot in digital marketing.
Draftss has also helped its clients to develop substantial e-commerce platforms with unlimited graphics designs, illustrations, WordPress, HTML, and more for building your website, brand, etc. you can check on our website at draftss.
Are you a newbie? In that case, you must know why graphic designers are so emphasized in the digital marketing field. Probably this will help you in looking for the best digital marketing New Jersey company.
But before we start with the impact of graphic design, it is necessary to learn the exact definition.
What is Graphic Design?
What according to you is graphic design? Anyone? To how many of you guys – graphic design is just an art that is obtained by maintaining artistic and professional disciplines? Well, you are neither right nor you are wrong.
Graphic design is not just art that needs professional disciplines to add perfection. But it is a reflection of a brand that can take the business to its next level just by adding some shades and strokes based on the latest trend.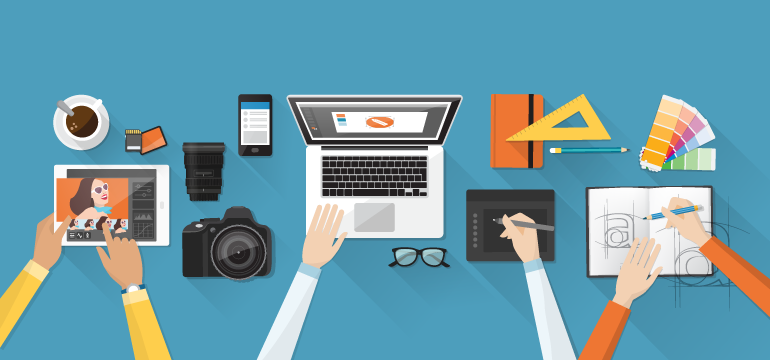 Impact of Graphic Design On Digital Marketing
Long-Lasting Brand Impression
As you know, images are more likely to set an impression than engaging words. Words have their role to play and so are the images. The visual illustration leaves an everlasting impression on a person's mind.
Studies have found that the brands who have succeeded to attain the highest position have used this marketing strategy to seek the attention of the viewers. Why don't you try this out? This won't be a flop case, provided that you are using professional hands and advanced graphic design techniques to create your brand image.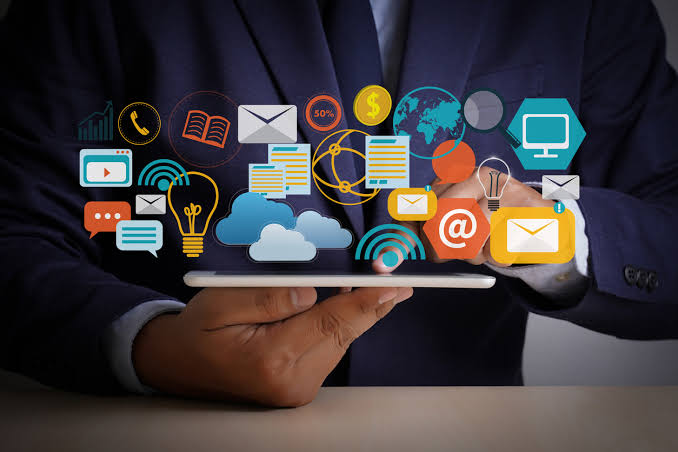 A visual illustration is even responsible for building credibility. Have you ever thought gaining trust and holding your customers on this basis will be so easy? Perhaps not. But a few strokes of colors and some defined lines can seriously do this job for you.
As we have said, graphic design is a reflection of your brand. Hence creating an appropriate design that showcases your brand, your business mission, and vision and posting it on different social media platforms will certainly be a great approach.
It will take just a few seconds for the viewers to judge your business. So missing out on this will be a great loss.
The effort of creating productive images is not successful unless and until you post them on different social media platforms like Facebook, Instagram, Twitter, etc. This drives more traffic to the website, allowing more viewers to connect with you. That's the biggest achievement in digital marketing.
Graphic design can improve your business revenue by boosting your sales. Surprised? Yes, it can! Unlike the words that take time to build their place in a person's heart, images or designs perform this in no time. A proper image with some innovative work and trending styles takes a few seconds to add a smile to the face of the viewers. The moment you succeed in this it becomes easier to convert the viewers into potential customers.
Hey, the newbies! We understand, boosting sales is your priority but don't forget to build a catchy, engaging, and unique design for your brand.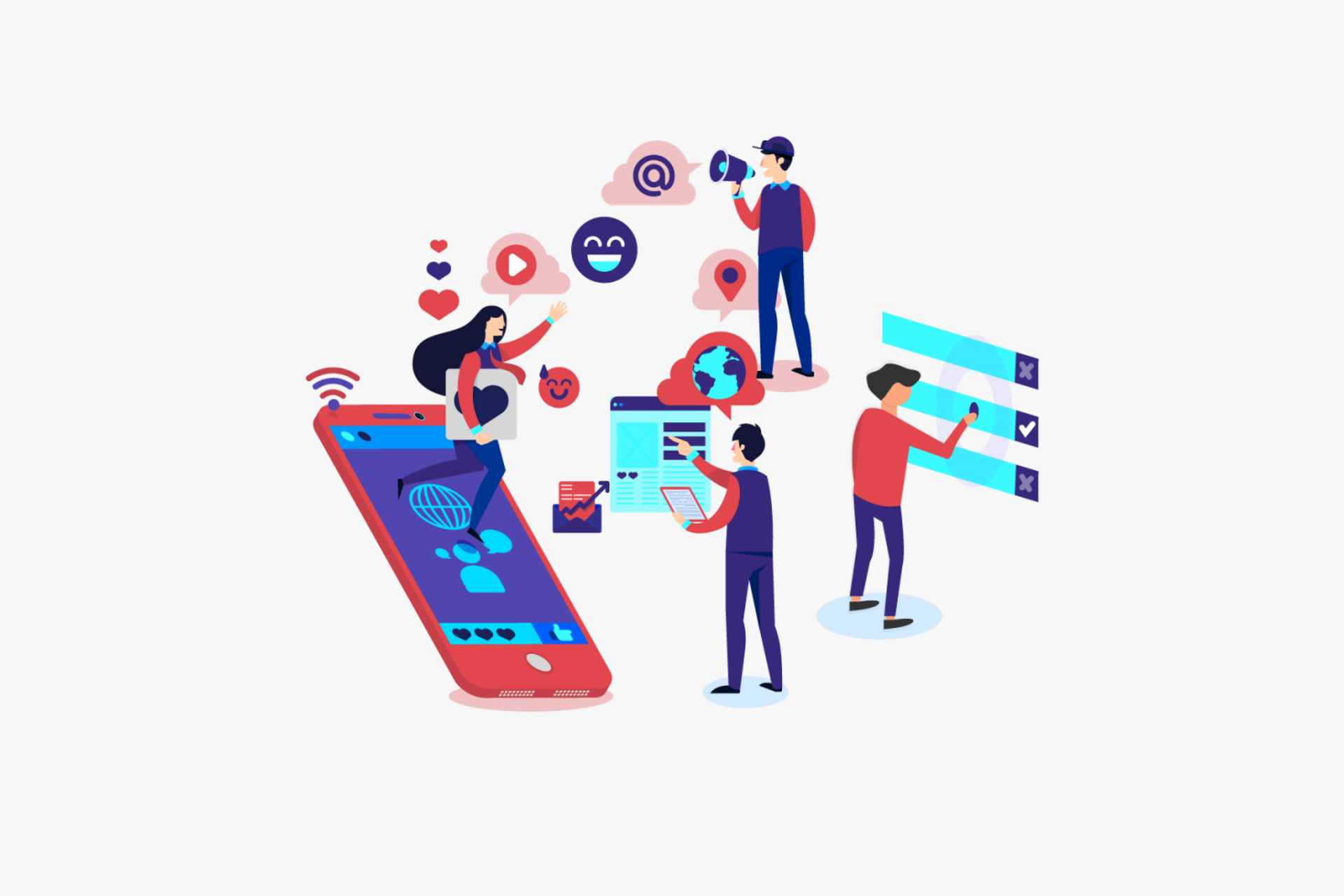 Finally, a point that you can't miss out on is conveying a brand message. Tell us one thing – how many viewers do you think will read a paragraph stuffed with hundreds of words? 10? 20? Max to max 50? right?
But when you are aiming to reach out to global buyers, 50 can't be a sufficient figure. Isn't it? This is where you need a graphic designer to design an image for you so that you can showcase the image worldwide through different digital marketing techniques.
Makes your content easily digestible
As stated above, the modern consumer's attraction to visual information is why many brands are favoring graphic-based content over text-based material. Although content marketing strategies use blogs and articles, these are usually paired with compelling visuals to maintain a user's attention. Visually-oriented advertisements are becoming more popular in digital spaces.
Consider how many brands and businesses only use short and compact messages and taglines on their homepages but use plenty of expressive and interactive images. Online users want to experience visual engagement since it's easier to digest and understand. This is why graphic designers do market research on color combinations and symbolic imagery to tell a brand's story. They do this by curating just a few images instead of paragraphs of text.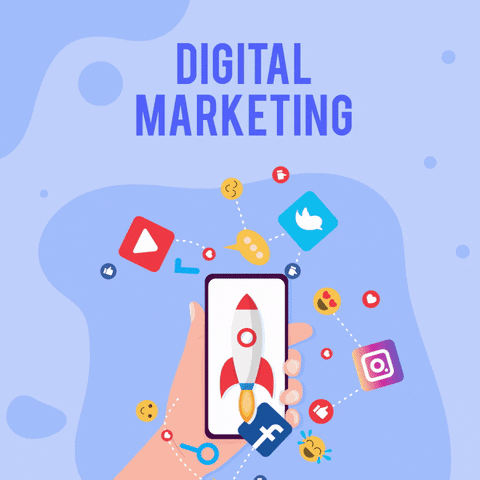 Conclusion
The participation of your creatives team is the backbone of your digital marketing campaigns. This is why you should look for the best of the best who will develop your marketing collaterals. Thankfully, you can outsource and collaborate with digital agencies to provide you with the creative assistance you need.
Graphic design is thus the best creative way to showcase a brand message. While digital marketing is the smart method to convey the message worldwide. Do you think this will be a complex job? Definitely, not!
You can try out draftss for an excellent experience and increase your product marketing. We provide premium quality services on unlimited graphic designs, WordPress, Webflow, HTML. As well as Illustrations, Websites, Landing pages, Dashboards, App UI/UX, and many more. Here we provide our clients with 73+ types of design and code services. So what are you waiting for tire the graphic design services before you head to have digital marketing services.