Graphic designing is an important part of marketing strategies these days. Since most businesses market their products online, it becomes almost necessary for all of them to hire graphic designers. Interestingly, another important area where graphic designing finds application is interior designing. 
Interior designing is the process of making the interior of buildings look aesthetically pleasing. There is a big industry that runs in this domain and this process has turned out to be an irreplaceable one over time. 
Interior Designing in Corporate Offices
Corporate offices spend a lot of money on interior design. This is because interior design helps inefficient utilization of space. Every nook and corner can be put to use for some function or the other. It is also important for offices to be lit well. Otherwise, working could become a pain. Effective utilization of furniture is another important benefit of interior designing renders. An aesthetically pleasing workspace is certainly going to be more appealing to a customer.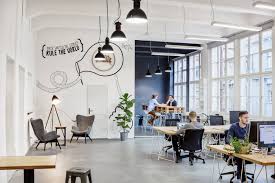 The job of illustrating every little nook and corner in a room is that of a graphic designer. Starting from where to place a magazine shelf to where a yellow light will hang from – graphic designers help a business choose and decide on a design that would suit their idea of their workspace.
It is also not uncommon these days to have graphical surfaces like walls or floors. These have to be designed bearing in mind the nature of the place that they will be used in. For example, there are fancy ceilings that we see in many households. This is a product of graphic design. 
Workspaces should have decor which is in line with the kind of business that operates from there. It is said that the materials of décor accentuate the architecture. Therefore, it is very vital to have these carefully designed. Graphic designers help in designing, helping you visualize, and alter these products. 
Most businesses understand how competitive their market is. In such a scenario, it also becomes necessary to have offices personalized. Interior designers and graphic designers work together to give you a layout and design that is exclusive to your workplace. Wall hangings, stickers, posters, lighting patterns – all of these are reflective of your business' nature and the values it stands for.
Choosing the right interior and graphic designers
There are many designers in the market who offer one-time services at very affordable rates. But, most of these designers have a template that they repeat in different offices. Having a unique approach is important for startup growth. Therefore, it is unwise to have an office designed like another. The impression of such a room would leave on your visitors is certainly not going to be desirable.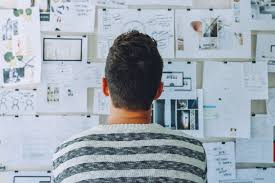 A business that desires to run for a long time should definitely consider opting for an unlimited graphic designer package. The benefits that come with it are unmatchable. 
It becomes easy if you hire a professional graphic designer instead of spending your time learning and practicing it. Creativity is not everybody's cup of tea. An unlimited graphic designing package lets you exploit all the services for a long time. It is generally a deal that lasts for quite some time, unlike ones with freelancers. 

Hiring freelancers may also pose a risk of unavailability of the professional. Such a scenario is least likely to occur when you sign up for a package from a reputed graphic designing company. There is always a team that is going to be there to serve your company. As a startup, it is very important to have such a guarantee in service because any delay in any domain would mean a delay in the others too. That is something a budding business should try and avoid. 
Graphic designing can also bring out the aspects of Interior Designing that help a mind stay happy and healthy.
Certain stability in the way the business looks to the outside world is appreciated.

The advertisements, online posts, marketing material – all of these contribute to the building of the brand image, along with the looks of the workspace. Opting for an unlimited graphic designing package also provides the business with an additional benefit – they can use the graphic designers for generating marketing content as well.

A company that is just starting out with one office, could grow in a few years and have a few more workspaces. All of these workplaces should be similar, such that a visitor can easily identify the brand and business by looking at the interiors themselves. For consistency in the service, sticking to one interior and graphic designer helps. Such a designer would be well aware of your needs and demands, and you theirs. Therefore, providing and procuring the service would become hassle-free.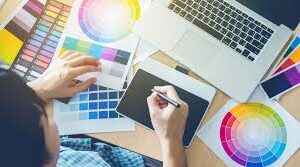 Interior designing is an irreplaceable part of building offices today. Similarly, graphic design is an irreplaceable part of interior design. A good graphic designer should be able to communicate the ideas of an interior designer well to a business owner.  Interior designers should also be well aware of the business owner's requirements.