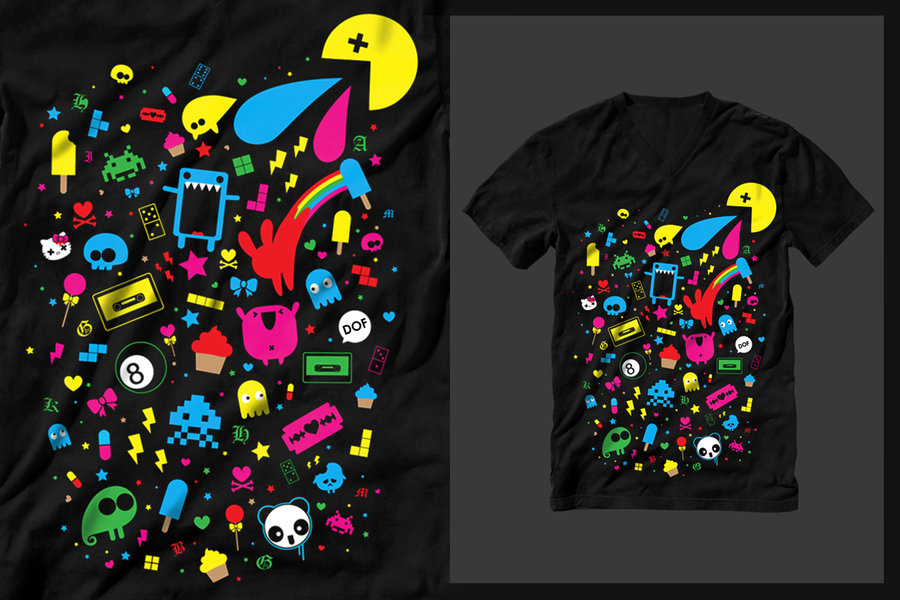 If you will try to find the most common and frequently worn garment of the world, you'll end up with a T-shirt. T-shirts are the most comfortable, casual and attractive form of garment and now can be seen worn on all social occasions and events. If you try to browse through the internet or shopping sites for T-shirts, you'll end in a world of its own. There are innumerable companies that offer different types of T-shirt prints and designs on the internet, yet not all of them are successful in their attempts. Many of them fall short of an eye-catching design to attract customers towards it.
In this blog, we are going to discuss some of the graphic designing trends of T-shirt prints and how the purpose for design changes the way we approach this topic. To make is easier to understand, we have divided the whole process into 3 main steps.
Step.1: T-shirt base colour and neckline:
The first step is the T-shirt design process would be select your base colour and neckline designs. The neckline could a round or v-shape, depending upon your choice. The range of colours would give your customers ample of options to try for themselves. Sometimes customers come to like a particular design but do not buy that option because they already own a T-shirt with the same base colour. Choice of base colours can also give your customers the idea that you brand is a one-stop-go where they will find the right option for themselves to wear.
Step.2: Researching for great designs:
This is the most important step of the whole T-shirt designing process where the strength of your creativity is used. The best way to approach this step is to hire a graphic designing firm's services. They bring with them the right kind of creativity and ideas which can make your brand stand-out in the market. Unlimited graphic design services offered by them can take care of the whole chain of designs for the apparels you are going to place in the marketplace. For your brand to be successful in the T-shirt business, creativity is a must and this creativity can come in a sure-shot way only with the expertise of a design firm.
Typographic T-shirts:
If you are going for T-shirt designs that are typographic in nature, then you must research the most attractive fonts and calligraphy available on the internet. Such fonts can be used in isolation or with a combination of different fonts. Some of the popular fonts that are in vogue these days are Flycatcher, Snacker, Mist and Nomad. Then comes the process of what text to select for the print. The ideas for the same can be something quirky, humorous, witty or even a single word that catches the eyes of the people. The above image shows different option available in the market for typographic T-shirts. You can see a range of fonts and catchy phrases being used here.
Glow-in-the-dark T-shirts:
Glow-in-the-dark T-shirts are some of the coolest apparel option that youngster are vying to add to their wardrobe. Having a glow-in-the-dark T-shirt in your range of clothing can give your brand that modern feel that most of the successful T-shirt brands offer. This technique that makes these clothing glow is know as photo-luminescence. Photo-luminescence is achieved by using two-types of inks on the fabric. First, a layer of white inks is applied and then on top of it, a layer of special ink which makes it glow in the dark. With creativity, one can design some of the most successful range of designs of T-shirt with this process.
Screen printed T-shirts:
Screen printed T-shirts are the most common and the most versatile of T-shirts available in the market. Any kind of design that can be imagined can also be printed on the T-shirt with this process. In the screen printing process, a stencil of the design is prepared and then placed on a screen. Then the ink is poured on top of the screen and the screen is pressed on top of the fabric. With the stencil once prepared, any number of T-shirts can be printed with this process.
Customized Office T-shirts: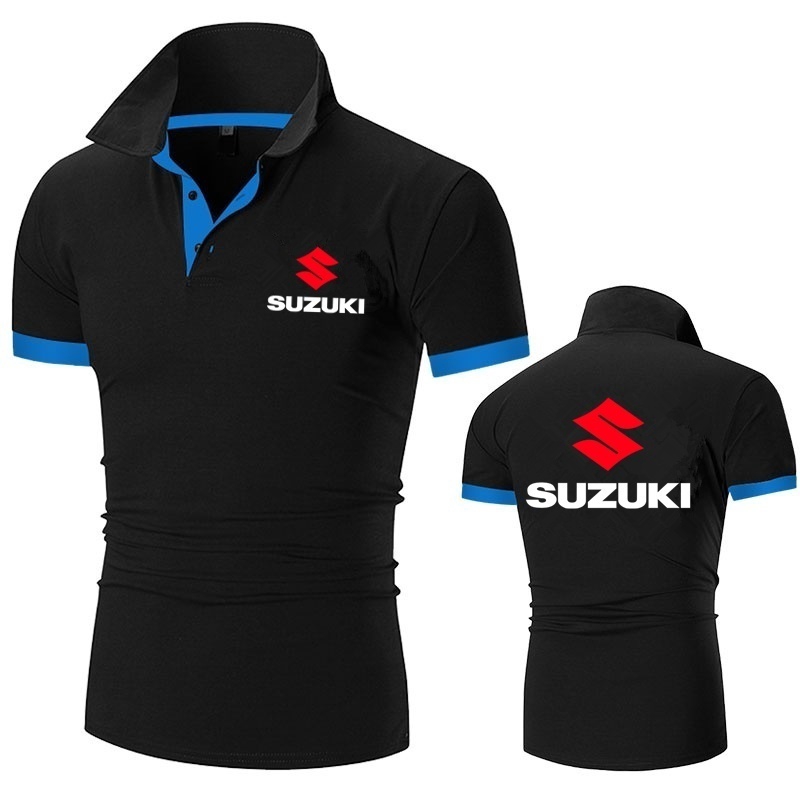 Workplace T-shirts or T-shirts for office events are great example of T-shirt design. Many companies want their employees who deal directly with the customers to wear the company's logo and motto on their T-shirts. These T-shirts usually have polo collars and fabric. They form the best way of advertising thee company's image in the minds of the people entering the office.
With many corporate firms announcing a casual clothing Fridays in their offices, they need their employees to wear a piece of casual clothing which is also able to brand the company's logo. This makes such kind of design even important. One would want their company's name and logo printed in the best way possible. This is where graphic design services enter and makes your company's T-shirts have an amazing look and feel.
T-shirts as Event souvenirs and Promotional gifts: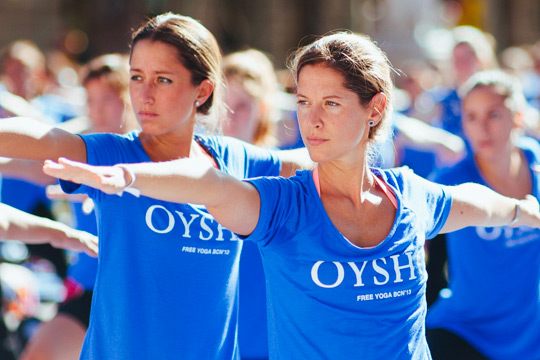 Event organizers all around the world would want their firm to stand out among the competitors. Events like Marathon runs, Yoga sessions, Seminars and various public sporting events provides an opportunity for unique T-shirt designs. People coming to these events and wearing the same design provides a great photo-opportunity for the company organizing or sponsoring such events.
Step.3: The Printing Process:
Once your process of designing the T-shirt is complete, the last and final step of this process is getting your design printed. Some of the printing methods available in the market are Screen printing, Vinyl printing, heat pressing and Direct-To-T-shirt printing. The screen printing process has been described above, so we will discuss the other three examples here.
Vinyl Printing:
In Vinyl printing, soft clothing or rubber prints are cut into unique designs and then heat pressed onto the T-shirt fabric. This technique has the ability to mass produce certain designs. One can achieve both a limited range of unique designs as well as mass production of a particular design with this printing process.
Heat pressing:
In this process a design is placed on a transfer paper which is placed on top of the T-shirt. This is then placed in the heat pressing machine. This process is also useful in the vinyl printing process where in place of a transfer paper, a rubber or soft cloth is used. This process is however not effective when you are designing your T-shirt on a dark coloured base.
Direct-to-T-shirt printing:
Direct-to-T-shirt printing is one of the most modern techniques of printing available in the industry. It works just like printing a piece of paper in your officer printer. All you have to do is place the garment in the printer and upload your design into the computer. The printer will do the rest of the work. You can print unique designs with this technology. However, there is one advice to keep in mind here, the more advanced your printer is, the better resolution you will have in the final product.