It doesn't matter which industry you are in but content marketing is the best way to get potential customers. It will not only help in getting customers but also retain them forever. For that, the best way is to create blogs that will help you to build customers. And here comes the best part is the role of graphic designing in developing a perfect blog. It might be interesting how graphic designing can help write blogs. There are many ways and understanding to create a blog with the help of graphic design. To be on the right path first you have to know which areas have to be taken care of. Some of the areas are creating logos, marketing strategy, branding, web designing and many more.
You can also take help from the Draftss website because it provides many services related to graphic designing at a nominal rate. Look at their website for more information.
Graphic Designing as a term

Graphics designing is something related to creating visual and textual concepts. . It is used to communicate notions that motivate customers. Using graphic designing many things can be done and one of those is making the perfect blog.
These are generally developed with the intent of creating advertisements, magazines, pamphlets, brochures, and many other kinds of things. Mostly graphic design is used for creating eye-catching websites or creating amazingly decorated spreads in a magazine.
The graphic designing concept can be like a simple logo for a company or a complex page layout of a website.
WordPress blogs have been created with the help of graphic designing strategies like creating a logo, putting images, and also nowadays GIFs have been used in blogs to make them more interesting. You must have seen blogs in which videos, images, audio and creativity are part of graphic designing. So, it is clear that there is a huge role of graphic designing in developing a perfect blog.
Reasons why blogging is important for graphic designing
Establishing a professional look in the market
In the market, a company always faces challenges that are sometimes difficult to tackle. These challenges can be overcome by blogging. Furthermore, a unique perspective using graphic designing can provide potential customers. It will also help the colleagues in the company to get knowledge about marketing strategies and how graphic design is helpful in blogging. This will create professionalism in the market for the company and which in the end will create decent revenue for the company. These all things can be done by writing a perfect blog using graphic designing techniques but necessary actions have to be taken by the company.
Following will be increased
A company should not only be present in the real market but today it is more important to present on social websites. And writing blogs will create an online presence. Different aspects of graphic designing will make a perfect blog. Moreover, customers will link up with the company and the business will be successful.
Components used to develop a perfect blog using graphic designing
As a company, most of the time you will be busy developing a product or networking. You don't have time for blog designing. For blog designing, you can hire someone who knows how to create good blogs using graphic designing. Here Draftss is the best website to get help as they provide many services which will be beneficial to you.
So, here are some of the easy tasks which can be done to create a perfect blog using graphic designing.
Templates
These are something on which blogs can be written. Generally, templates have different kinds of designs that look good. Graphic designing can help here. Moreover, creating the first page of the website, different pictures related to the company can be used on a template. Fonts and colours can be added with help of different tools which are provided by the websites.
These all tasks can be done very easily if you will take services provided by the Draftss website. You can check about the prices and services on their website.
Tools
Some tools are provided by graphic design websites. These tools can help in creating a perfect blog without any extra work. A group of content writers can easily do this task. For this, just some tools are needed which can provide graphic design effects to the blog.
There are many tools available on WordPress which can be used while writing blogs for a website. Illustrations, website designing, landing pages all these using graphic designing tools.
If there is a company related to clothes manufacturing then T-shirt design can be done by using graphic design tools.
All these services are provided by the website Draftss. In the below paragraph all the tools and necessary information related to the website Draftss will be written.
Conclusion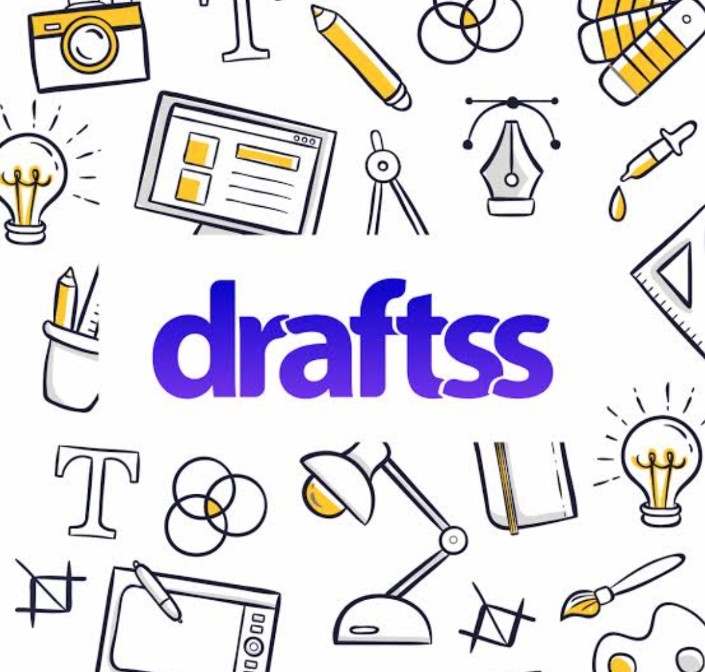 The main outcome of this is that graphic designing is seriously necessary to make a perfect blog because without that it will be a white page with some words written on it. Because of the graphic design in blogs, people will remember the products and the name of the company for a long time.
Graphic design tools and services used by graphic designers or companies are available on a website known as Draftss.
For all these brands which are trying to create blogs, Draftss can help them to achieve that. They have many services which can help them to create it, without any brand failure. And also, they help to make advertisements and visual designs.
Brands from different genres are using social media for graphic designing for more up-gradation.
If you want a good experience and want to improve productivity then Draftss is the best website for your business. Some of the services delivered by Draftss are unlimited graphic designs, WordPress, Webflow, HTML, Illustrations, Websites and many more. Draftss provide more than 73 types of layouts and code services. Other than this Draftss also have Graphic Design, Logo, Web UI/UX, App UI/UX, Complex Illustrations, Pitch decks, Podcast Covers, Banner Ads, etc. These all services are necessary to create a good blog.
Draftss have 10 years of experience in the graphic designing industry. All the available designs for use on the website are at a nominal cost. Customer support is fast and responsive. Other companies provide a single designer but Draftss provides a complete design team. You can look at many designs on the Draftss website.