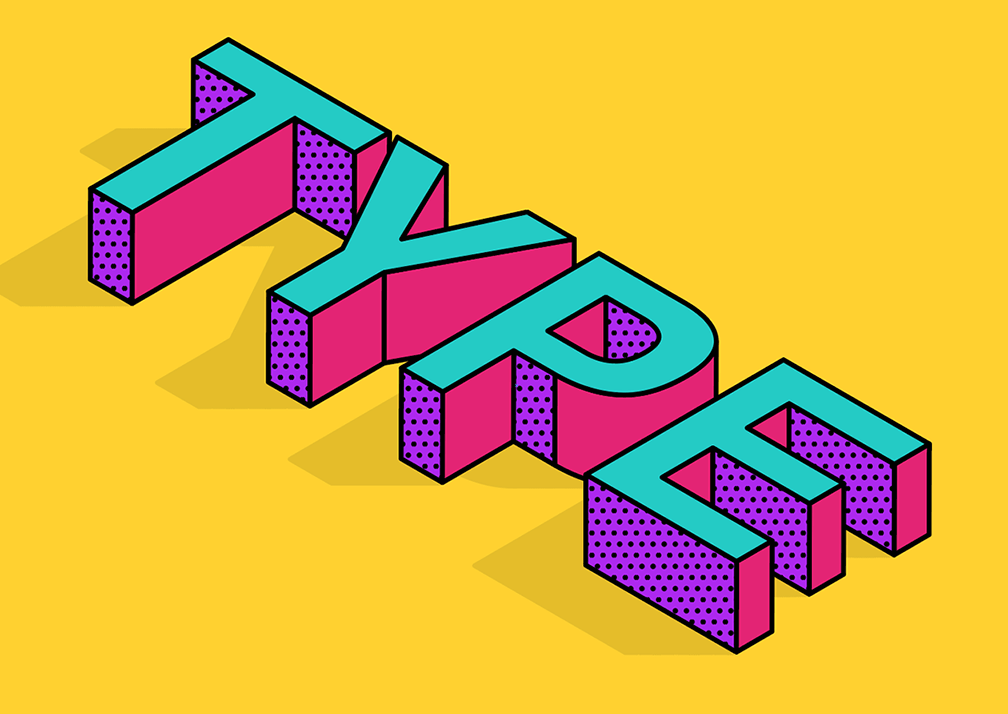 It's amazing how 3D letters look and feel either on the computer or in the real word. Be it a wall graffiti, wallpapers, advertisement design or a beautiful online post, they look beautiful and are a piece of art in themselves. They are attractive and work wonders when placed at the right spot. But where did they come from? What's their history? Where can they be used and how are they designed?
In this blog, we are going to answer all these questions and discuss their uses, their back-end process and some of the popular modern 3D lettering designs.
Origin:
The origin of 3D font designs can be traced from ancient calligraphy. Calligraphy has been used for centuries to write beautifully and incorporate a measure of art in the writing field. Calligraphists in the past were trying to find different and unique ways to give life and beauty to the letter they were designing. In the course of development of calligraphy, they started using different types of fountain pen heads to give unique shapes to their letters. Some of these fountain pen heads gave the impression of a light source projection and hence a 3 dimensional feel to the letters. From hereon, calligraphists inferred the importance of a light and shadow for a letter design to appear 3D.
Shadow concept:
The shadow concept gave the letters the actual 3 dimensional look. When a light source is assumed by a designer, a shadow representing it gives it a 3D appearance. It was understood that shadow effects could be given to a letter or letters at not just one angle, but many different ones. It wasn't just the 45 degree shadows that would given them the 3D feel. A lot of different angles were also explored with each giving them a unique 3D look.
Introduction of colour: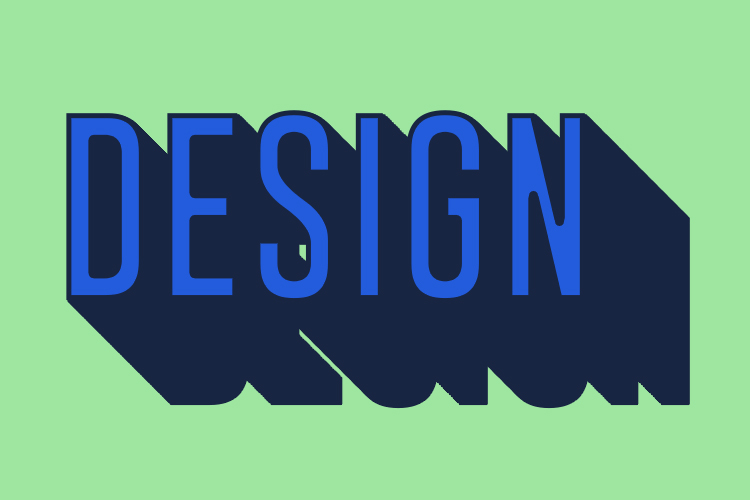 At the same time when different angles were being explored for the shadow process of the 3D letters, people were also exploring ways of adding colours to the same concept. When colours are introduced to a 3 dimensional design, it exemplifies the aesthetic look of the letters exponentially. Colours give letter designs- Life.
Modern day 3D lettering:
With the advancement of technology in the last 20th century and this 21st century, designers were now able to explore new and amazing ideas for a 3 dimensional look. The use of graphic designing software like Adobe Illustrator, Adobe Photoshop and Coral Draw has made it possible for graphic designers to create some of the most eye catching fonts. There are some of the most beautiful templates available in the design market which lets a designer explore all colour gradients and typographic fonts. Such combinations of different feature of design makes a particular font stand out among the others.
Popular 3D font designs:
Popular font designs keep changing with the times. As some design trends come into vogue, others become obsolete. Here are some of the popular fonts of today's time.
Archer:
Retro:
Juice:
Disco & Fenotype:
Uses of 3D letters and Designs:
3 dimensional drawing and letter designing has various uses. Many graphic design services offer unlimited graphic design services to their clients in which they give a variety of 3D design options ranging from logo designing, packaging design and wall murals/wallpaper designing.
Logo design:
The above example of a 3D logo of Sony Ericsson is a great example of how graphic designing can make your logo design's appearance 3 dimensional. The use of shadow, colours and shape is authentic. Here, one can directly see the how the expertise of graphic design services makes your logo design stand out among the rest.
Package design:
In the above example of a Kellogg's Frosted Flakes package design one can see how amazingly a 3D font design is incorporated. The use of popular fonts, colours, shadows and the right typography makes it an attractive package design. This is another product of a graphic designer's expertise. 3D designs can easily be created with computers for 3D modeling.
Wallpapers and Murals:
When 3 dimensional fonts and designs are used on a wall, it becomes a mural. A wall or a corner space that gets everyone's attention. These amazing pieces of art can make your monochromatic colour office walls and space look fad. These designs can also be used to transform and make unique and beautiful wallpapers for your house.