It is very hard for most of us to think of something we can't buy online. That is the level of advancement that e-commerce has achieved. E-commerce trends constantly keep on changing & advancing to make the customer journey smooth. From clothes to furniture, e-commerce platforms have been customized for each of our needs. It is tough to resist shopping from them largely because of the low prices. The return &  refund policies have also helped these platforms establish themselves as strong competitors to shops & malls. 
Most big businesses in countries like India have a strong online presence & e-shopping facilities. In fact, sales through their online platforms receive a major push because of social media marketing. 
But this new year & a new decade are bound to bring some advancements in this area. This article covers the current e-commerce trends in the market.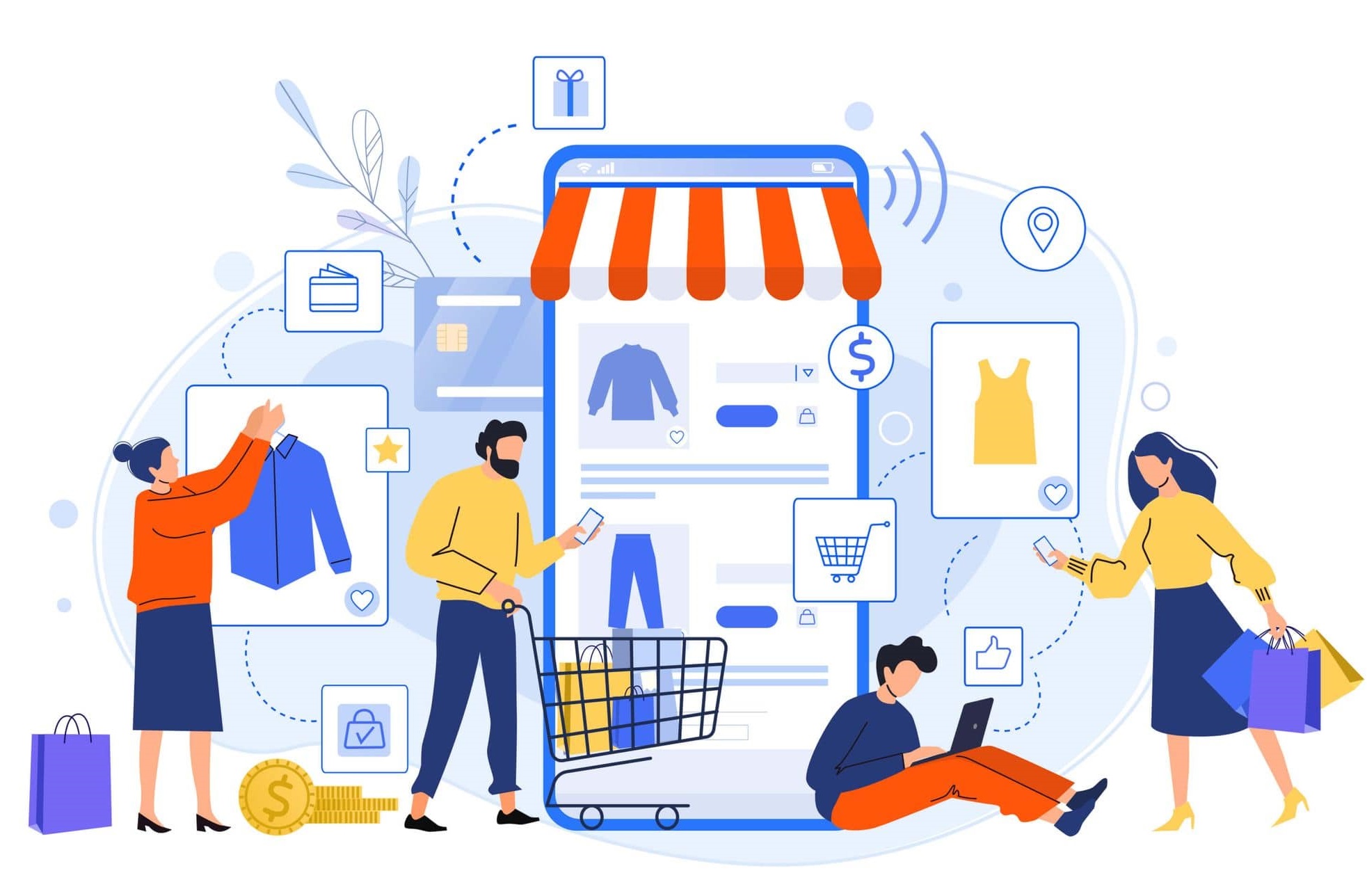 E-Commerce Trends for 2021
Increased voice search
This is going to be a major change to expect. With the advent of devices like Alexa, voice searches have become commonplace. It would not be hard to imagine such searches being attempted on e-commerce websites & apps as well. So, app & web designers are supposed to keep their platforms updated & capable of handling such searches. It is also important to work on featuring your website among the top search results on search engines through efficient web designing & graphic designing.
Chatbots 
The presence of chatbots in e-commerce platforms helps customers locate their products easily. This is expected to become a game-changer in this industry because most customers don't have time to navigate any website or app. Chatbots also help raise & solve customer complaints easily. It is much easier for a customer to text than to call a call center & wait to talk to a customer executive. Therefore, e-commerce businesses are expected to have good websites that can store the history of customer requests to ensure hassle-free service. 
New payment methods
In countries like India, digital payments are on the boom. While shopping from Indian websites, using any local digital payment modes would not be an issue. But, while shopping from an overseas business, payment of the bill is expected to be possible via more than one means. This is not possible now. All the local digital payment services cannot usually be used. So, a unified payment mode or interlinking between local & international payment gateways would be a good way to boost sales abroad. 
Sustainable selling
Most customers are becoming aware of the environmental impacts that plastics can cause. So, it would be good to use biodegradable materials for packaging. It would also be helpful to decrease the need for heavy packaging by storing products in different locations across the country. The concern for the environment will surely only grow among the people. So, it is most advisable to act at the right time before government legislations become a hindrance to carrying out the business.
Marketing strategies
Many of us have seen social media influencers narrating their experience using different products & services. It is also not uncommon for businesses to create giveaway offers using coupon codes. This trend is expected to rise in 2021, given that people spend a lot of time on social media. These influencers need not just be actors, they could even be content creators with people of a certain age group following them. So, businesses should up their marketing game after carefully analyzing the trends in the market. It is better to start off instead of playing catch-up! 
Mobile-compatible websites
It is easy to understand that shopping from a mobile phone is much easier than a laptop. All the social media marketing posts will go on Instagram or Facebook, both of which are largely used through mobile. So, if you intend to direct a customer from an ad to your website, you should have a good website that is compatible with mobile phones. It will also not be good to force a customer to download an app. So, businesses must bear these facts in mind & design websites accordingly. 
AI-aided shopping experience
There are a lot of things one misses out on while shopping online. The most important of them is a shopkeeper suggesting a customized product. On online platforms, AI helps a seller do that. Based on the customer's requests, e-commerce platforms should be able to suggest to a customer a product that could be close to tailor-made for her/him. Artificial intelligence experts suggest that a lot can be done if a seller has access to a customer's data. While that is debatable, it will not be difficult to push product ads through social media to potential customers.
AR-aided shopping experience
We might have seen spectacles-selling online platforms offering the "try-on" facility to customers. This is called Augmented Reality & is a very handy tool, especially when online shopping has boomed during the lockdown. Such a feature is expected to be available for many other products like clothes, shoes, furniture, etc. This is an excellent tool for both the business & the customer. The business can save efforts to deliver a product that would later be returned by the customer. The customer can look for alternatives if s/he is unhappy with how a product looks. 
These are the most important trends that e-commerce websites may have to conform to in 2021. There are several others, which may vary from business to business. You can keep a watch on these e-commerce trends while ideating & marketing their products & services. 
For more such information-packed articles, check out our blog page.