In this article, we've compared Draftss vs Design Pickle. This is a completely unbiased comparison article. It is for you to decide which Graphic Design service is more suited for your business.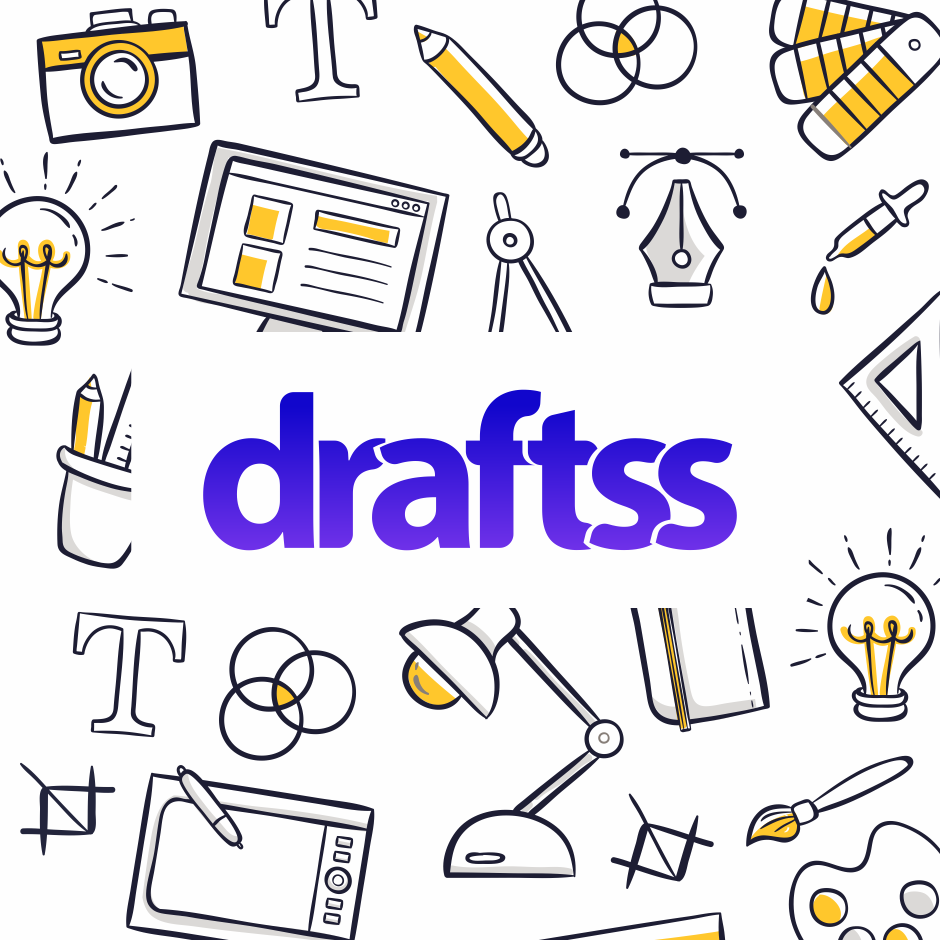 A one-stop destination for graphic designing with unlimited designing and portfolios to offer. It has a wide range of affordable services at a flat subscription fee.
Pricing
The servicing pricing starts at $398 per month. It has got other sectors to offer which has different pricing system, which even enables you to choose the exact design service you want. There are 2 types of plan types- Standard & Express. Standard offers a turnover time of approximately 1-3 days while Express offers a turnover time of just one day.
Check out the entire pricing below.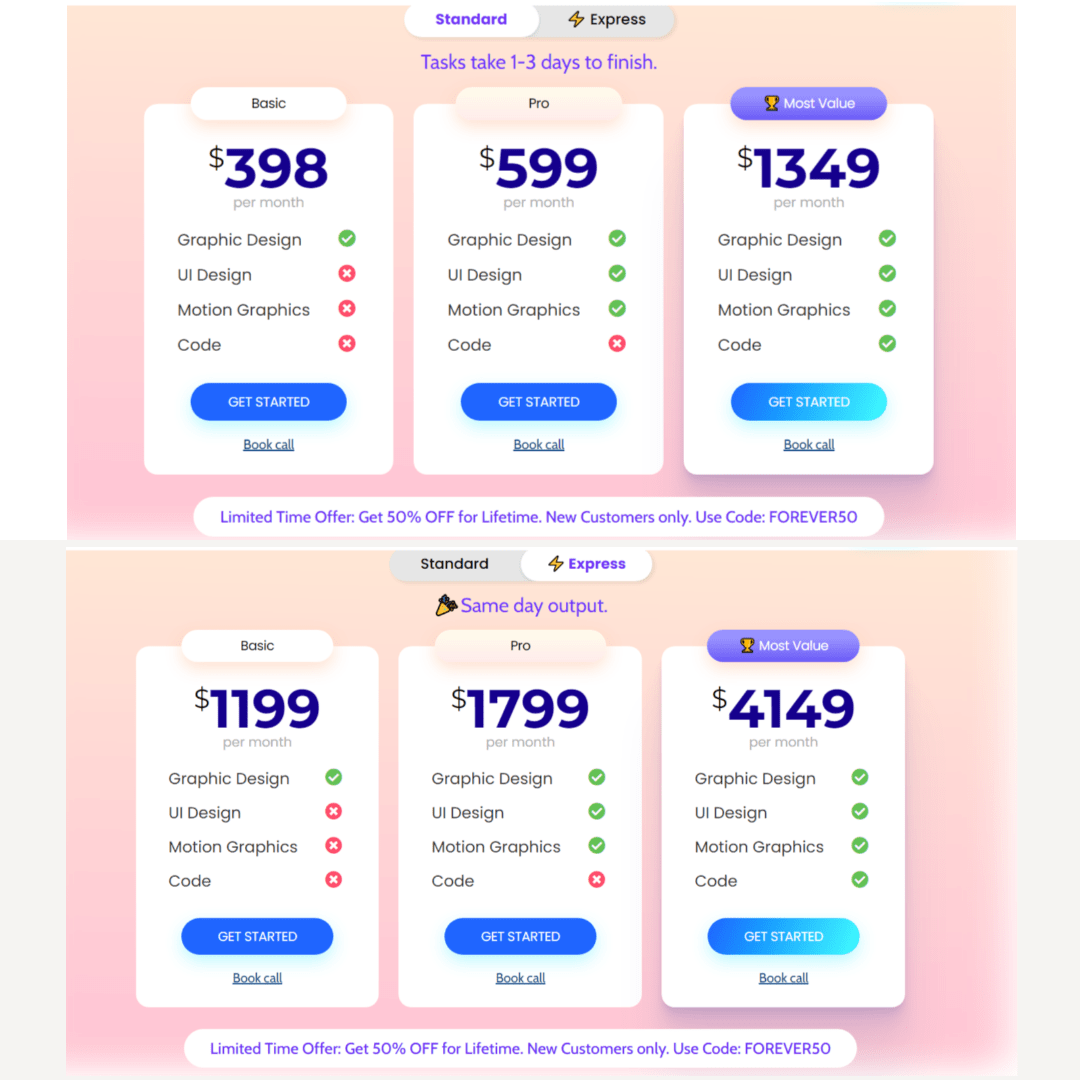 also,
Stationary
T-shirt Design
Web UI
Powerpoint Designs.
Blog post ideas.
Why Choose Draftss?
Find out why you should choose Draftss for your Graphic Designing service.
Dedicated Art Manager
Handle all your design tasks and revisions
with a single point of contact
*Available in all Plans
We provide multiple concepts for each task from which you can choose the one you like best.
*Available in all Plans.
White Label Services
Affiliate Program
It DOESN'T end here:
Expert Designers- Highly skilled team of professional designers.
Unlimited Design & Revisions- Yes! You read it right, Unlimited – No strings attached.
Fast turnaround time – To be completed within 48 hours.
No Binding contracts
Communication Supports
Source File and Ownership.
Get your plan now.
Now that you've understood what Draftss offer, let's find out what Design Pickle has to offer you.
Design Pickle looks to make associations with anybody requiring quick, simple, and moderate visual depiction. With same-day turnaround on most undertakings, Design Pickle offers brisk answers for essential visual computerization occupations, fundamentally for a private venture customer base without in-house design staff.
Services
Professional Designers
World-Class Support
Unlimited Requests & Revisions
Daily Output
Flat-Rate Pricing
Design Pickle will give designs for small undertakings (business cards, flyers, introductions, pamphlets, etc.) to individuals who may not be clever concerning design programming or who don't have sufficient energy or work hours to spend on those tasks. Design Pickle likewise does not produce a duplicate, so any content you need on your materials, you should think of yourself.
How it Works
Imparting through email, their designers get some information about your venture to all the more likely limit what it is you are particularly requesting. They, at that point, take whatever essential pictures/duplicate/illustrations you may have (utilizing cloud-sharing destinations like Dropbox for bigger documents) & afterward work up a design for you.
Turnaround is one business day (7 am-7 pm), and Design Pickle prides itself on conveying customized one-on-one client involvement with a devoted help group. Any ambiguous or hazy solicitations don't get relegated, so it's best to be as clear and compact as conceivable from the earliest starting point. On the off chance that you think the design isn't precisely what you need, Design Pickle will keep working with you to change the item until you are cheerful. (There's likewise a 14-day unconditional promise.)
Plans and Pricing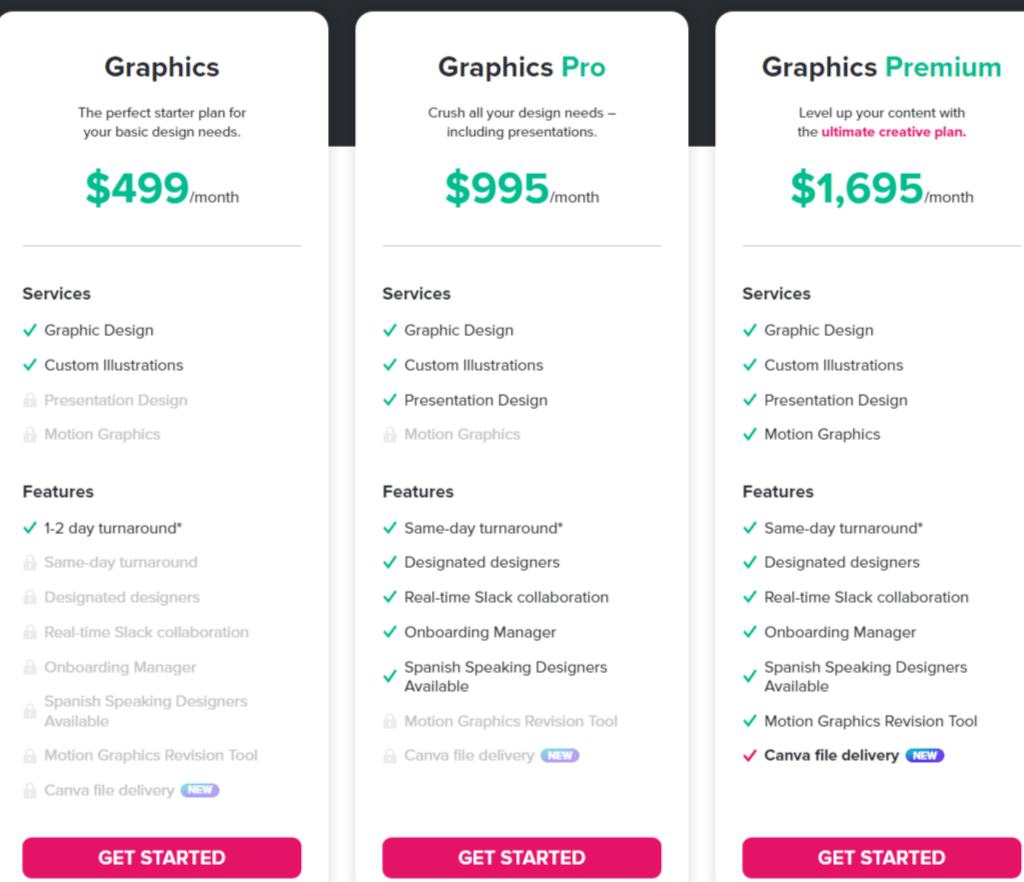 $499 monthly gets you boundless visual communication demands, one business day turnaround, and boundless modifications.
There are no agreements & you can drop whenever.
Design Pickle considers a perfect demand to involve around 30 minutes of design work.
On the off chance that, in the wake of conversing with your group, your venture is too enormous to be viewed as a solitary design assignment, Design Pickle will enable you to separate it into littler, more reasonable undertakings, every one of which would then be viewed as a different task.
Similarities between Draftss & Design Pickle
Offer a wide variety of services
Blogs to cover the minimal requirement of knowledge
Allows Chrome Plugin
Allows prospecting from other sites
Allows Customer Support
Key differences to keep in mind 
Design Pickle offers a pricing of $499 per month, while Draftss offers a pricing of $398 per month
Draftss offers a team of designing help along with a dedicated art manager and multiple design concepts, while Design Pickle offers a designer only
Draftss offers a better lookout for which kind of plan & pricing should you choose
As we all know, every commodity has both ways to be judged. Draftss & Design Pickle both have their positives & negatives. So, choose the one that's best for you.