To create the best graphics that drive consumer curiosity and sales, graphic design skills are all about using intellect and creative creativity. Becoming a Graphic Designer, therefore, is all about using modern approaches to make a living.
There has been a growing demand for great Graphic Designers as more & more business owners find support with website design & application development projects. For most beginners, it is a goal to find a way to outstrip the fierce competition.
One of the best ways to accomplish this goal is to develop your existing graphic design skills and learn new ones over time.
A clever graphic designer is always a few steps ahead and always pays attention to his work that is future-proof. With the right technical skills, attracting more customers is much easier.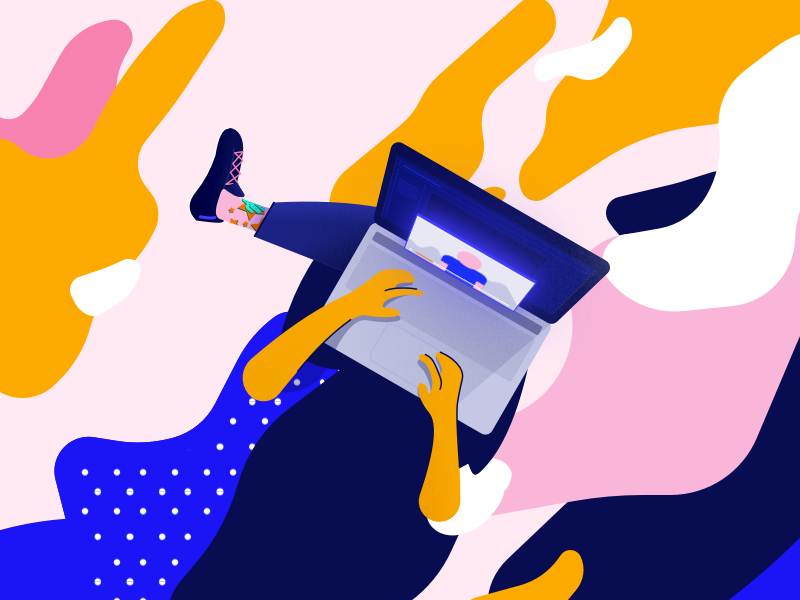 Five Graphic Design Skills You Need to Master
The following are the skills you need for graphic design over the next few years to continue to thrive as a graphic designer.
Expanding Your Market Awareness
As a graphic designer, you'll be working with company owners every day. The primary goal when dealing with an entrepreneur is to consider how to appeal to their sensibilities.
During the first meeting with a business owner, take the requisite time to deal with the problems. They're going to have reservations about the price and the time it will take to complete a project.
It is the most important task you have as a graphic designer to have a customer's website or app look appealing and functional. An amazing graphic designer also has a highly imaginative mind and can create brilliant designs for those projects on which a designer works out of thin air.
Ideally, with the project they need to finish, you want to provide a special and creative idea for each customer.
Focus on Your Problem-Solving
If you work on your problem-solving skill, it will help. However, this can sound like a fairly simple & straightforward technique.
A graphic designer must look objectively at the situation instead of panicking automatically when faced with problems. Often, going beyond the box is important when trying to solve a traditional graphic design problem.
It's important to get a mentor from which you can bounce ideas. Having this unique view of your dilemma will aid you in a hurry to find a solution.
Typography Awareness Can Be Helpful
The font is the first and main feature of a website that can be noted by an individual. This is why using the correct font when engaging consumers on a new website is important. The industry has plenty of fonts, as most experienced graphic designers know.
In some cases, the misuse of fonts on a website design project will result in the final product becoming an eyesore.
Instead of dealing with the problems that can be generated by using the wrong font, you can concentrate on enhancing your understanding of typography.
In-Depth Software Knowledge
There are over 266,000 graphic artists in the United States. Even modern graphic designers, however, do not know how a lot of different technical tools can be used. If you fail to take advantage of this technology, it can lead to your projects being outdated or glitchy.
You need to realize that expanding your understanding of coding & software stacks will take time and a lot of effort. The work that you put into learning about these subjects will definitely pay off in the long run.
Book a call to Draftss to get unlimited Graphic Design, Illustrations, Landing pages, Web & App UI, WordPress, Webflow & Motion Graphics.