Web designing is a skill that not many possess at the highest level. A good design should spark an emotion. Good website designers know how to use their creativity & strategic thinking to make stunning designs. If you don't have a reliable web designer & want unlimited web design concepts & revisions, we've got you covered.
Trends change every now & then. Companies evolve to keep up with the ever-changing market. Thus, we've come up with the 5 best UNLIMITED web design services you could opt for in 2023.
5 Best Unlimited Web Design Services in 2023
1. 99designs
Matt Mickiewicz & Mark Harbottle founded 99designs in 2008 in Melbourne, Australia.
99designs work with professional & creative designing experts from all over the world to build your brand. They have a total of about 130 employees.
Monthly Pricing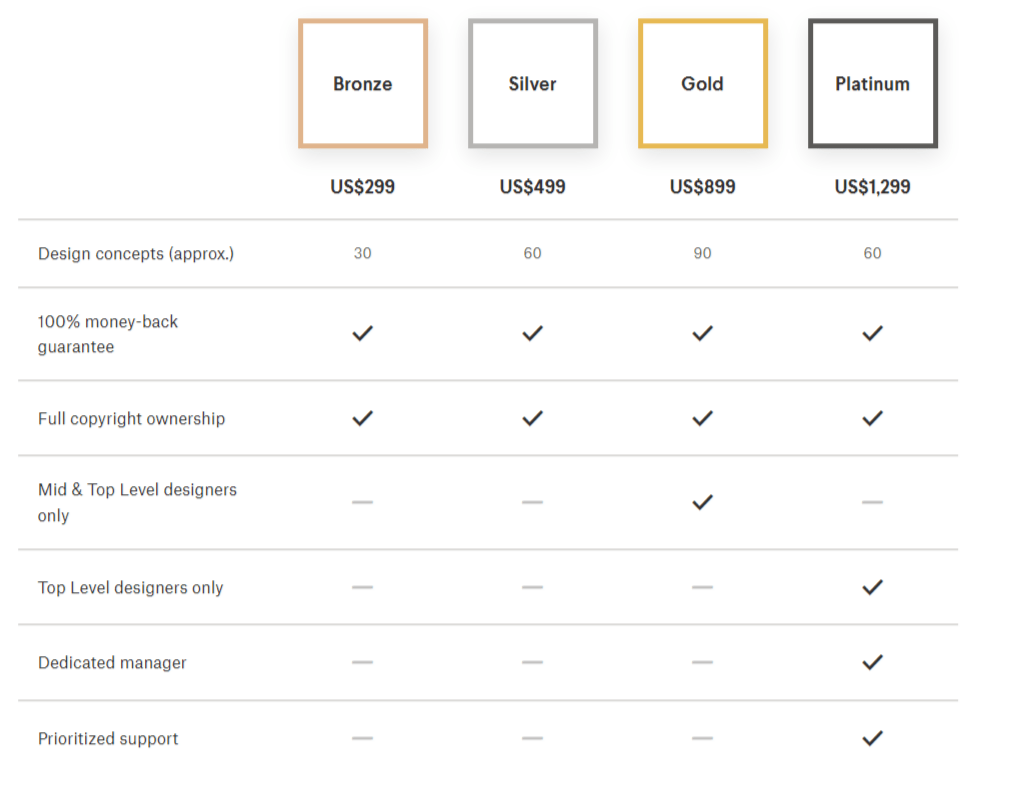 Bronze: US$349
Silver: US$579
Gold: US$799
Platinum: US$999
Pros
Full ownership of the finalized design
100% money-back guarantee
Free design consultation
Cons
Communication limitations
Need to invest more money to get quality designs
Best designers are not available on the basic plan
Free trial unavailable
2. Draftss
Draftss offers 70+ design services, including graphic designs, illustrations, web UI, app UI, dashboard UI, social media posts, branding & many other services.
Draftss has a team of top professional graphic designers, motion graphic designers, coders & illustrators to build your brand. Though they are relatively new in the market, they've acquired a considerable amount of satisfied clients.
Monthly Pricing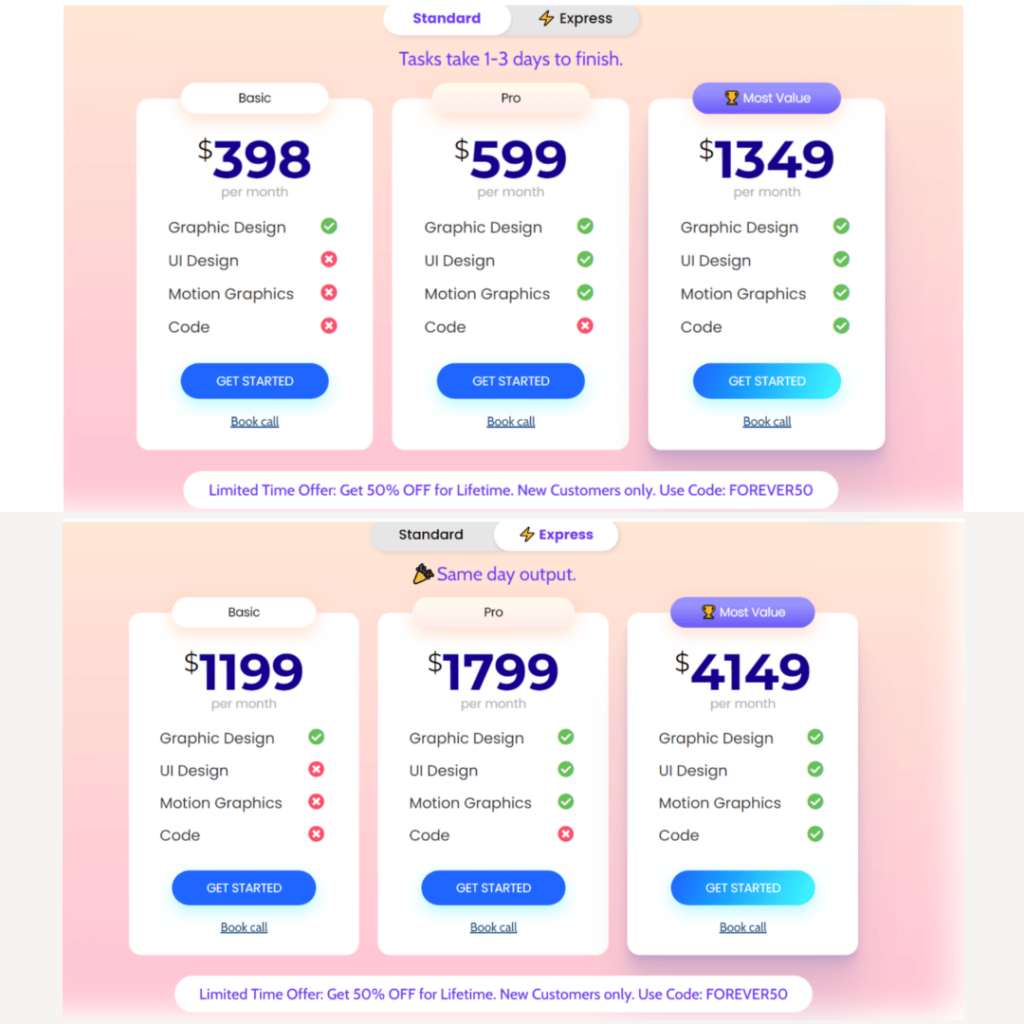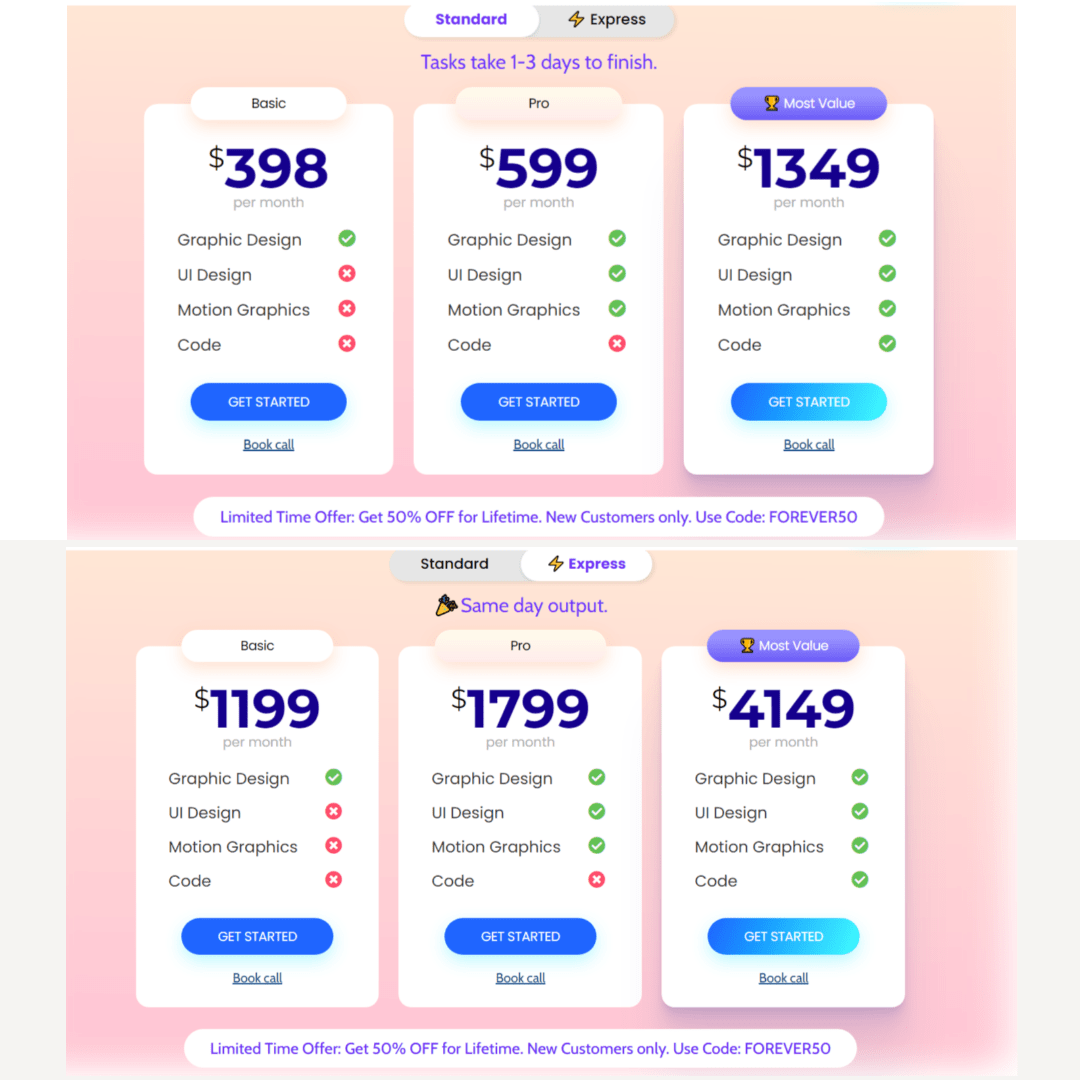 Standard(1-3 days output)
Basic: $398
Pro: $599
Most Value: $1349
Express(same day output)
Basic: $1199
Pro: $1799
Most Value: $4149
Pros
Seamless communication
Dedicated manager
Fully dedicated team in the Express plan
Affordable plans
Cons
Money-back unavailable
No free trial
3. Penji
Penji offers unlimited web design & graphic design services. They provide over 120+ design services. Their team of professional designers includes people from over 15 countries that bring a huge variety of options & values to your projects.
Monthly Pricing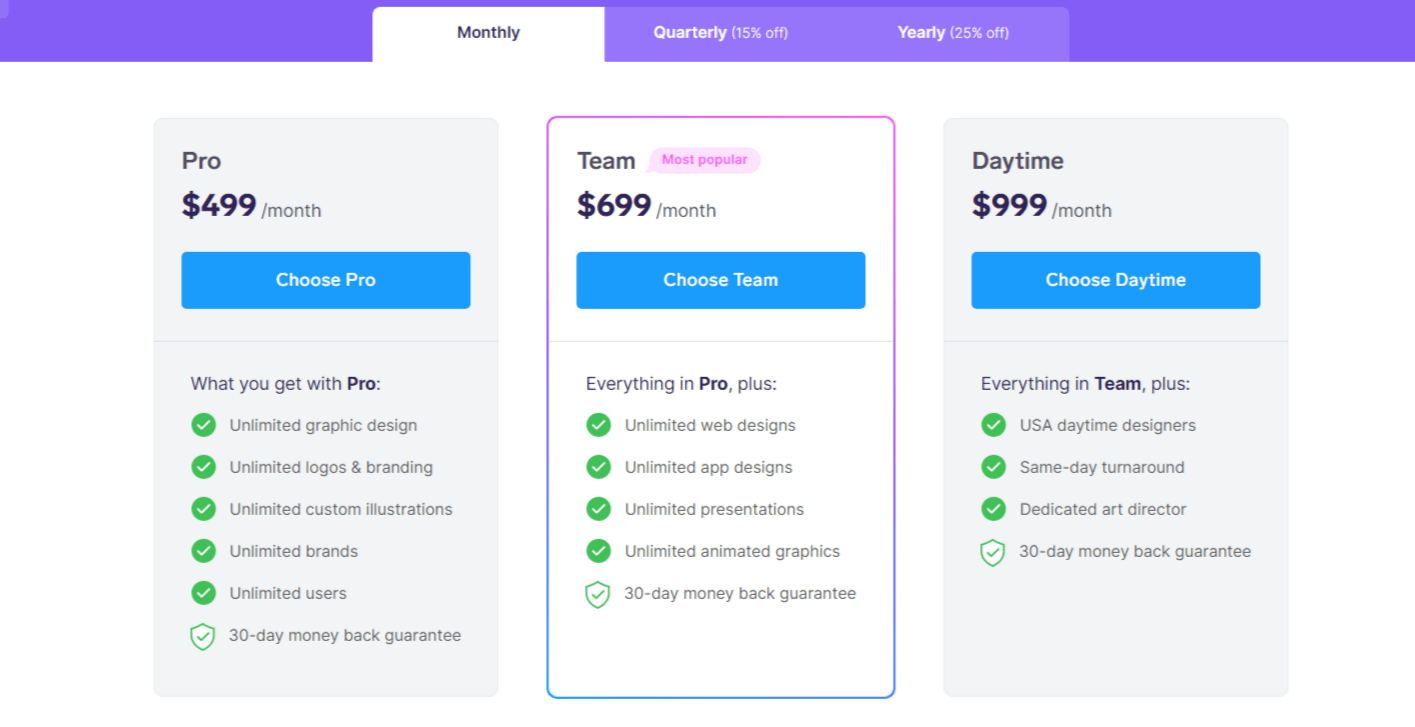 Pro: $499
Team: $699
Daytime: $999 (same-day turnaround)
Pros
Monthly, quarterly & year pricing plan options
120+ design services
24/7 customer support
Cons
Designers may not always be available
No phone support
You might not receive full value unless you need designs constantly
4. Delesign
Delesign is an unlimited web design & graphic design service that was founded in 2017. They provide users with almost all the design requirements that a business needs.
Monthly Pricing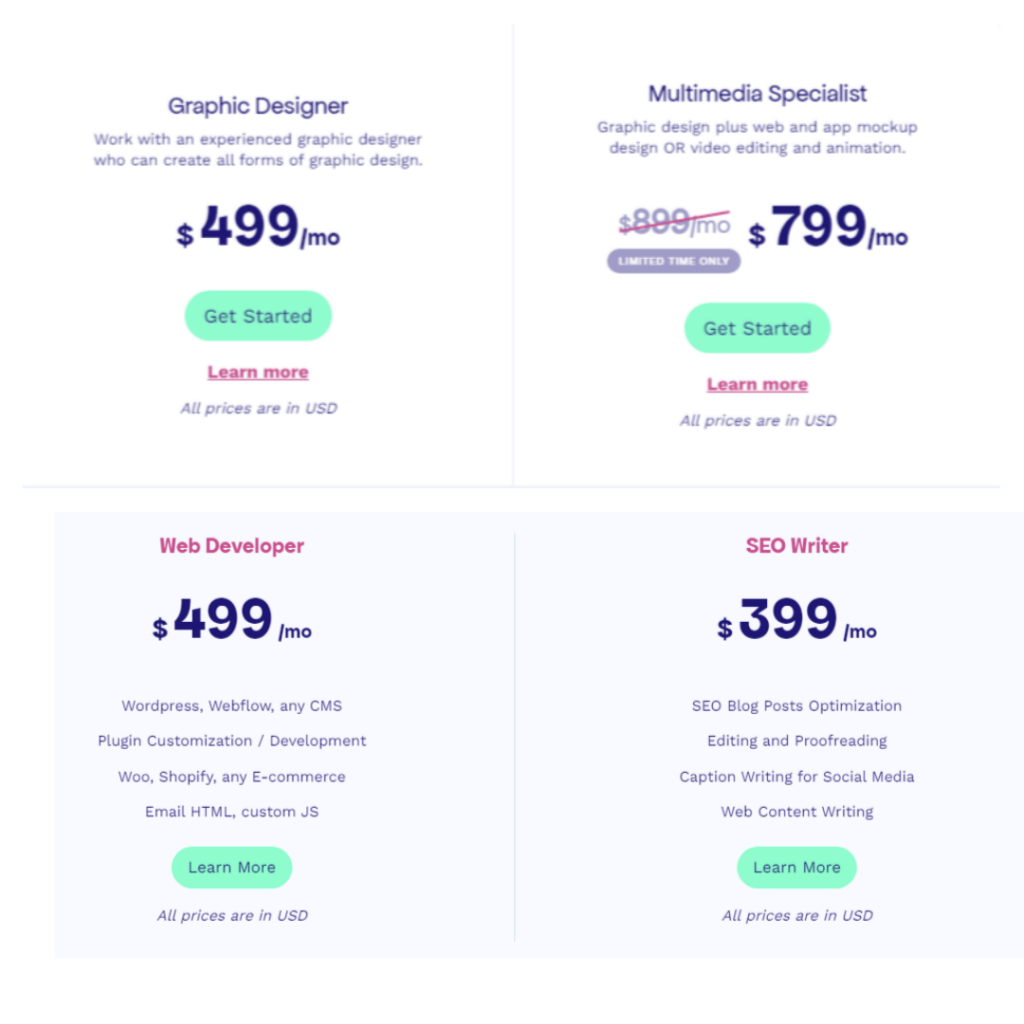 Multimedia Specialist: $799
Graphic Designer: $499
Web Developer: $499
Pros
Guaranteed money-back
Dedicated designer
Good communication flow
Cons
Video projects, web & application designs cost are increased by $150
5. Many Pixels
Many Pixels was launched in 2018 by Robin Vander Heyden & Quentin Gilon. By massively promoting it on networks & in communities, they created mass awareness.
They have an expert team of 30+ designers specializing in illustrations, graphics & web designs.
Monthly Pricing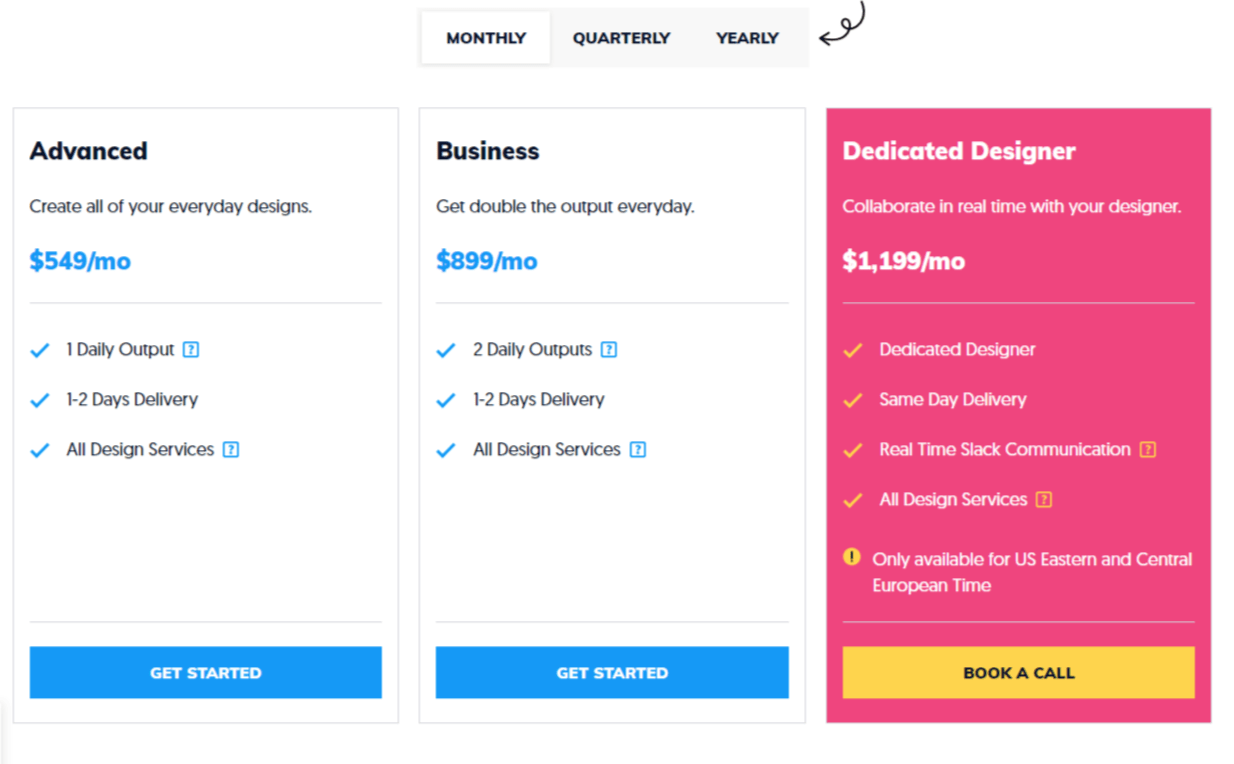 Advanced: $549
Business: $899
Dedicated Designer: $1199
Pros
Quality designs
Fairly priced
Cons
Can work with only one designer at a time
No video editing service
Unlimited Web Design Services with Draftss
We've listed our picks for the top unlimited web design services in 2023. At Draftss, our team of dedicated designers works to provide you with the highest quality of designs in the shortest amount of time. With seamless communications & option to make as many revisions as you need, it is one of the best graphics & web design services to go for.