Affiliate marketing is a popular tactic to drive sales and generate significant online revenue. Extremely beneficial to both brands and affiliate marketers, the new push towards less traditional marketing tactics has paid off. In fact:
81% of brands and 84% of publishers

leverage the power of affiliate marketing, a statistic that will continue to increase as affiliate marketing spending increases every year in the United States.

There is a

10.1% increase in affiliate marketing spending

in the United States each year, meaning that by 2020, that number will reach $6.8 billion.

In 2018, content marketing costs to be 62% of traditional marketing schemes. While simultaneously generating three times the leads of traditional methods. 16% of all orders made online can be attributed to the impact of affiliate marketing.

In March of 2017,

Amazon's affiliate

structure changed, offering rates of 1-10% of product revenue for creators, providing the opportunity for affiliates to dramatically increase their passive income based on the vertical they're selling on.

The affiliate marketing of Jason Stone, otherwise known as Millionaire Mentor, was responsible for as much as $7 million in retailer sales just in June and July in 2017.
What Is Affiliate Marketing?
Affiliate marketing is the process by which an affiliate earns a commission for marketing another person's or company's products. The affiliate simply searches for a product they enjoy, then promotes that product, and earns a piece of the profit from each sale they make. The sales are tracked via affiliate links from one website to another.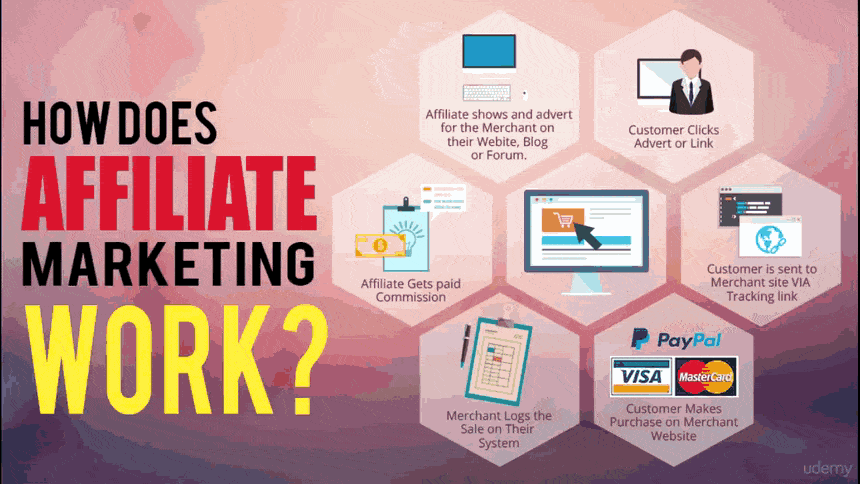 How Does Affiliate Marketing Work?
Because affiliate marketing works by spreading the responsibilities of product marketing and creation across parties, it manages to leverage the abilities of a variety of individuals for a more effective marketing strategy while providing contributors with a share of the profit. To make this work, three different parties must be involved:
1. Seller and product creators
The seller, whether a solo entrepreneur/solopreneur or large enterprise, is a vendor, merchant, product creator, or retailer with a product to market. The product can be a physical object, like household goods, or a service, like makeup tutorials.
Also known as the brand, the seller does not need to be actively involved in the marketing. But they may also be the advertiser and profit from the revenue sharing associated with affiliate marketing.
For example, the seller could be an eCommerce merchant that started a dropshipping business and wants to reach a new audience by paying affiliate websites to promote their products. Or the seller could be a SaaS company that leverages affiliates to help sell their marketing software. 
2. The affiliate or publisher
Also known as a publisher, the affiliate can be either an individual or a company that markets the seller's product in an appealing way to potential consumers. In other words, the affiliate promotes the product to persuade consumers that it is valuable or beneficial to them and convince them to purchase the product. If the consumer does end up buying the product, the affiliate receives a portion of the revenue made.
Affiliates often have a very specific audience to whom they market, generally adhering to that audience's interests. This creates a defined niche or personal brand that helps the affiliate attract consumers who will be most likely to act on the promotion.
3. The consumer
Whether the consumer knows it or not, they (and their purchases) are the drivers of affiliate marketing. Affiliates share these products with them on social media, blogs, and websites.
When consumers buy the product, the seller and the affiliate share the profits. Sometimes the affiliate will choose to be upfront with the consumer by disclosing that they are receiving commission for the sales they make. 
Either way, they will rarely pay more for the product purchased through affiliate marketing; the affiliate's share of the profit is included in the retail price. The consumer will complete the purchase process and receive the product as normal, unaffected by the affiliate marketing system in which they are a significant part.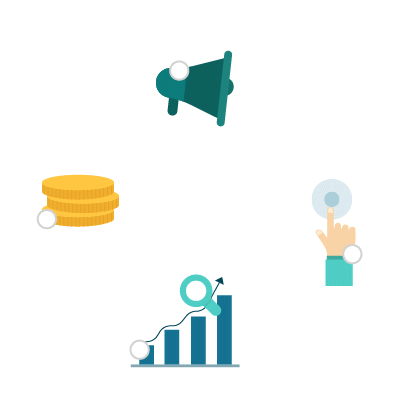 How Do Affiliate Marketers Get Paid?
A quick and inexpensive method of making money without the hassle of actually selling a product, affiliate marketing has an undeniable draw for those looking to increase their income online. But how does an affiliate get paid after linking the seller to the consumer?
The answer can get complicated.
The consumer doesn't always need to buy the product for the affiliate to get a kickback. Depending on the program, the affiliate's contribution to the seller's sales will be measured differently.
The affiliate may get paid in various ways:
1. Pay per sale
This is the standard affiliate marketing structure. In this program, the merchant pays the affiliate a percentage of the sale price of the product after the consumer purchases the product as a result of the affiliate's marketing strategies. In other words, the affiliate must get the investor to invest in the product before compensation.
2. Pay per lead
A more complex system, pay-per-lead affiliate programs compensate affiliates based on the conversion of leads. The affiliate must persuade the consumer to visit the merchant's website and complete the desired action — whether it's filling out a contact form, signing up for a trial of a product, subscribing to a newsletter, or downloading software or files.
3. Pay per click
This program focuses on incentivizing the affiliate to redirect consumers from their marketing platform to the merchant's website. This means the affiliate must engage the consumer to the extent that they will move from the affiliate's site to the merchant's site. The payment of affiliates is based on the increase in web traffic.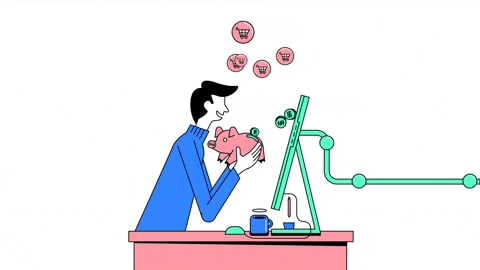 Why use affiliate marketing and be an Affiliate Marketer?
What are the reasons to become an affiliate marketer?
1. Passive income of

affiliate marketing
While any "regular" job requires you to be at work to make money, affiliate marketing offers you the ability to make money while you sleep. By investing an initial amount of time into a campaign, you will see continuous returns on that time as consumers purchase the product over the following days and weeks. You receive money for your work long after you've finished it. Even when you're not in front of your computer, your marketing skills will be earning you a steady flow of income.
2. No customer support

for affiliate marketing
Individual sellers and companies offering products or services have to deal with their consumers. Also, ensure if they are liking what they have purchased.
Thanks to the affiliate marketing structure, you'll never have to be concerned with customer support or customer satisfaction. The entire job of the affiliate marketer is to link the seller with the consumer. The seller deals with any consumer complaints after you receive your commission from the sale.
3. Work from home
If you're someone who hates going to the office, affiliate marketing is the perfect solution. You'll be able to launch campaigns and receive revenue from the products that sellers create while working from the comfort of your own home. This is a job you can do without ever getting out of your pajamas.
4. Cost-effective
Most businesses require startup fees as well as a cash flow to finance the selling products. However, affiliate marketing at a low cost is also possible, meaning you can start quickly without much hassle. There are no affiliate program fees to worry about and no need to create a product. Beginning this line of work is relatively straightforward.
5. Convenient and flexible
Since you're essentially becoming a freelancer, you get ultimate independence in setting your own goals, redirecting your path when you feel so inclined, choosing the products that interest you, and even determining your own hours. This convenience means you can diversify your portfolio if you like or focus solely on simple campaigns. You'll also be free from company restrictions and regulations as well as ill-performing teams.
6. Performance-Based rewards for affiliate marketing
With other jobs, you could work an 80-hour week and still earn the same salary. Affiliate marketing is purely based on your performance. You'll get from it what you put into it. Honing your reviewing skills and writing engaging campaigns will translate to direct improvements in your revenue. 
7. Do Not Underestimate the Power of SEO
There's a ton of organic traffic you can get from search engines if you do SEO properly. The days when Search Engine Optimization was about cheating Google are over. Today, it is about making your website better for visitors. People naturally look for information online. That's why you should learn the basics of on-page SEO, keyword research, and link building to be the information source they find first. Who wouldn't want to rank #1 for terms such as "best product" or "product review" in Google?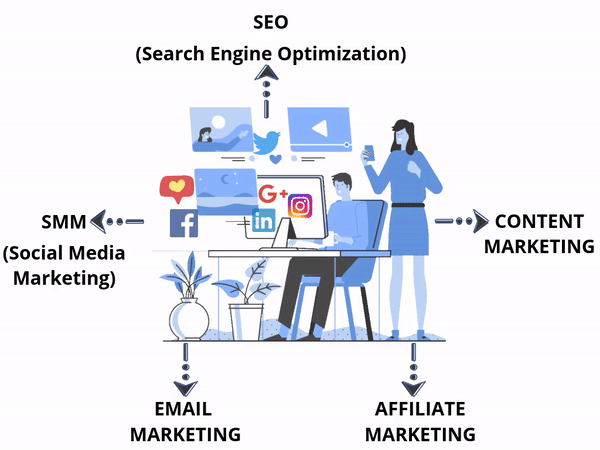 Summary
Affiliate marketing is an ideal solution for those looking to gain control of their income by focusing on performance-based revenue options. However, working in tandem with a seller, a motivated affiliate marketer will be able to achieve a passive income from the comfort of their home without worrying about producing their .lead affiliate lead affiliate. Lead affiliate product, or service.
Although the success of the job does depend on the affiliate's marketing skills. It can prove to be an effective way to meet your income goals as either a primary career or a profitable second job.
An elegantly straightforward process, affiliate marketing via reviews, blogs, social media, webinar software, and other platforms is a new frontier in marketing that's just waiting to be utilized. Follow the tips included in this article, and you'll be able to engage your audience, convert passive readers into active consumers, and enhance your paycheck one click at a time.
You can try out draftss for an excellent experience and increase your product marketing. We provide premium quality services on unlimited graphic designs, WordPress, Webflow, HTML, Illustrations, Websites, Landing pages, Dashboards, App UI/UX, and many more. Here we provide our clients with 73+ types of design and code services.