Description
Graphic designing trends have become so famous after the pandemic. Let's get some information regarding it!!
Welcome to 2021, last year was a difficult one but lots of things have been changed recently. Half of 2021 has been gone and something which has been changed since the pandemic is people are more engaged in social media and graphics designing. It is becoming like a trend which will go on and on. 
As you know most of the time of the year 2020, we spent in our home or at least in a small social group. So, many people started spending time on social media as I have discussed in the above paragraph that graphic designing became a phenomenon. Because as the usage of social media and gaming platforms increased.
Companies have to give more material to the people. The most famous example I can give you is Among Us. It took the internet by storm. Among Us is a multiplayer game. In which you and some strangers from all over the world will have to show teamwork by solving the mystery of which person is the "imposter" who is trying to kill everyone in the virtual game. 
In this game also graphic designing has played a crucial role. The game is full of hand-drawn illustrations and designs which make the game look cool.
Let's have some top graphic designing trends to understand more about how graphic designing showing its worth in the world:-
1.
Comprehensive visuals 
Companies are recruiting graphic designers or taking services from graphic designing providers such as Draftss. These graphic designers are coming up with new ideas which are inclusive visuals. Illustrations and diverse icons have been used on the websites which not only looks good but also attracts potential customers. These are some of the most famous graphic designing trends. 
After the year 2020 companies now know the value of graphic designing and creating better marketing strategies. 
In marketing campaigns, companies are using these comprehensive visuals. They are trying to create marketing materials using visuals that are targeting a wider area of customers. Pictures, gender, body kinds have been targeted. 
As earlier, you have only seen white faces. Now every gender irrespective of their colour is showing on the temples or websites using graphic designing trends. 
Illustrations such as simple text and visuals are coming into play. These templates look very beautiful and simplistic, people like these kinds of art.
2. Backgrounds are Bold 
In the modern world, designers are using muted colours but in the year 2021, they have started using the old ones which are bold and have better colours. It not only looks beautiful but people are loving it. You must have seen the application called Spotify. The music application uses bold visuals and texts.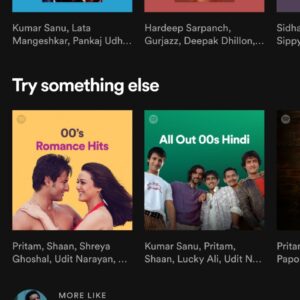 It immediately feels like clicking on it. This trend also has taken over other companies. You must have seen it while using the internet. Social media websites are also using bold and brighter colours. It is helping companies by getting more customers. 
3. Illustrations and Icons with different colour patches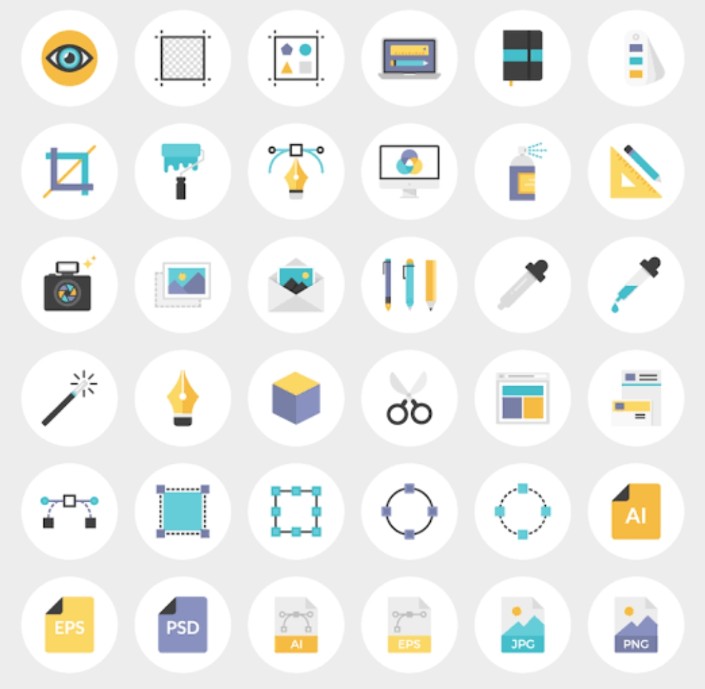 Icons are indeed the main thing in the marketing world. Icons generally share those messages which people aren't able to tell. Companies are using colourful icons with bold backgrounds. The disparity is beautiful and eye-catching. 
The illustration was an old thing. Used a while ago. But now it is getting its position back. Earlier it was taken by stock photos and images. Simple icons and sketches make a beautiful illustration.  It looks simplistic and very much pleasing to the eyes. 
People tend to like all these illustrations and buy the product. The illustration is one of the main components or trends of graphic designing. Now, 3D icons are also in use. The primary objective is to create more coloured visuals which make a good impression on customers. 
4. Geometric shapes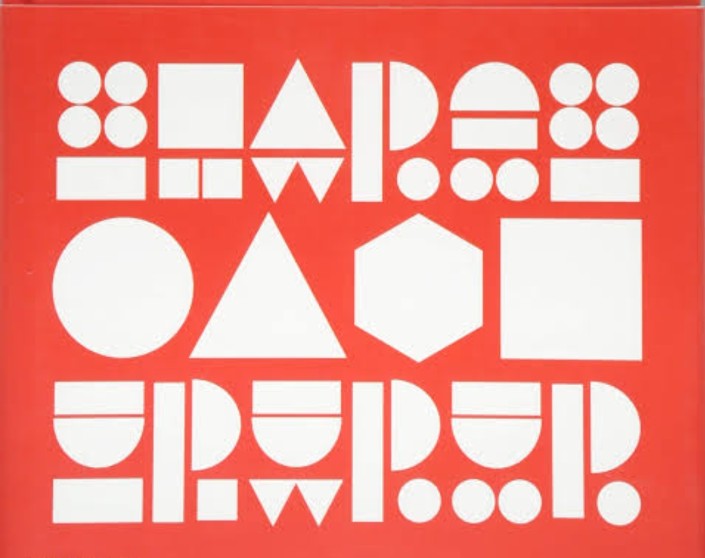 Geometric shape always provides a modern and decent look to the layout.  They are known to be perhaps the most crucial elements that make it modest for the brand to attract the eyes of buyers where it requires them to go.
The main thing is that geometric shoes can go with any colour possible so, it creates the design eye-catching. The simple and clean designs are coming into play which are fulfilled by geometric designs. The abstract shape of different colours has been used on the front pages of the websites. It engages more customers on the website which in the end become potential customers. Because these shapes are attractive. Also, while editing many things can be written on these shapes which can also provide details about the company and its products. 
Conclusion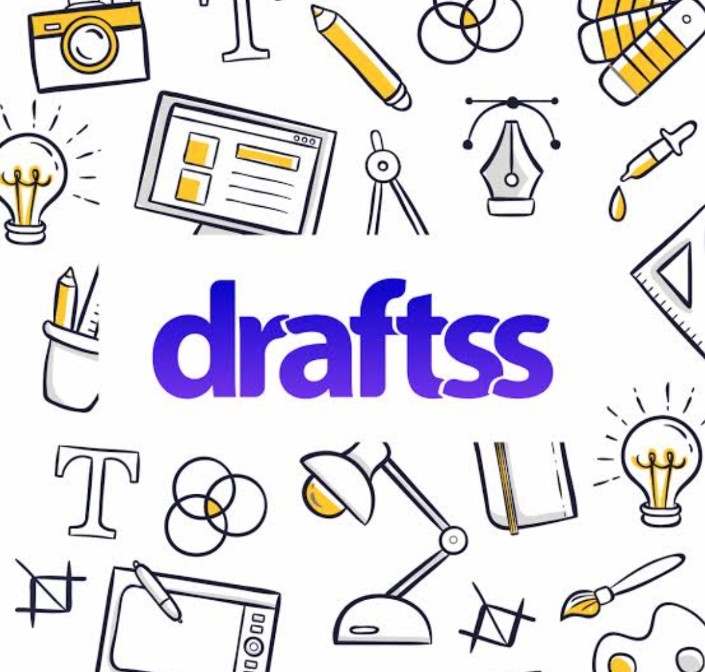 It can be concluded that graphic design is a very important part of website and template creation. Also, it is very helpful for the companies to socialize their products. It is obvious that every time new trends will come and create phenomena in the market. So, the above paragraphs talk about that only. 
All the things related to graphic designing, trends can be provided to companies by Draftss. It is a company that provides unlimited graphic designing tools.
Graphic design tools and services used by graphic designers or companies are available on a website known as Draftss.
For all these brands which are trying to create brand merchandise, Draftss can help them to achieve that. They have many services which can help them to create it, without any brand failure. And also, they help to make advertisements and visual designs.
Brands from different genres are using social media for graphic designing for more up-gradation. 
If you want a good experience and want to improve productivity then Draftss is the best website for your business. Some of the services delivered by Draftss are unlimited graphic designs, WordPress, Webflow, HTML, Illustrations, Websites and many more. Draftss provide more than 73 types of layouts and code services. Other than this Draftss also have Graphic Design, Logo, Web UI/UX, App UI/UX, Complex Illustrations, Pitch decks, Podcast Covers, Banner Ads, etc. These all services are necessary to create a good blog. Draftss have 10 years of experience in the graphic designing industry. All the available designs for use on the website are at a nominal cost. Customer support is fast and responsive. Other companies provide a single designer but Draftss provides a complete design team. You can look at many designs on the Draftss website.