Nowadays, everyone is using social media. It is like a trend, everyone is busy posting pictures and videos of themselves. And also sharing different kinds of stories. All kinds of news are available on social media, people don't need to read newspapers. They just have to open any of the social media platforms. They will get all kinds of news there. 
Just one week back, all over the world, the Olympic games were very famous. All over the digital media, we were getting news and stories about different Olympic games. 
Instagram was full of appreciation for the players who won different medals for their respective countries. Other platforms like Facebook, Twitter have also given the news about the Olympic games. 
There is no doubt that the 2020 Tokyo Olympics will be the remembered edition in the history of the Olympics due to the Covid-19. Due to the spread of the virus, Olympics was postponed. 
Restrictions While using Social Media Related to Olympics Games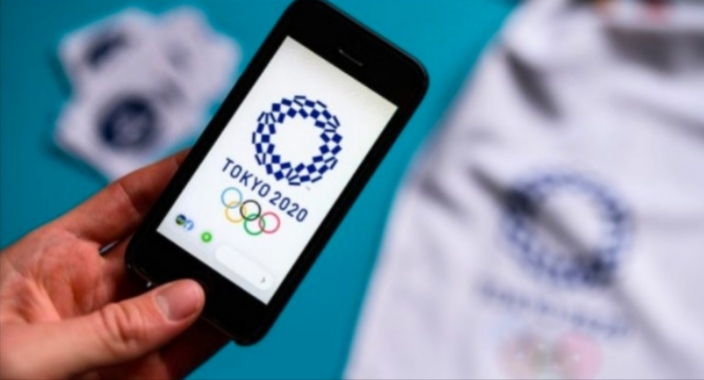 Posting videos on different social media platforms were not allowed, this was applicable only if the videos had been made in Tokyo Olympics. These restrictions were not only for the people but also for the athletes. Details were said by International Olympics Committee to safeguard the broadcast rights.
During the Olympics, one famous Jamaican gold Medallist named Elaine Thompson-Herah was blocked from Instagram. As she posted videos of her win under 100 and 200 meters races on Instagram where she has 310,000 followers. She violated the broadcast rights. During that period she was blocked from Instagram. 
From famous social media platforms like Instagram, Facebook, etc, all the videos were removed related to the Olympics. This was done for safeguarding the broadcast rights. There was an announcement related to this that people and athletes can post still pictures of games and performances. But the videos only belong to the rights-holding broadcasters. These kinds of restrictions are there. Still, athletes can talk to their family members. Or video calls them after winning the medal. There was no restriction about that. 
Olympic Sponsors/brands and work on Social Media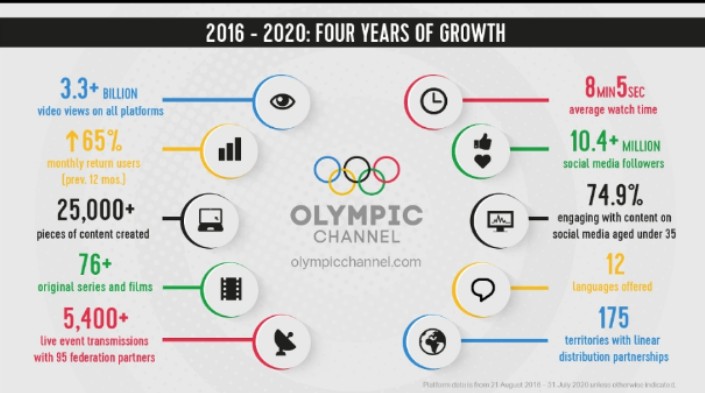 As the Olympics is one of the biggest sports events in the world, it is obvious that there will be many partners and sponsors/ brands of the games. Some of the famous sponsors/brands were Coca-Cola, Airbnb, Alibaba group, Toyota, Panasonic, Samsung, Bridgestone, P&G, etc. These all are worldwide partners. Some of the Olympics Gold Partners/ brands were Asics, Canon, SMBC, Fujitsu, Meiji, etc. Apart from these partners, there were Official Olympics partners, such as Ajinomoto, Kikkoman, Mitsubishi Electric, Nissin, Japan Airlines, etc. 
These all partners were very active on different social media platforms. They were just posting congratulations and appreciation posts on social media platforms. These posts have not only encouraged the athletes but also helped these famous brands to get a good position worldwide. Some of the companies have designed their websites with the theme of the Olympics.  
These sponsors have also given different products to the Olympics federation. The sportswear of the official Japanese delegation was developed by Asics in the Tokyo Olympics 2020. Other than this Meiji has also helped people grow through their Sports and Nutrition activities in the Olympics. Many other brands have likewise done some of the promising activities in the Olympic games. 
Information About Brands and how they promote their product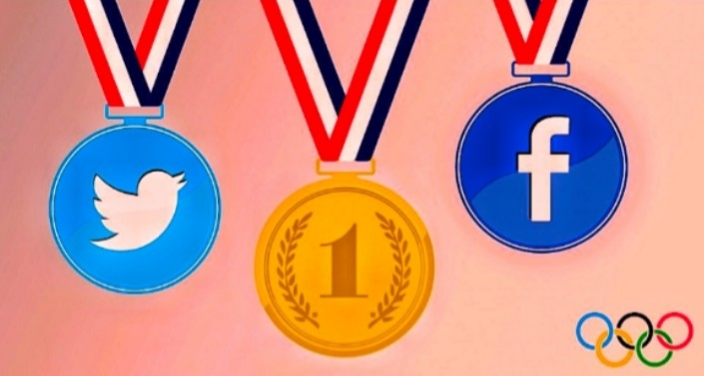 On social media, these brands have posted many pictures of them distributing their products and organizing different activities. Brands are using social media to post the advertisement of their products. But they are using athletes in place of actors. Bridgestone company has made an advertisement with Mary Kom, Saina Nehwal, and other athletes. 
Coca-Cola, a world-famous beverages company had also made an advertisement linking the Olympics and its sports. Coca-Cola x Olympic advertisement crusades wherein the Summer Olympics in Rio in 2016, where the organization arrived at 500 million web-based media impressions for its #ThatsGold crusade.
Airbnb has been hosting for the last three years. It becomes a partner of the Olympics in 2019. It has allocated approximately 440 million sponsorship to support athletes. 
All these brands have been distributed in the same way and these are done using different social media platforms. 
Olympics Social Media Clubs/Profiles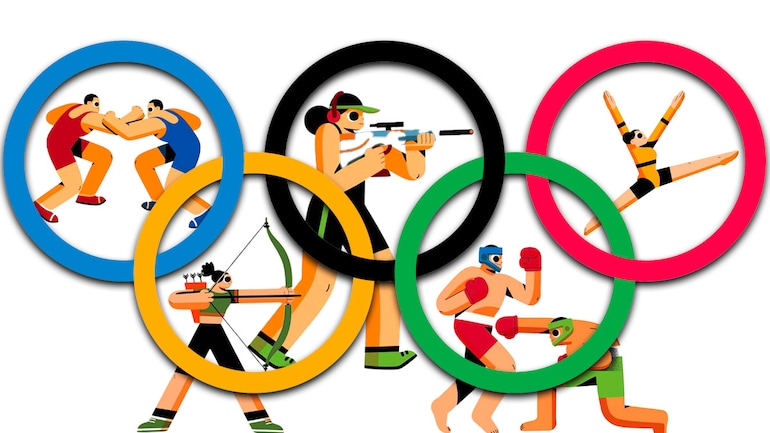 We all know one thing that today's generation cannot live without the internet. They are living their life using mobile phones in their hands. The internet has become a trend that recent figures indicated that a teen speed at least 31 hours per week online. 
Now, IOC had also targeted young audiences towards the digital media to encourage them to watch and show their love towards the Olympics. There are pages available on Facebook and Twitter which show different Olympic Sports events. On Instagram, the Olympics page has 5.3 Million followers and 5816 posts related to all the sports held in the competition. For all the channels and websites available on the web, graphic designing and web design is a very important factor to consider. because, if the website is not engaging then no one read or see anything on it. So, different tools and websites are available which help to make an engaging website. One of the best websites is draftss. They provide many services related to websites. All the necessary information is available on their respective website. 
Teens are getting engaged in different activities related to sports. This is all because of the Olympics Social Media presence. There are many profiles created by people who love sports and the Olympics, and they share different event pictures. People are following these profiles to get some knowledge about the Olympics and sports. 
Covid-19 and raise of Social Media in Olympics 

There was a time when athletes can share their winning moments with their family members but now in the Tokyo 2020 Olympics, they were not allowed to bring their family members with them. This was because of the Covid-19 restrictions. These restrictions were not only in the Olympics but all over the world. 
People can not go out of their homes, restricted to do anything outside. Working professionals are working from home. So, because of these things Olympics got more views than other times. There was an increment in social media presence. 
Social Media presence in Olympics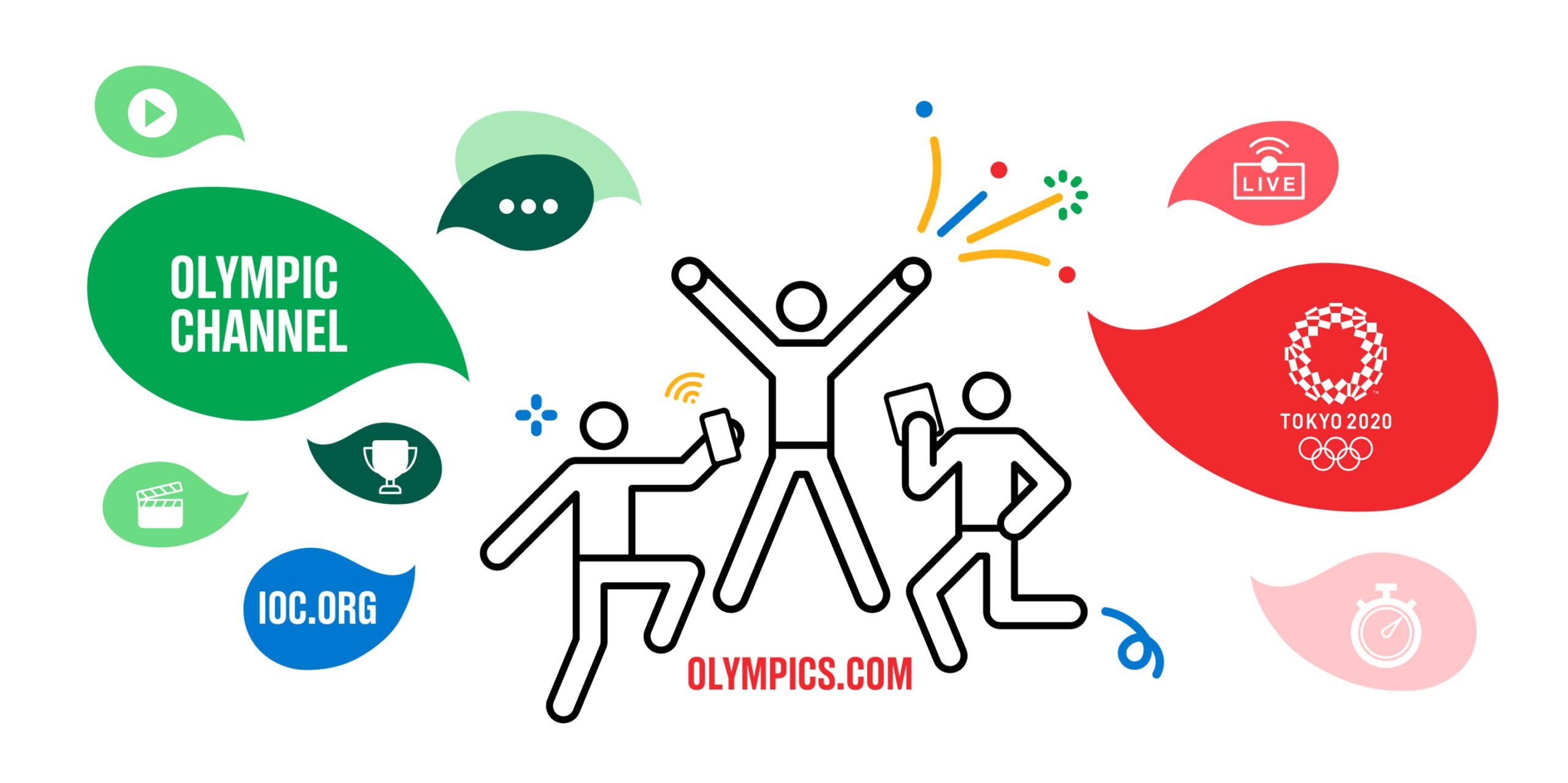 Some of the athletes become influencers on Instagram, Facebook, Tiktok, etc. Athletes not only shown their winning moments but also got love from their followers. Athletes had shared winning moments, training routines, tips to stay in shape. This has helped lots of people all over the world. This had only possible because of the social media platforms available for us. Also, many channels related to the Olympics have been using widgets on Instagram to make it more engaging. 
In all the sports events an area was created where athletes can interact with their parents and family members. Social media platforms or video calls are the main medium in the Olympics to connect with their family members after the sports event. These all things had made one thing that televisions are not only meant for the fans to view sports events. But now they can follow their beloved athlete's social media and can watch online on the broadcasting authorities.
Watching the Olympics is very easy
To watch Olympics sports events, people had used website streaming platforms. The viewership on NBCOlympics.com and the NBC Sports app of Tokyo Olympics 2020 was 72 % which is more than the Rio Olympics 2016. 
There were 20 social media and digital platforms offered by Tokyo Olympics through which people can follow their loved sports events and athletes. This time everything was available on the web and on social media. It helped many people to watch it anywhere at any time.
Five-year logo there was no streaming website or a famous social media platform where you can get all the information about the Olympics but no there are numbers of social media platforms and streaming sites where you can watch your favourite sports event and follow your favourite athletes. 
Conclusion 
 It is clear from the above details that social media had played a very crucial role in Olympics. From details of the sports event and distribution of medals. All these aspects are available on different social media platforms. Brands had also used social media for marketing purposes. It can also help to generate funds for the Olympics. Drafts can fulfill all the necessary aspects. If you want a good experience. And want to increase productivity then draftss is the best website for you. Services provided by draftss are amazing. Some of the services provided by draftss are unlimited graphic designs, Webflow, WordPress, HTML, Illustrations, Websites, and many more. Draftss provides more than 73 types of designs and code services.