It is said that everyone who wanted to leave a mark on the world had someone or the other to look up to. The world of technology moves very quickly. This can make idols out of normal people in a very short period of time. It a world which advances this rapidly, you need some reliable figures to guide you – that is, you need the best product makers. In order to stay on top of all things tech and product, you need to follow the top product makers and managers. We have prepared a list of the best product makers who will perhaps inspire you to take a more active role in this vast world of technology.
Here are 16 must-follow product makers for your side-project motivation.
1. Julie Zhuo
Twitter: Julie Zhuo
Julie Zhuo is the Vice President of product designing at Facebook. Having completed her course in Computer Science at Stanford, she joined Facebook in its early stages, way back in 2006. She started as only a product designer, and gradually became the Manager, Director and finally, the Vice President. She is a great example of how you can attain a stable product management career path by staying within the company, and evolving both vertically and horizontally. Zhuo has also written a book about her journey which is called The Making of a Manager.
---
2. Josh Fechter
LinkedIn: Josh Fechter
Josh Fechter is a renowned author and business consultant. He has co-founded and is the current CEO of Squibler. It is a helpful app which allows authors to correct their grammar and finish their writing in a shorter span of time. Fechter is very involved in the content marketing discussions on his blog. He is particularly interested in successful launch strategies and growth hacking visibility across the key marketing platforms.
---
3. April Underwood
Twitter: April Underwood
April Underwood is the Chief Product Officer Slack. Before achieving this position, she has spent substantial time in some of the top tech companies. She began as an MBA Intern at Apple, then she became Senior Partner Technology Manager at Google, Director of Product at Twitter and VP of Product at Slack. After working as the VP of Product at the company for four years, she was made the Chief Product Officer.
---
4. Alex Davis
Twitter: Alex Davis
Alex Davies is the Staff Product & Growth Manager at Mozilla. He initially worked as a Growth Hacker in several companies, after which he joined Mozilla as Growth Engineer. A year later, he was promoted to Staff Product Manager for Firefox Accounts & Sync. You should definitely follow Davis in order to know about the advantages Growth Hackers have when switching to Product.
---
5. Gibson Biddle
Twitter: Gibson Biddle
Gibson Biddle is a former VP/CPO of Netflix and Chegg. In the '90s, he was already the SVP and VP of Product Development and Management for Mattel and Sega. After that, he became a consultant and was recruited by Netflix as VP of Product Management. During this period, Netflix grew from 2 million members to 13 million members. Biddle has now become an Executive-in-Residence and mentor for various start-ups.
---
6. Kimberly Berls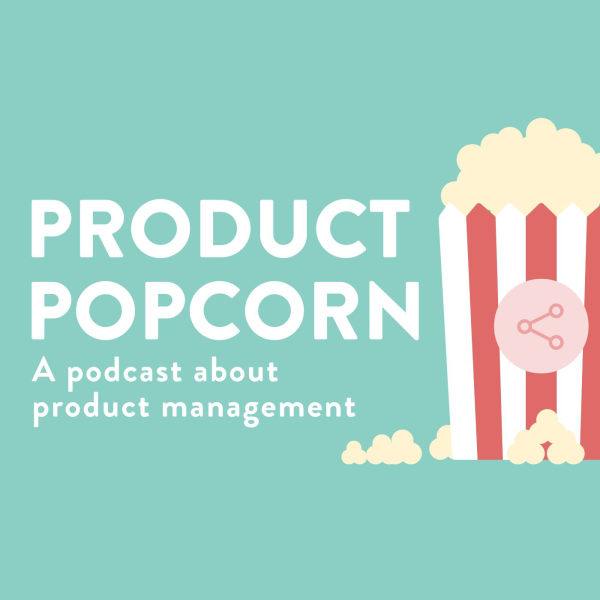 Twitter: Kimberly Berls
Kimberly Berls is the Senior Product Manager at Helix. Prior to this role, she spent a couple of years at Oracle as Senior and Principal Product Manager for their Social Cloud within the Oracle Marketing Cloud. She documents her rants and shares them with her followers in the Product Popcorn podcast and blog. The podcast is also the perfect place to hear the latest on product management theories and techniques.
---
7. Eugene Wei
Twitter: Eugene Wei
Eugene Wei is a former Head of Video at Oculus VR. He began his career as a product manager when he became Amazon.com's Group Product Manager in 1997. In the next couple of decades, he had held executive product positions in Hulu, Erly, and Flipboard. After his role at Oculus VR, he is now working on some of his own ideas which involve the intersection of media and technology. Drawn from his vast experiences, he undertakes very insightful and extensive business analyses on his blog, Remains of the Day. You should definitely follow him on Twitter in case you want a shorter, up-to-date window into his vision of the current product scene.
---
8. Ryan Hoover
Twitter: Ryan Hoover
Ryan Hoover is the Founder of Product Hunt. It is a place for tech creators to share their newest proposals with the community. After that, they are upvoted and commented on. This helps everyone find out about products or features they would not have heard about otherwise. The website is very helpful for conducting product launches or simply testing an idea with the wider community. Hoover is also an investor and shares his insights on the newest additions and proposals in the product sphere on Twitter.
---
9. Jason Fried
Twitter: Jason Fried
Jason Fried is the co-founder of Basecamp, as well as its current CEO. It is a software solution to organize teams around tasks in a smooth and centralized way. He discusses all his views on entrepreneurship on Twitter. He even writes a column, sharing his experiences, on Inc. Magazine. Fried has also published a number of books with other writers. In these books, his chief emphasis is on making work simpler, better organized and less crazy.
---
10. Josh Elman
Twitter: Josh Elman
Josh Elman is the Vice President of Product at Robinhood, a fin-tech app. He is also on the board of various other big tech companies. He began his career as a Product Manager Intern about twenty years ago. Since then, he has worked as Senior Product Manager in some of the really big names in the tech world, like – Facebook, Twitter, and LinkedIn. He is also very involved in investment and innovations in the product sphere, and he about these and other tech transformations on Twitter.
---
11. Andrew Chen
Twitter: Andrew Chen
Andrew Chen is a renowned consumer startup investor and also the co-founder of one of these startups. Earlier, in his long career, he had held positions of Director of Product Marketing and Growth Leader at Uber. He has also been Board Member at Atrium and Envoy and General Partner at Andreesen Horowitz, the venture capital firm. He shares his insights on consumer products, marketplaces and SaaS on his personal website.
---
12. Nir Eyal
Twitter: Nir Eyal
Nir Eyal is a writer, consultant, and professor who teaches about the intersection of psychology, technology, and business. Since 2003, he has been the co-founder of two tech companies. He has taught at the Stanford Graduate School of Business and the Hasso Plattner Institute of Design, Stanford. Eyal's book, Hooked: How to Build Habit-Forming Products is based on his years of research, consulting, and practical experience.
---
13. Mariya Yao
Twitter: Mariya Yao
Mariya Yao is the Chief Technology & Product Officer at Metamaven. She started her career by founding Xanadu Creative. Then, after five years, she was a published author at Forbes and the Editor-In-Chief for TOPBOTS, an AI business publication. She, along with two other writers, wrote a book called Applied Artificial Intelligence: A Handbook for Business Leaders, which tells you everything you need to know about AI.
---
14. Scott Sehlhorst
Twitter: Scott Sehlhorst
Scott Sehlhorst is another successful product manager and strategy consultant, who focuses on enterprise transformations. He is also a product management lecturer at the Dublin Institute of Technology and Lviv Business School. His lectures basically emphasize on advanced degree-programs in product management and technology management. Sehlhorst has also worked with companies like Hewlett Packard, Orange, Dell, and IBM, helping them with investment strategies.
---
15. Ken Norton
Twitter: Ken Norton
Ken Norton is the Product Manager and a partner at Google Ventures. He basically provides product and engineering support to over three hundred companies like – Uber, Nest, Slack, Foundation Medicine, and Flatiron Health. Earlier, he was a group PM at Google. During those years, he led product initiatives for Docs, Calendar, and Google Mobile Maps. In his Twitter page and his personal website, Norton has written extensively about the art of product making and management.
---
16. Don Richard
Twitter: Don Richard
Don Richard is the Product Manager at Verizon, based in New York. He initially worked as a Legal Writer and Attorney for different companies. Then, he became the Business Development Executive for LiveNinja, and gradually moved up to Partnerships Lead. After that, he founded Coin Labs, payment and digital commerce consultancy, and became its Principal Consultant. Hence, he has managed a pretty good transition. You should follow him on twitter to learn more about product management.
Product Making is an art, and the above-mentioned entrepreneurs have made and managed products gracefully, for several companies, over the years. So, these were the top 16 product makers who, we think, are likely to inspire the budding entrepreneur within you. If you have already found others who deeply inspired you, do tell us about them in the comments section below.