Introduction
Great designs make you look great. It's that basic. Incredible graphics permits you to establish a positive first connection with your prospective clients and visitors. People develop assumptions and suppositions surprisingly fast. Then again, it takes significantly more effort to have a change in perception after an early introduction is made. Stylishly satisfying and expertly strategic designs will make people structure positive assumptions about your products, services, or brand. Now that is what Draftss and Delesign do.
Delesign comes with unlimited designing services and subscription packages for its clients with a team of graphic designers. A service provider that lets you select a designer, work with it and create beautiful projects. Draftss is another service provider that equips its clients with a full-fledged team of graphic designers and web developers. With a number of amazing projects worked out, Draftss acts as a one-stop solution provider for founders, freelancers, start-ups, businesses, and agencies.
So which one should you go for? What is it that you need and what is it that these service providers have to offer you?
Hence, among hundreds in the industry for you to choose from, here's a comparison between another set of the two graphic design service providers – Draftss & Delesign. Let's research more about the two options and their services and help you go ahead with making a better choice for your design and development requirements.
Read the previous article review about Draftss & Design Buffs here.
In this piece of the guide, we have tried to explore the dimensions of the services provided by Draftss as well as Delesign and thus, aim to conclude a better option for the type of requirements a client may have. 
Draftss – Overview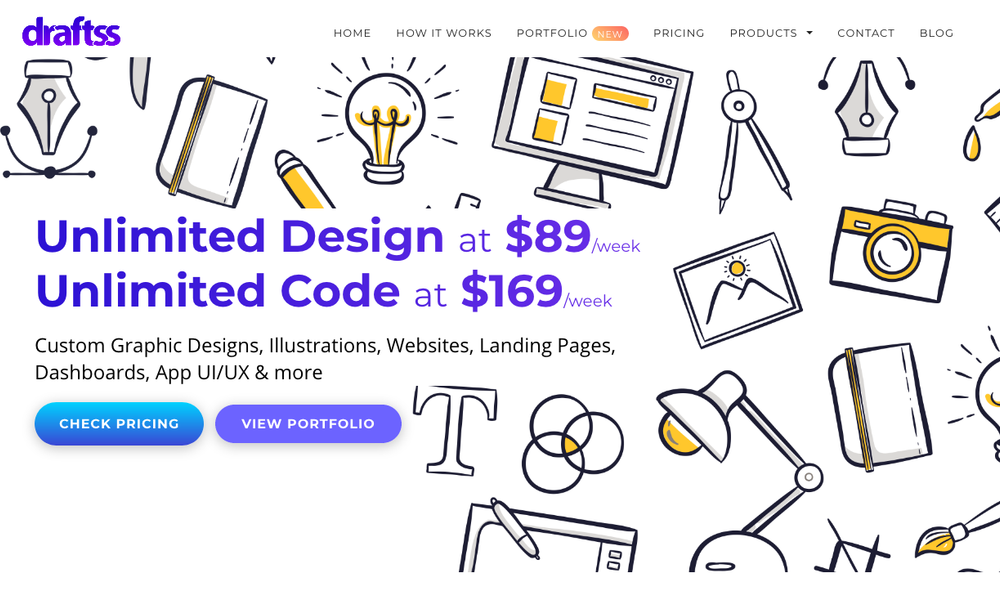 For all your designing as well as web development needs, Draftss is a one-stop solution. One of the very rare options in the industry, Draftss provides both, designing as well as web development services. With qualitative designing services in the form of unlimited graphic designing packages that can be subscribed in a very affordable price range is what Draftss has to offer.
Affordability and flexibility in all of its packages and subscription options make Draftss a very feasible option for a business of any size and revenue. In addition, Draftss is backed by a number of reviews, for its flexibility, consistency, & speedy services. Draftss allocates highly specialized designers for each of the specific requirements of the clients and hence produces excellent designs.
With another very rare option, Draftss comes to rescue its clients from bad design at just $89 per week apart from its monthly subscription options.
Delesign – Overview
Delesign comes with monthly packages of its unlimited gra[hic designing services. With a team of designers and support services, Delesign offers a range of designing services for all of its clients.
Delesign offers a designer to its clients for a package chosen. Delesign also offers some of its pre-designed graphics for free. A user can visit the website, browse the free designs, and download the designs in the formats available. The service provider also offers to select a time on which is divided from 6 am to 4 pm as well as 6 pm to 4 am. The packages it offers are billed monthly and annually. Weekly packages are not available with the service provider. The designer can collaborate with the client via slack, email, or the client portal. The packages with Delesign also come with 15 days money-back guarantee.
Pricing – Draftss vs Delesign
The subscription-based pricing model has been taking the market by the storm.. Both of these service providers work on the subscription-based pricing model and some really attractive and affordable services to offer.
Let's explore the pricing model of the two competitors and find out the hidden intricacies.
Draftss Subscription Cost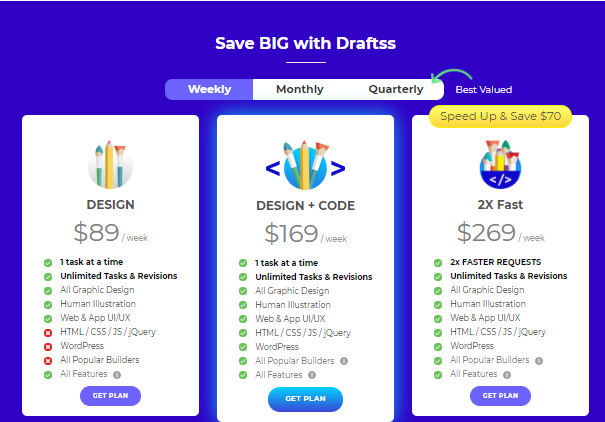 Draftss has a plan for all. A number of service providers only offer a monthly or an annual package. Draftss is different! It offers its clients to subscribe for Weekly, Monthly, Quarterly & specially customized Annual Plans.
To be noted here is the weekly plan offered which is very rare to come across a service provider in the industry. It is best suited for the clients and businesses looking for smaller tasks to be worked upon.
Draftss is very lucrative in terms of its pricing model for all the businesses. While comparing the pricing model of Draftss with all the other service providers, the subscription prices are fairly low and highly affordable. This makes it very easy for the clients to subscribe to the packages at Draftss and get the projects worked out swiftly with a highly skilled team of designers and developers.
Delesign Subscription Cost
Delesign come with a balance of flexibility with its subscription plans. A client has a choice to opt for billing the packages monthly or annually. The packages come with 15 days money-back guarantee and have an easy on-boarding process.
Delesign comes in just two packages. So while it comes with flexibility in the billing process, there's a lack of choice of options while considering to go ahead with a subscription plan with Delesign. The unlimited graphic design service named as Graphic Designer Package is priced at $349 per month when billed monthly. The same package when billed annually goes down to $325 per month. Another package that is offered by the service provider is a Senior Designer Package. This package is billed at $499 per month when billed monthly and goes down to $449 per month when billed annually.
There's no plan offered by the service provider for a client who might look for a package with a design requirement for a shorter duration of time. The service provider also does not offer packages according to the specifications for individuals as well as businesses. It caters all of them with the same packages.
Services Offered by Draftss & Delesign
One of the many important reasons people go for service providers is to dodge and avoid the hustle and efforts required in the process of hiring an in-house graphic designer, coming up with ideas, and getting a suitable output from the complete process.
With new-age service providers and graphic design agencies like Delesign and Draftss, you get to skip all of this hustle and directly hit on to a great output of designs. Let's have a quick look at what services are offered by the two service providers and how are they important.
Offering by Draftss
Draftss comes with ease. With options and packages for all, Draftss has something to offer to everyone. Starting from weekly packages for projects of shorter duration to monthly packages, quarterly packages, and annual packages, Draftss comes with flexibility and affordability with a very wide range of services to choose from.
Draftss has various teams of professional designers and web developers. Each of the clients is equipped with a team of full-fledged team of designers and developers to work on the projects. Each client is also supported by a dedicated project manager and thus brings speed, smoothness, and quality to the complete process and the final output. The measures are taken by the service provider to ensure the timely delivery of the project because of which the client is also empowered to extract the maximum value out of the subscribed package.
Draftss is a rare option to be provided with graphic design as well as web development at. With highly affordable packages, you get to have a very minimized turnaround time, quality services, great support, and thus, value for money.
Offerings by Delesign
Delesign comes with its two unlimited graphic design packages which are made for individuals as well as businesses. It might be difficult for the individuals to go for a graphic design package as costly as offered by Delesign, but businesses might find it affordable.
Delesign works in a model to provide a designer to the client to work with and create beautiful designs. Clients, however, do not get to have a designing team like the one at Draftss. A designer gets to collaborate with the client via three modes – slack, emails, and client portal. A client however needs to go to the client portal to submit a design request with the service provider and then can select a time zone to collaborate with the designer. Thus, the quality of the design does not depend on anything other than the skills and knowledge of the designer.
Let's have a sneak peek into the services offered by the two available in a wide range:
| | | |
| --- | --- | --- |
| Services Offered | Draftss | Delesign |
| Letterheads |  ✔️ | ✔️ |
| Logo | ✔️ | ✔️ |
| Branding With Brand Guide | ✔️ | ❌ |
| Human Illustrations | ✔️ | ✔️ |
| T-Shirt Design | ✔️ | ✔️ |
| Stationery | ✔️ | ❌ |
| Book/E-book Cover Design | ✔️ | ✔️ |
| Packaging | ✔️ | ❌ |
| Banner Ads | ✔️ | ✔️ |
| Infographics | ✔️ | ✔️ |
| Social Media | ✔️ | ✔️ |
| Pitch Deck | ✔️ | ❌ |
| Flyer | ✔️ | ✔️ |
| Brochure | ✔️ | ✔️ |
| Newsletter | ✔️ | ❌ |
| Icon | ✔️ | ✔️ |
| Podcast Cover | ✔️ | ✔️ |
| Mascot | ✔️ | ❌ |
| Photo Retouching | ✔️ | ✔️ |
| Web UI/UX Design | ✔️ | ✔️ |
| App UI/UX Design | ✔️ | ✔️ |
| Poster | ✔️ | ✔️ |
| WordPress Development | ✔️ | ❌ |
| Artworks | ✔️ | ✔️ |
| Elementor | ✔️ | ❌ |
| White Labeling Services | ✔️ | ❌ |
| Album Covers | ✔️ | ❌ |
| Amazon Graphics | ✔️ | ❌ |
| Awards | ✔️ | ❌ |
| Background Removal | ✔️ | ✔️ |
| Label Designs | ✔️ | ✔️ |
| Business Cards | ✔️ | ✔️ |
| Menu Cards | ✔️ | ✔️ |
| Post Cards | ✔️ | ❌ |
| Powerpoint Templates | ✔️ | ❌ |
| Promotional Items | ✔️ | ✔️ |
| Hero Images | ✔️ | ❌ |
| Gutenberg Builder | ✔️ | ❌ |
| Beaver Builder | ✔️ | ❌ |
| Divi Builder | ✔️ | ❌ |
| WP Bakery | ✔️ | ❌ |
| Visual Composer | ✔️ | ❌ |
| Oxygen Builder | ✔️ | ❌ |
| HTML/CSS | ✔️ | ❌ |
| Landing Pages | ✔️ | ❌ |
| Catalogs | ✔️ | ✔️ |
| Trade Show Graphics | ✔️ | ✔️ |
| Email Designs | ✔️ | ❌ |
| Wireframe Template | ✔️ | ❌ |
| Billboard Designs | ✔️ | ❌ |
| Sticker Design | ✔️ | ❌ |
| Google Display Ads | ✔️ | ❌ |
| Blog Design | ✔️ | ❌ |
| Photo Manipulation | ✔️ | ✔️ |
| Disk Cover | ✔️ | ❌ |
| Merchandise | ✔️ | ❌ |
Delesign equips its clients with a designer and no designer can have all the skills. Hence, Delesign comes with a few limitations. While the pricing is fair, no client would like to face the difficulties in the range of services just because of the limitations in the skills of your selected designer.
On the other hand, Draftss comes with a vast range of services & offerings. It acts as a one stop solution by offering a wide range of services in designing as well as development. Draftss also serves all the technological needs of the clients by supporting a wide variety of software programs like CorelDraw, Photoshop, Illustrator, Indesign, Adobe XD, Figma, Sketch, Powerpoint, Keynote, WordPress & Page builders.
In other terms, Draftss can get anything done for you if it is possible to design and develop in the supported software programs.
In addition, Draftss has been in the industry for the last 10 years and has successfully served a number of leading businesses. The best quality of Draftss is:
It is highly responsive.
It's Fast & highly responsive services.
Equipped with a very strong team of designers and coders.
Putting the long story in short, Draftss has to offer a service that is highly responsive, quick, and efficient.
Portfolio – Draftss vs Delesign
Ever been to a website and judged it through its work done in the past? That's what portfolio does for you. It helps you judge a service provider and its services so that you may know what the service will look like when its delivered for you. Let's have a quick look at the portfolio of these two service providers.
Portfolio of Draftss
Draftss, because of its highly diverse and long list of services, seems to be highly versatile, diversified, and and extensive while talking about its range of services.
The portfolio of Draftss comprises of the particulars like logo, t-shirt designs, packaging designs, web and app UI/UX, and other designs among many. Thus, the portfolio at Draftss comprises of everything a client might be looking forward to avail. For the parameters of quality, customer experience, and attention to the sharpness of the designs, a number of testimonials and feedback show Draftss to be a very positive add-on for all its clients and customers.
Portfolio of Delesign
Delesign says anything you can describe is what they can create. Delesign showcases some of its past work as a sample which looks good enough to be acknowledged. Motion graphics are good, and the graphic design can be termed as fairly well designed. Backed up with a few good testimonials from the previous clients, the services seem to be reliable at least. Although the overall value for the price to be paid completely depends on the graphic designer you get to serve you which becomes a major point of concern.
Quality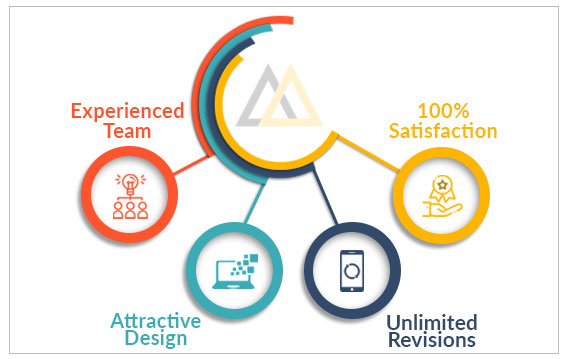 Quality at Draftss
Draftss has been in the graphic design industry for a long time and has worked with a number of clients and organizations on a number of tasks related to design as well as development. Draftss has a team of brilliant designers and highly skilled developers. With such an efficient team and effective approach, Draftss has managed to design a process for all its aspects to be smooth, quick, hassle-free, and thus qualitative!
Draftss also do not just let any member of the team take on a task. It has got a full-fledged team of designers and developers and thus it allocates only the specialized members to work upon a project. Draftss collaborates with the clients over a number of platforms which makes it easier for clients to collaborate, unlike other service providers. Keeping the clients updated and completely in the loop of the designing process also makes it easier & reliable for clients to have the designers at their service.
Quality at Delesign
Delesign seems to have a great portfolio overall but the value and quality of the service depend upon the graphic designer you get to have from the service provider.
The first point of concern that comes here is the skills and knowledge of the designer. As the client is equipped with only one designer, the quality of the designs is just dependent upon the one! Pricing is another point of concern for any client while subscribing to a package with Delesign when Draftss gives services that are highly qualitative at much lower pricing.
Design – Draftss vs Delesign
The quality and designing process depends on the offerings and services of the service provider. Drafts is a very easy solution for the clients to hire a full fledged design team while Delesign is a quick servicing to get a designer on-board. Let's have a look at the design aspects of the two service providers.
Design at Draftss
Designing at Draftss is easy! With a highly supportive team of designers and developers and a process that is smooth and hassle-free, Draftss has made the designing process feel so good for any client. Subscribing for a package at Draftss is easy too. Going up on the platform, choosing a plan, and getting on-boarded is the easiest thing. Once you are on-boarded, you just have got to sit back, relax, and approve the designs.
With a full fledged team of designers and a dedicated project manager at your service, Draftss let's you enjoy and focus on more important things while Draftss does the most important thing.
Design at Delesign
Delesign might have a good team of designers working with it as per their portfolio. But the point to notice here is that the service provider is not offering the complete team of designers but just one of the many designers it has. It also comes with some add-on services like 15 days money-back guarantee, free pre-designed graphic designs, and some initial discounts.
The designing process at Delesign is executed through its web platform itself where the service provider manages the onboarding process and task submissions. The execution of the designing work then proceeds upon Slack workspace or any tool that the client uses for its team to collaborate over.
Development – Draftss vs Delesign
Most of the things you get designed are needed to be developed as well. Ever thought about it? Well, quality web development services play a very critical role in growing a business. Thus, development becomes another major aspect of comparison for the two leading service providers. Draftss makes it easy for its clients to do more upon the same platform.
Developmemt at Draftss
Draftss not only designs apps & web UI/UX for startups, founders, entrepreneurs, & businesses but also helps in the development of the designed particulars. This feature is very unique to Draftss and can be found rarely with any competitor agency. Draftss works well on the critical factors of designing, speed, mobile responsiveness, & overall health of the digital platforms of its clients.
Further, the list of services of Draftss helps the clients build upon the software programs like HTML/CSS, WordPress, Page Builders, & Elementor, among many others. Thus, providing the solution for the development of the designs & web platforms, Draftss has a big edge here over other similar service providers in the industry. A business may avail both the facilities from Draftss and may not have to look for two different options to get a design from one and get the development done from another. 
No Development at Delesign
Delesign comes with a few limitations and development is one of the many. Delesign clearly has got no services for the web development and coding/programming aspects. It also does not offer any development upon any of the CMS platforms as well. Thus, for a package costly enough, a client may have to look for a different service provider if there comes any requirement for web development or programming.
Process – Draftss vs Delesign
On-Boarding
What's better than a quick onboarding process and getting onto work. That's what Draftss does!
The on-boarding process at draftss is quick and simple.
Visit the website and choose a plan.
Fill out the form for on-boarding and done!
The team gets back to you and gets you going!
The on-boarding process at Delesign is done upon its web platform itself. The process is however simple – choose a plan and get matched to a designer. You can then submit a design request on the web platform and start working with the designer. Once you are satisfied with the design, you can then download the file and use it.
Task Submission
For the clients on board with Draftss, the service provider follows a simple & very smooth process. To cater to the ease of communication, Draftss has a channel for all. Therefore, you can use E-mail, Trello, Slack, Whatsapp, Telegram, and just about every other project management tool that you have been using OR the submission form by Draftss to submit your design tasks. This makes the submission process very handy & easy for the clients of Draftss.
On the other hand, Delesign lets you submit a design request through the web portal of the service provider or through email. This however makes Delesign a little less resourceful and accessible in comparison with Drfatss which at the same time offers a wide range of option to get in touch and submit design requests.
Revisions

Draftss gives you revisions until & unless you're satisfied with the design upon your screen. You don't like it? No problem! Draftss will revise it. Draftss understands the importance of revisions and hence allows the clients to ask for as many revisions as required. Therefore, it's not a problem if the first output does not fit the best! The clients at Draftss always have got a second chance.
Similarly, with the monthly subscription packages offered, Delesign also offers unlimited revisions of the designs.
Finalizing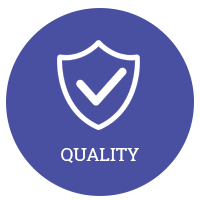 At Draftss, clients finalize the design only when it is exactly what is needed. Therefore, until and unless it is perfect, it is not finalized. The client is also offered a number of options of format to get the designs.
Delesign also offers the same service. They do offer their clients to finalize the designs and download the source files when satisfied.
Communication – Draftss vs Delesign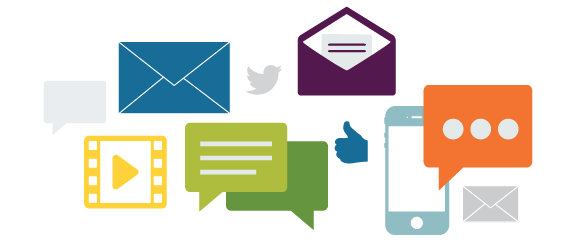 Communication plays a very critical role in avoiding mistakes and making the process even more smooth for both clients as well as the service provider. To make the communication effective enough, it is very important to offer comfortable and handy channels of communication for it to be more frequent and informative.
Communication at Draftss
Draftss has a communication channel for all. One of the most important aspects of communication is ease and comfort. Draftss offers all its clients the flexibility to communicate over a number of channels depending upon the clients' comfort and thus becomes way more approachable and handy to converse with in comparison to any of its competitors. Thus, the more is the communication between the clients and the designing team, less are the chances of mistakes to happen.
Draftss offers its clients to communicate with the design team over a single chain of E-mails, Slack, WhatsApp, & a number of other project management tools. The design team is highly responsive & quick to provide the required assistance.
Communication at Delesign
Delesign offers its clients to collaborate with the designer over their slack workspace, email thread, or the custom platform of the service provider. It tries to make the relationship between the client and the service provider as friendly as possible but against a competitor like Draftss, which is equipped with a very wide range of channels for communication, it becomes difficult to convince clients about the limitations.
Delesign also allows the designed files to be downloaded only through its portal. Delesign however doesn't talk much about the support team upon its website.
Turnaround Time Per Task
Turnaround time required in a time bound service is always critical in the scenario where the output is directly dependent upon the time consumed. A service which has a longer durationof turnaround might not give out the best value out of the subscribed package.
Turnaround at Draftss
Draftss offers a very realistic turnaround time for the most common design & development tasks. It's quick, apt, and thus does not have not be sent back for revision again and again which consumes additional time. Draftss efficiently works on illustrations, labels, stickers, logos, and many more particulars.
The client is told about the turnaround time of a project while subscribing for a plan for a shorter duration or the projects for a long term plan. The average time taken by Draftss for each of the individual services can be seen here. Although, 2-3 business days would be enough for Draftss to work out the designs requested by the clients for most of the complex designing tasks. Smaller tasks may be delivered even earlier. Draftss also saves time by making a great design at one go and thus prevents the revisions and the time consumed in the process.
Turnaround at Delesign
Delesign does not state anything as such about its turnaround time as the designers work with the client on a real-time basis which might require as much time as it takes to get the design ready.
The designers also are equipped for only 2 hrs with the clients with all the subscription plans. The time duration is comparatively very less and hence might require more time for the designs to be completed.
Whitelabel – Draftss vs Delesign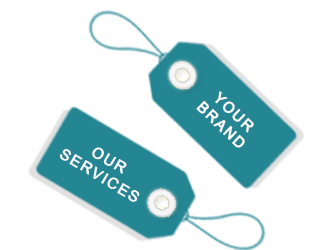 White Labeling Services at Draftss
From clients to businesses looking forward to extending similar services in the market, Draftss is open for all. As a number of businesses in their initial phase may not possess the same standard of quality and resources. Draftss offers them its white labeling services and lets them become the partner and hence equips them with the Draftss team for providing the services to the partner's clients with the mark of a partner.
It thus helps to avoid the resources of the firm to get diluted by spending huge on the designers who possess absolute brilliance to design and work out the tasks without compromising on the quality of services like Draftss. Thus, the team of professionals and experts at Draftss acts as an extended team for the partner and works for the partner's clients with the same level of dedication and quality assurance. This helps the partner firm to cater to the expectations and requirements of the client with the amazing services from Draftss and thus make a name and bring goodwill for itself.
Partner hence needs not to worry about the heavy budgets and managerial efforts to maintain a team of designers and developers.
White Labeling Services at Delesign
Delesign does not offer any white labeling services in any manner to any third party business. It has no white-labeling plan or an affiliate program running as per their web platform.
What To Choose?
Draftss vs Delesign was not much of a competitive review. Although, both the service providers have come up with good concepts & services to serve their clients, Delesign has a few limitations that are major for the clients while selecting a service provider.
Draftss definitely in this case has the advantage of offering a full-fledged design team and not just a designer to the clients. Depending solely upon the designer might make it difficult for the client to be as demanding as required due to the limitations of the skills and knowledge.
Delesign has its limitations on its packages as well. It offers only monthly packages for subscription and you get to have only two hours with the designer per day. While Draftss offers subscription packages starting on a weekly, monthly, quarterly, as well as annual basis. This makes it flexible for clients as well as affordable according to the needs.
Although, in terms of the quality of designs and services, both of the two service providers have performed quite well.
Delesign also does not offer any web development service which makes it a limitation for the clients seeking web development as well.

By offering this service, Draftss clearly becomes a one-stop solution for businesses. When it comes to white labeling services, Delesign clearly does not have one.

Hence, Draftss has a great deal of offering as well as services to offer to its clients of all sizes, backgrounds, and requirements than Delesign can offer to its clients.
Now that you are here, Draftss has got a present for you! Avail a discount of 25% OFF with Draftss & enjoy the amazing design & development on any quarterly or monthly plans! Use the coupon code

 

"BEST"

 

to avail this offer on your first subscription.
To subscribe for plans & packages offered by Draftss, sign up here!