If you have an Etsy shop, you need eye-catching, good, and inspirational Etsy Banner Designs for your Etsy Store. Some templates to make sure your page stands out from the crowd.
Mesmerizing designs that make the content attractive and appealing to take action. Convert viewers to customers from clicks on Banner Ad impressions. good, and inspirational Etsy Banner Designs are available on various sites. However, some of them require a nominal payment.
Draftss has also helped its clients to develop substantial e-commerce platforms with unlimited graphics designs, illustrations, WordPress, HTML, and more for building your website, brand, etc. you can check on our website at draftss.
Good and Inspirational Etsy Banner Designs
Etsy Banner Designs Header Template
Flowers often add a refreshing lightness to a design, and this Etsy shop banner template is no exception. Choose the design that most appeals to you and follow up with your color scheme and text.
This particular Etsy shop banner template is a great option for furniture makers and related industries. That's because the images provided with this particular template are all related to furniture or interiors. If that's your niche, have fun exploring and experimenting with this template. You may end up with an irresistible banner for your Etsy shop.
Etsy Shop Banner Template
The style of flowers in this Etsy header template is a bit different from those in the previous template but no less lovely. Where this template differs is with the strong geometric shapes it uses to lead and contain the eye. To create an Etsy banner, try this terrific banner today!
Never has creating a professional Etsy banner design been so easy. With the Etsy banner maker, you really can't go wrong. You can either use the design as is and just add your text, or spend a bit more time trying out different backgrounds, colors, and fonts to come up with something a bit more one of a kind. The choice is yours.
Wow, your customers with this eye-catching Etsy shop banner template which offers a collection of beautiful geometric shapes with wonderful textures and colors. Subtle yet eye-catching, this is a template that says sophistication.
Etsy Banner Idea
Create your own cool Etsy banners with this gorgeous dreamscape. Change the colors to fit your scheme, and after you've added your text, experiment with the fonts until you get the look you want.
Etsy Banner Designs Examples
This is a stylish Etsy banner example with a retro feel. The almond shape motif is enhanced with textures and colors that are both elegant and striking. To create an Etsy banner, just use the online Etsy Banner Maker to add your text, and your design is ready to use.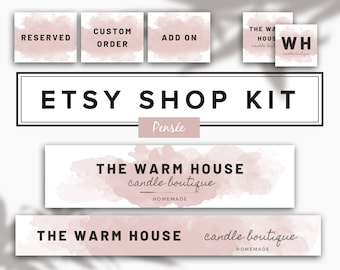 These bold, organic shapes give this Etsy header template a special quality, while the central rectangle creates a great background that prevents the text from getting lost in the pattern. Use this template to help your business stand out.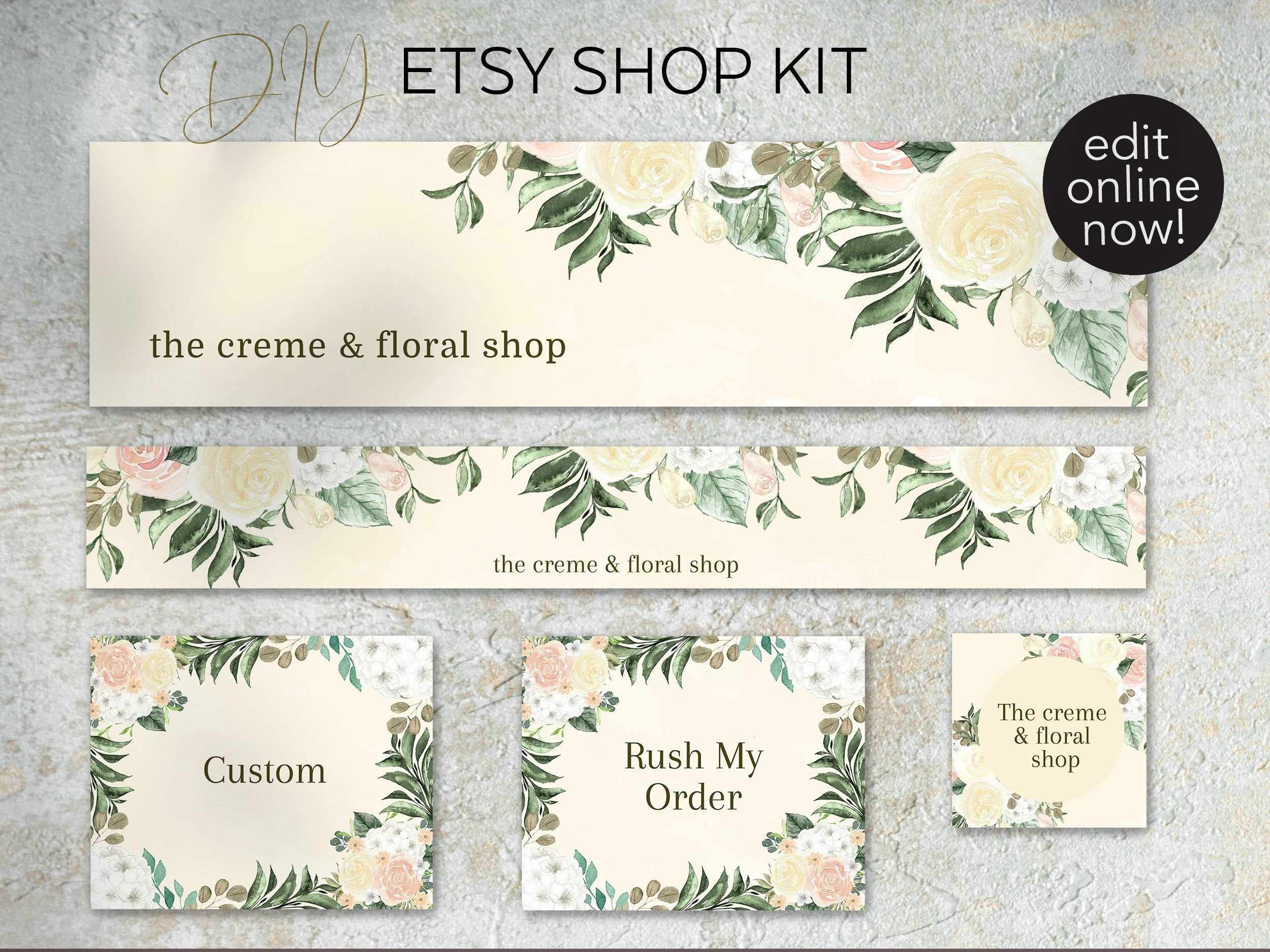 Lush and rustic certainly describe this beautiful Etsy banner idea. Of course, once customized, it may ultimately take on a completely different character, and that's what makes using the banner maker so exciting.
Brushstrokes give a wonderful painterly texture to Etsy's banner design. So don't hesitate to try this banner out. All you need to do is change the colors to suit your brand and add your text. In minutes, your banner will be ready to download.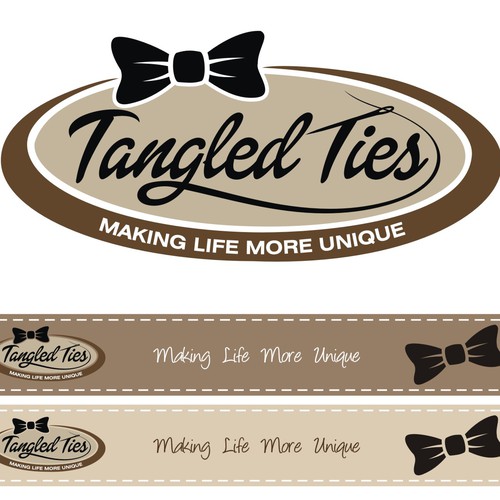 What's nice about this Etsy header template is that you can change the color of the flowers as well as the background to suit your taste, and then change the color of the banner and text to complement those. If you like the feeling of lush vegetation, this might just be the banner for you.
Create a modern and eye-catching Etsy banner design when you select this template. Add an image of your choice from the template or upload your image. Change the background color, add your text, and your banner is ready to be used.

There's something dramatic about a black and white design. If you think so too, why not see how your shop details would work with this theme. The great thing with Placeit is that experimentation is free. So you can play all you want to see what works for you.
Cool Etsy Banner Template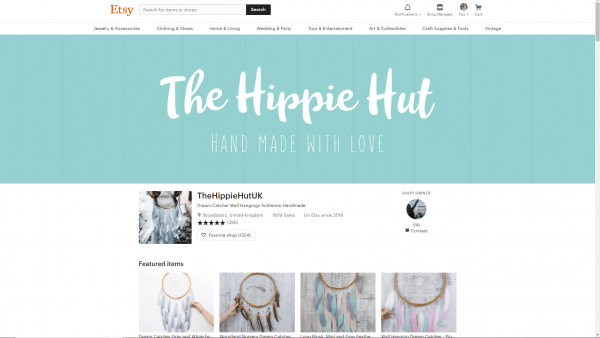 Here's an art-inspired Etsy banner idea that you can transform to reflect your taste and purpose. You can customize the colors, central shapes, and text to create a design that is uniquely yours.

Dazzling is one way to describe this cool Etsy banner. The template uses abstraction combined with color and texture to create a banner your customers will love.
Why spend time and money trying to come up with Etsy banner ideas and design a banner from scratch, when Placeit has done all the heavy lifting for you? With its range of awesome designs like this one and the super easy-to-use banner maker, you can have your unique design ready to download in minutes.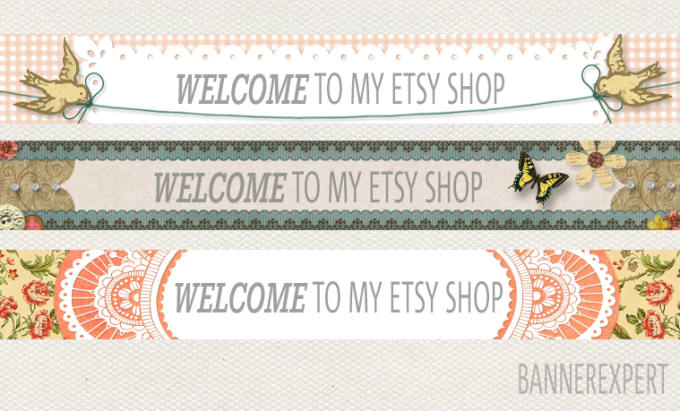 Fern lovers will fall in love with this beautiful design. Change the colors of the ferns and the background to create your unique look, and then change the color of the banner to compliment your color choice.
Etsy Banner Template Examples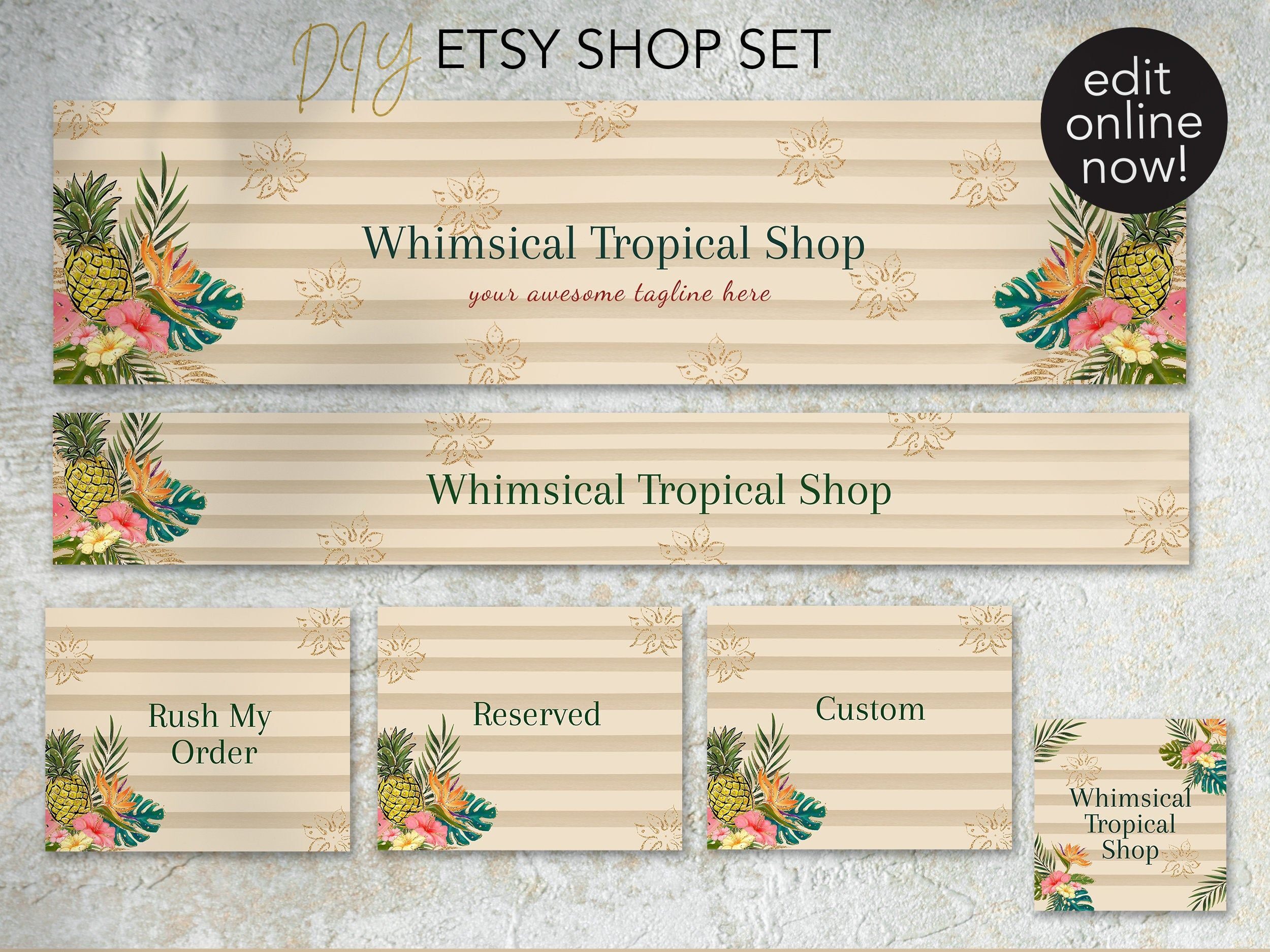 This folky Etsy banner idea is for those who aren't afraid of bold design and color. If the design supports your business brand, then add your shop details and color scheme and see how the design looks as your header.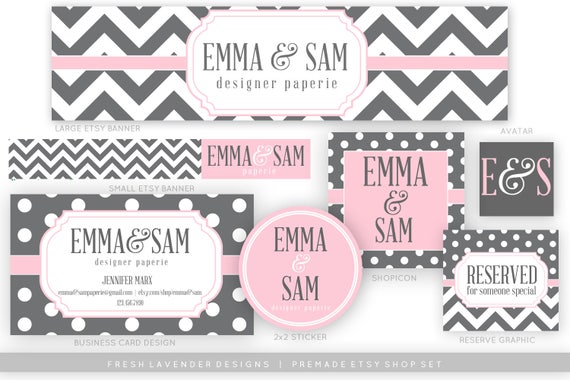 If you love chevrons, then you'll probably love this cool Etsy banner template. Similarly, change the color of your chevrons to any combination you prefer, select an Etsy shop logo from the one provided, add your shop details to the template, and all that's left to do is download your design.
In a nutshell
Draftss is a free online platform that allows you to create amazing designs without any graphic design skills. All of the layouts in our library are free to use as many times as you like. Moreover, there's no need to download or install anything to use Draftss on the web. Simply head over to www.draftss.com and create an account online to get started.
Draftss has also helped its clients to develop substantial e-commerce platforms with unlimited graphics designs, illustrations, WordPress, HTML, and more for building your website, brand, etc. you can check on our website at draftss.