Motion graphic software is used if you are planning to delve into the world of motion graphics. Before you start, you need to get your hands on different softwares. Motion graphics is trending and are here to stay with a great future perspective. Along with an artistic eye, you need to master some of the software. Software is a tool that helps to add value to your creative mind.
This post is more focused on giving newbies an insight into some of the trending software for motion graphics
.
List Of 7 Best Motion Graphic Software
Here the selected motion graphic software which is going to help you. To start your journey for your passion and professional career.
 Adobe Photoshop (Motion Graphic Software)
A multipurpose software, that helps in different fields of designing and animation. It is easy to start and, when you become a pro in it, you can go for other software. The key features of Adobe Photoshop for motion graphics are as follows.
Apart from being an editing software. It is an elementary tool for the graphic motion to start in the designing sector.

It is a raster graphic dealing in pixel-based editing.

Adobe Photoshop is useful to create textures, image manipulation, design boards, etc,. For your motion graphic projects.

It is a great tool to jot down quick doodles and compositions.

It helps to create matte paintings and layout Cel animations.
Adobe Illustrator
Adobe Illustrator, like Adobe Photoshop, is another famous software in the motion graphic sector
. It has a lot of variations in its functions. The key features of Adobe Illustrator for motion graphics are as follows.
It is a vector-based image editing software. If you do not know about "vector image" then let me tell you that it is a file that can get scaled (without pixelating). Meanwhile a

 vector image in motion graphics helps in creating logos, vector background, and shape objects

. 

It helps to create features like objects, characters, environment, logos, and much more.

It can be

easily

imported into Adobe After Effects and gets

automatically

updated and that too without losing its quality

.
 Adobe After Effects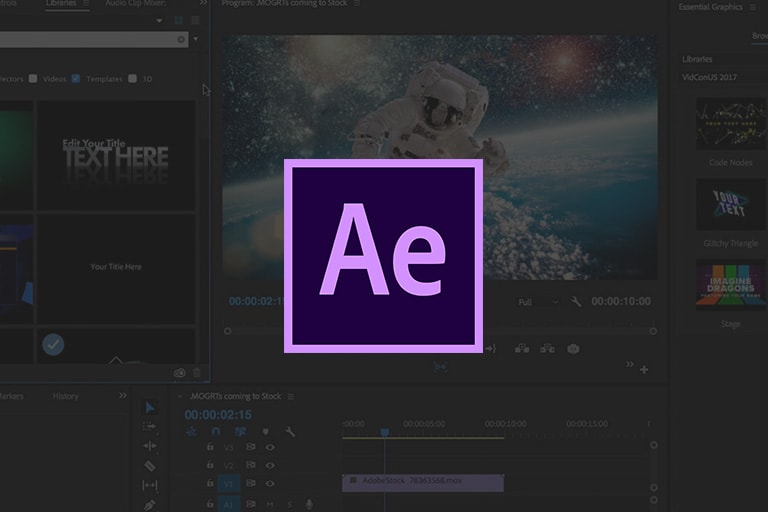 If you want to be a motion graphics artist, then Adobe After Effects is a great platform to learn. It is a flexible and versatile, which makes it the most popular among the designers and animators. The key features of Adobe After Effects for motion graphics are as follows.
It gives 2D and 3D space to design, composite, alter, and animate.

You can put your created storyboards from Illustrator.

Photoshop in Adobe After Effects to further animate and manipulate to give it a motion graphic view

.

There are hundreds of plugins like Timeline, Effects browsers. They used for compositional panel to turn your imagination into a motion graphic.

It helps to edit, color grading, motion tracking, color keying, and particle simulations.
Cinema 4D (Motion Graphic Software)
It is the most popular software for 3D models among the motion graphic artist.
It is convenient and
user-friendly
due to which it is famous over 3D tools such as Blender, etc. The key features of Cinema 4D for motion graphics given as follows
.
It has a unique feature which makes it compatible with different GPU accelerated render engine to render out the high-quality 3D models on the screen

.

It's used

extensively

for rendering, animation, simulation effects, and modeling in the motion graphics sector

.

You can find it in all the studios in Hollywood and other local studios.

It has a feature of intuitive non-destructive roadmap where editing and iterating different options done very

quickly

.
Adobe Premiere Pro
It is a timeline-based video editing software. The key features of Adobe Premiere Pro for motion graphics given as follows.
After creating a motion graphic project in Adobe After Effects, then you can import it in programs such as Avid Media Composer, and Final Cut Pro to create a complete video project

.

Adobe has integrated Adobe After Effects and Adobe Premiere Pro together, making Adobe Premiere Pro more necessary for graphic motion designer

.

It helps to create simultaneous projects, templates, video editing, audio editing, transitions, and video titling and lumetri support

.

Adobe Premiere Pro uses regional closed caption standards and labels. It supports a library for design templates.

It helps in even cut small pieces of motion graphics to help the design flow and timing of the

overall

graphic motion video

.
 Mocha AE (Motion Graphic Software)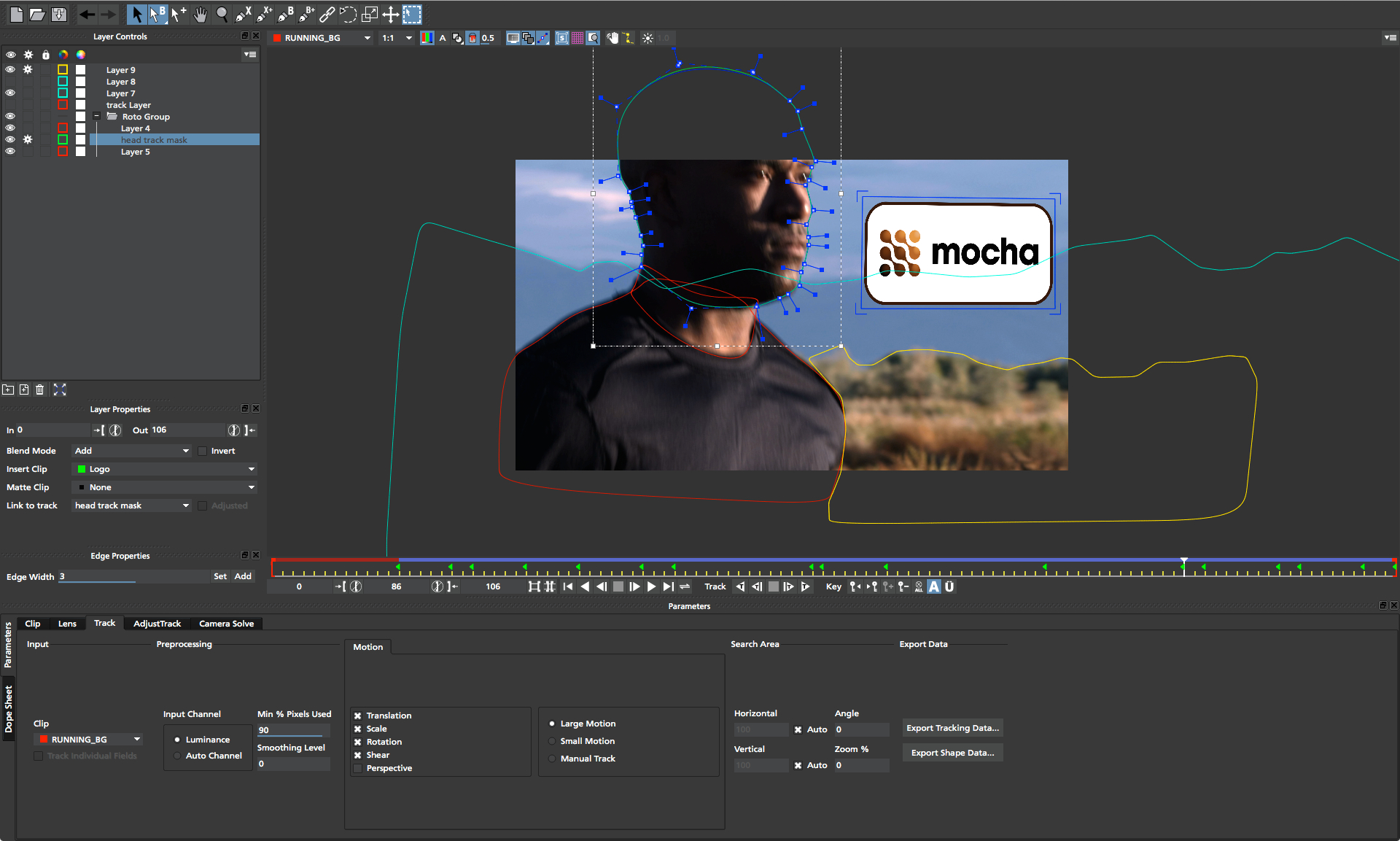 It is a planar based tracking app which used in performing screen replacement in the motion graphic world
.
It is
widely
used in commercial industries where you can go with your designated portfolio in Mocha AE
. The key features of Mocha AE for motion graphics given as follows.
It helps to track and accumulate motion beyond tracking pixels in clustered form.

Mocha AE is convenient to use and it can be

quickly

jumped from Adobe After Effects to track a shot in Mocha AE.

It consists of insert, lens, remove, stabilize, and 3D solve.

Mocha AE helps to export data organizational standards models.

It has a feature of GPU accelerated tracking and removal of the object.
Biteable
Biteable is a browser-based platform that allows you to create professional-looking videos without a significant time investment. Designed for beginners and pros alike, Biteable also lets you make videos in minutes. Kick things off with a template or start from scratch with 1.8 million stock images, clips, and motion graphics.
Biteable's key features include:
An in-house animation team regularly creating new motion graphics scenes to use with your videos
A style editor that allows you to quickly and easily customize every element of your motion graphics
Quickly convert your video aspect ratios for any social platform
Get started in seconds and make great looking videos in minutes, no experience required
Over To You
At last, all the above software is not limited. Meanwhile there is a pool of software to learn for motion graphics in the market. Therefore the
 only thing to keep in mind is to update yourself with trending and future applications to be ahead of the curve
. You can also take part in different motion graphic competitions to test your skills. Simultaneously start now, learn and keep learning to grow further.