When a startup is founded and a company is built, the contribution of each individual adds to the development of the startup. Among all of them, the efforts of the founder make the most of the difference in comparison with the other members of the startup. Factually, a founder maybe not the one who takes his company to reach greater heights. However, one can assure that it is the founder's efforts who leaves a great impact on standing tough in the hardest of times while founding a startup and building it ground up.
Let us have a look at the qualities of founders which make them a role model for younger minds.
1) EXECUTION OF IDEAS:
An idea can be thought very easily crossed the mind of any person. However, more than having an idea the proper implementation of an idea aided with a plan brings the fruit of success.
Considering this point, founders usually prefer learning from the other founders. They have a keen eye to observe opportunities and experiences very perfectly and register them in them an inbuilt computer; brains.
2)  FORESIGHT OF FOUNDERS:
The founder of any company must be able to foresee the profits of mass production. So initially, their demands rise high and they mess up in losing people on their way towards success. As said earlier, that the ratio of demands to the population size of a company is very much, at the initial point the company might undergo some stress while meeting the needs of the consumers. Later that would give the sweet nectar of the immense hard work.
3) DETERMINATION:
In general, this quality is considered is a part of acting like unreasonable. The founders generally predicts the effects of their steps at present. Whatever the obstacle comes they do not get distracted from their main path. Thus, their determination speaks about their success.
4) FAILURES DO NOT MOVE THEM: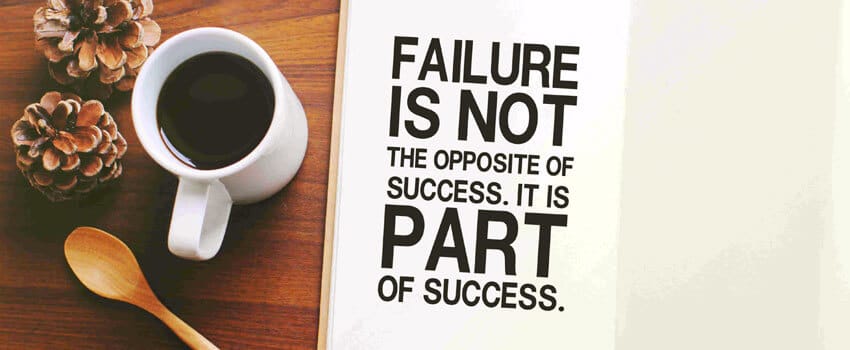 Usually, the entrepreneurs are someone who can be appreciated for their braveness. This is because they do not fear failure. They enjoy the challenges that come in their way and try to prove themselves.
5) NO CHANGE IN DECISION:
Once they decide to do something, they accomplish their tasks without failure. Success will not meet the individual who are fickle-minded. Therefore, achievers traditionally do not change their decisions and indeed, they stick up to their resolutions and reach them no matter how hard it may be.
6) COMPETITIVENESS:
One of the best qualities of a successful person that can be opted from them is they are in general stubborn and confident about their dreams. They usually compete with the people of their range and love to show up their ability over them.
7) DON'T HESITATE TO LEARN SOMETHING FROM OTHERS:
It was said that a person who does not have pride in learning things from others. This is because they value the fact that everything around can teach us something. In this way, an activist, usually meet success while mingling up with the mass and explore various things.
8) LEARN FROM SCRATCH:
A person who wishes for success normally acquires knowledge from their surroundings. They do not boost up themselves about the stuff they learnt until them. Indeed, they believe that they are just beginners and enjoy the journey of exploration of various things from scratch.
9) COMMUNICATION WITH PEOPLE:
A person would love to undergo tough conversations with their team leaders, attorneys or even with a vendor. It is because through those acts they accept the fact that communicating with various folks would help them in understanding the true nature of a Homosapien.
10) INTEGRITY:
An entrepreneur should have three qualities, which would make them successful one day. Those include integrity, energy, and competency. However, a company may be popular and may have a skilled workforce but to maintain the stability, the management needs to amalgamate with them and should try to keep them on their side for long periods.
11) SELLING PERSISTENTLY:
One may observe that whenever the founders are asked to lower their sales then they accept it. This is because they do not want to pause while reaching the mountaintop.
12) RECRUITMENT:
The founders usually are quick in recruiting young minds with great talents. They in general release job notification to be first in the line to attract youth towards them.
13) EXPANDING THEIR CURRENCIES:
Founders precisely say that it is very important to increase their territory in business. This is why they usually establish the companies in various lands where the profits are usually met. Through this, they would like to increase their properties and would plan for a future company with more advancements in the policies and benefits.
14) UNPREDICTABLE BEHAVIOR:
Founders are casually moody all the time. They may laugh at one second and may get angry at the other second and also even start yelling. This is because they sometimes enjoy the staff's company, through this they would create the impression that they are very friendly and would try to bring the results they wish. Also, when they are angry, they would behave strictly so that the people around him would know the emergency to fulfil his needs and work sincerely to meet them.
15) IMAGINATION:
One who wishes to be successful in life would question him with some if's at some point in time. This is because they would feel anxious about their future. What else would make their day tougher and thus they would end in getting better results than expected.
16) ANALYZE ONESELF:
A great founder would enjoy his own company. He would enjoy speaking to oneself. Through such conversations with thyself, they would understand their inner potential and make up their mind so determined for the challenges going to meet them in the future.
17) INTUITION:
A successful person would be more careful in his early times while recruiting the talented stuff and would be more cautious while working with the other organizations. They would be more alert in having trust in many things while their journey to the mountain top.
18)  RESPONSIBILITY:
An entrepreneur is someone who risks his life to encounter the victory. One would want to enjoy the sweetness of the fruit of hard work then he is the one who would be the first to take responsibility on either side of the triumph.
19)  INDIVIDUALITY:
Ordinarily, people with proper plan and vision will not for someone to come and help them.  Instead of that, they find a way to meet their goals and create their path to success.
20) PRACTICAL IN NATURE:
An achiever is the one who will not blame his fellow beings for the things going wrong around him. Instead, he will be the first person to bring out the best of them by telling them about their pros and cons. He counsels them and focus only on their best qualities to make up their mind that they are blessed at something good.
These are some of the tips that are advised by the start-up founders who believe in these qualities and have thus created their path to success. We carve our path, but we can always learn from other founder's experience.
Draftss – Unlimited Design and Code on subscription
A lot of founders get their Unlimited Graphic Design, Landing page, Web & App UI/UX  needs fulfilled by us. Do Check out us at – https://www.draftss.com