What Are Website Prototyping Tools For UI/UX Designers?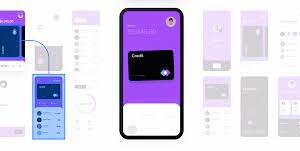 What can be the main reason behind prototyping? The very main idea behind prototyping that is being in use by many large-scale projects can be to gather the much-needed follow-up. If a business is indulged in a wide-ranging project. Here, Prototyping is a very crucial step to be inculcated. Website prototyping tools also help in testing the profitability of the process. Adding on to this, prototyping with a touch of peppy designs enhances the user experience.
In short, prototyping if defined can be known as the opportunity which is undertaken to ensure that the final product that the final consumer is receiving is free from discrepancies. Each detail regarding the product is looked for. This is the very main tool for the stakeholders to ensure that the brand identity increases.
Likewise, website prototyping is followed by each and every UI/UX designer. The very main motive of prototyping is to make sure that the customer who has landed on the application or the landing page of the website ends up interacting with the prototyping tools. This in turn would help in providing a glimpse to develop the best possible concept of model, design, or product to the UI/UX designers. Here, the main aim is to first develop an overall best user experience. And then initiation of the development of the product is made depending upon the tests that were carried on previously. The dual role that the Website Prototyping Tools for UX/UI designs play is, firstly it interacts with the customers regarding their needs and wants, and then required changes are made accordingly. Secondly, it helps in attracting the minds of the customers or viewers with appealing designs for much-needed feedback.
Firstly, Why Do You As A Business Need Website Prototyping Tools?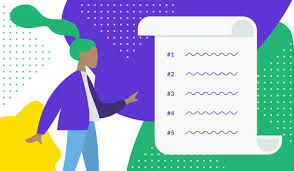 As we have already discussed, how website prototyping helps to make improvements and adjusting the suggested changes. Now, how are Website Prototyping Tools for UI/UX Designs are beneficial for any business? So, let us have a look at the below-mentioned pointers:
A prototyping tool helps the designers to inculcate appealing visuals, elements for navigation, and representations. It also helps in customizing the look and feel of the website.
Website Prototyping Tools help in optimizing the interaction and also helps to make it efficient as well as effective.
Website Prototyping Tools helps the UX/UI Designers to make changes without any restriction. And these changes can be made accordingly.
10 Useful Website Prototyping Tools For UI/UX Designers: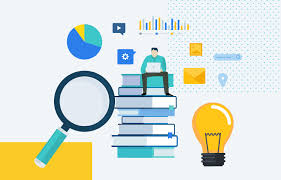 Draftss can be of great use here. How would Draftss help us out in this case? So, as this web portal of Draftss helps in providing the ever-great services like that of UI/UX design! Because first of all, we need a great UI/UX design for our webpage to attracts customers then the process of Website Prototyping takes place.
So, now without any further ado let's dive into the world of Website Prototyping Tools. In the end, these prototyping tools help in enhancing the user experience. This inturn helps in gaining the much needed feedback to be incorporated accordingly.
Axure RP: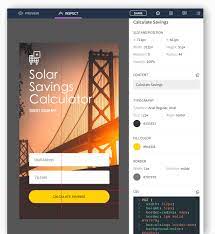 This Website Prototyping tool namely Axure RP is specially designed keeping in mind the basic requirements like content functions and functionality. Axure RP Website Prototyping tool helps in the documentation and no code web development facilitates the work of the developers. Axure RP's suite is for professional designers and allows them to build interactive prototypes with an essence of advanced details. Not only this, the statements and features too are powerful, attractive, and adaptable.
Adobe XD: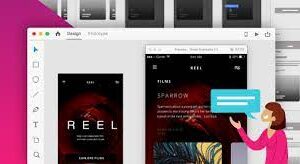 Being the very adaptable feature of Adobe XD is, it supports both Mac OS as well as Windows. The Adobe's Creative Cloud Suite has recently a new product to its line namely, Adobe XD. Likewise, this application is the most popular one amongst UI/UX designers. But, what makes Adobe XD a great hit? The options like website designs, voice interface, games, and mobile applications and the ones that make it a great hit. And most importantly, interactive prototypes that are capable enough to provide real-time valuable comments and feedback from the targeted consumer and clientele group.
Marvel:
Marvel is best known for its interactive yet simple and realistic interface. This cloud-based software is user-friendly. Now, what makes this tool user-friendly? The designers get a pre-built-template, icons, and many more tools to match the specifications. In short, marvel allows and provides a great direction to its designer to explore each and every aspect of designing.
Webflow: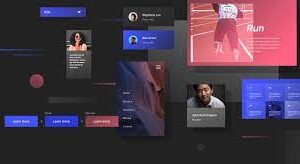 Webflow, a prototyping tool is popular due to its no-code development. The execution of prototypes is just a click away.
Sketch: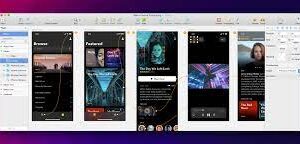 Being a vector-based software that is more popular due to its tools and user interface. It largely focuses on the development of styles, sizes, borders, gradients and blending modes, and whatnot. In fact, Sketch also allows its designers to create their artworks in a few minutes.
Justinmind: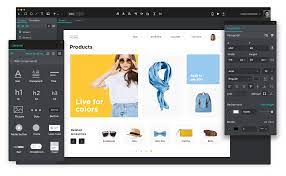 This prototyping tool namely Justinmind indicates the designer to focus more on the user experience. It enables the designers to work with smart form ideas and data lists. This website tool namely Justinmind, also comes with an additional benefit of no code. This features the designers in a long run. Adding on to this, the Justinmind prototype tool also acquires some tutorials and videos as well.
InVision: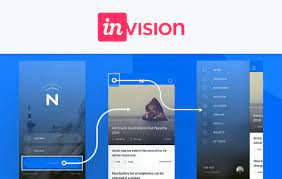 Features, compatibility, and efficiency make this website prototyping tool a sure hit. InVision prototyping tool would allow the designer to enhance the compatibility by clicking and dragging the functions.
Figma: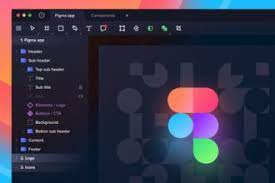 This prototyping tool namely Figma comes with a huge variety of plugins. It is a very easy-to-use and share option of tools. It also has powerful features that are adaptable with a touch of modern technology.
Framer: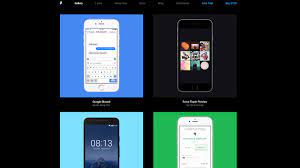 Well known for the simple, realistic, creative, and speedy forms of prototyping tool in the market. This of Framer is highly rated for its previews, documentation, and flow of work.
OmniGraffle: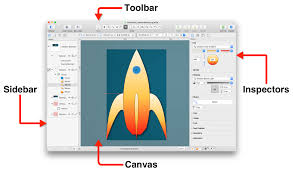 This prototyping tool namely, OmniGraffle, is a perfect one to organize the artworks and make them presentable. This technique also helps in communicating the message visually. It has diagrams and other design tools to facilitate the designers.
And On The Top Of It:
The above mentioned were the tips and tricks on how the designers can get the art piece designed. Hard work and creative thinking remain the priority of the designers. Website prototyping tools would help in providing the methods or range of solutions. Whereas, the final work of creation, and implementing the end results. Hence, now it becomes more important to look at the best available prototyping tool to further enhance the process of designing.